Something of a social media sensation in recent weeks, Beef Cheese Bun is a simple—very simple—burger from Nattanon "Pump" Sukkamnerd outside a 7-Eleven on Sukhumvit Soi 48.
Beef Cheese Bun serves just that. The smash burgers come single (B95), double (B135), and triple (B175)—nothing else. The double comes on a delicate brioche bun, crumbly beef patties, two slices of American cheese, and an optional special sauce of creamy mayo with a chunky pickle relish.
"I saw all the other burgers around that have lots of premium stuff like bacon and vegetables, which is tasty, but the price is always high, and I just want people who come by who want a burger to get a burger."
His humble grill has only been up for a month, but it has already gained Natta a bit of notoriety on Twitter as an easy, no-nonsense bite with the Phrakhanong crowd.
Natta sources the Thai beef from a local farm and found a bakery in Samut Prakan to produce the perfect smashable brioche bun. When asked why burgers, Natta says he wanted to create something on his own that was perfect.
Natta tells BK he got his start as a server at Michelin star restaurant 80/20 and then moved to the kitchen at Nusara working under Chef Ton before going to Saawaan's kitchen.
Inspired by the celebrity chefs he watched creating elevated food, he says he's on a quest to become a student at the Chef Academy London, saving every penny for the next two years to make it to the UK in the hopes of earning his own Michelin star one day.
"High expectations. I am a little nervous to be honest," Natta said when asked about the spot's fast notoriety. "I always doubt myself. Even when people come, I ask them 'How was it?' They always say 'It's good, it's good.' But I always doubt they are for real."
These burgers need to be eaten right away, so go in person to the 7-Eleven outside Life Condo, Sukhumvit 48. Announcing official hours yesterday, the spot will be open Monday to Saturday 3pm-7pm. Keep track of this spot at Natta's instagram at @pumpnattanon or at the new @beefcheesebun.
7-Eleven, Sukhumvit Soi 48, Phrakanong, 097-129-2922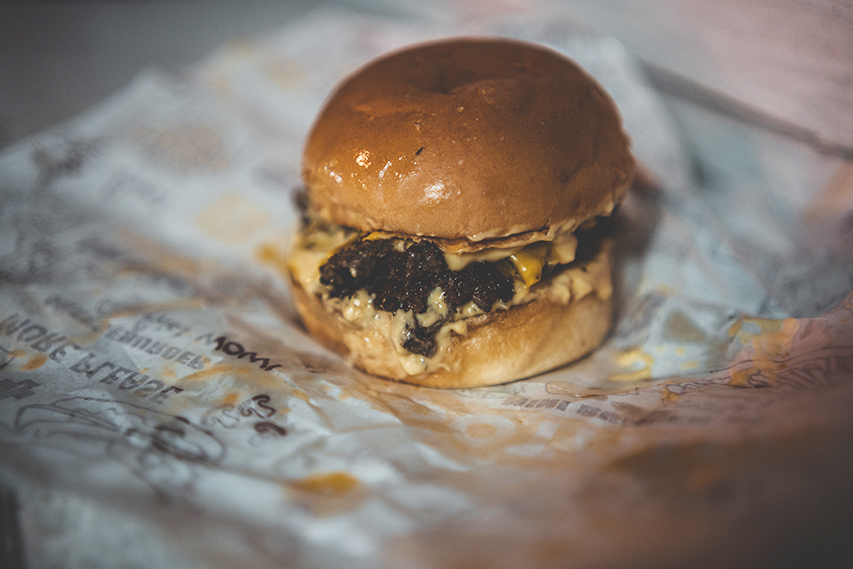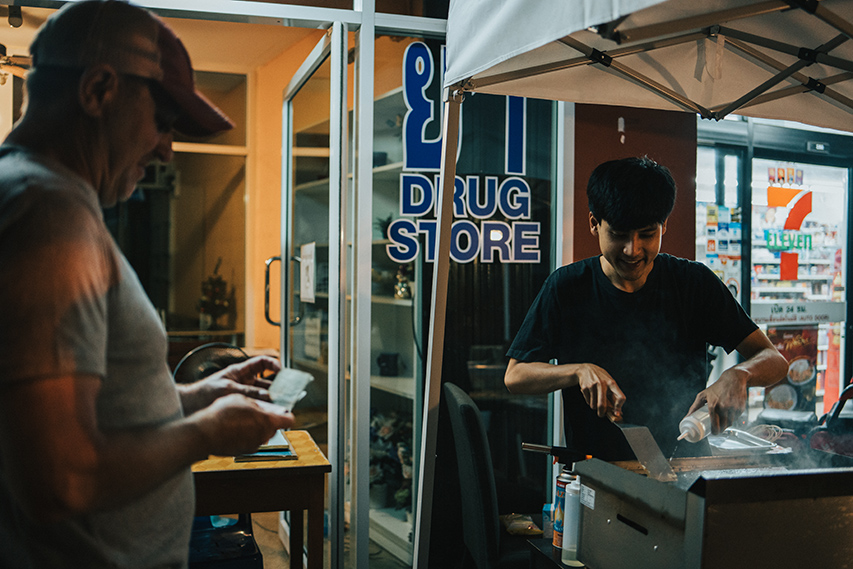 Photos and additional reporting by Phoebe Storm.