Here's a rare chance to try Sensi in the daylight hours, thanks to BK Brunch Club.
Ordinarily a nighttime-only affair, this welcoming Sathorn back-street institution makes the most of its incredible produce across its menu of delicious Italian classics.
Starting from the weekend of Jun 16, B1,200++/person gets you your choice of four hearty sharing plates, which could mean sautéed mussels in tomato sauce, a lasagna we've previously descibed as one of the best in town, lamb shank braised in red wine and much, much more. We say finish in style with their heavenly tiramisu.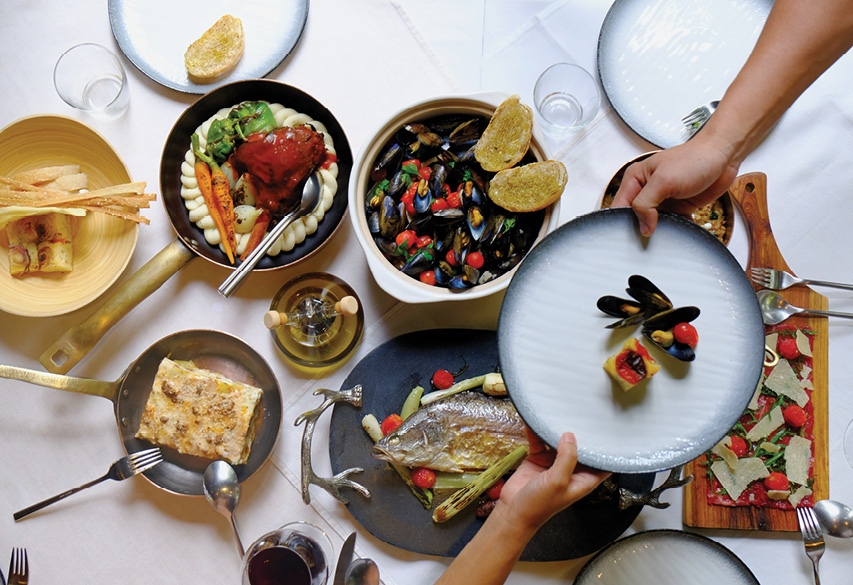 The full menu is as follows:
Dish 1 (to Share)
Choose one of the following:
Saute Mussels
Tomato sauce, black pepper, grilled bread
OR
Beef Carpaccio Rocket and Parmesan cheese
Rocket leaves, balsamic, Parmesan cheese
Dish 2 (to Share)
Traditional Lasagna
Bolognese ragout, bechamel, grana padano
OR
Risotto with Porcini Mushroom
Vialone nano rice, porcini mushroom, parsley
Dish 3 (to Share)
Sea Bass Acqua Pazza
Oven baked Italian seabass, seasonal vegetables
OR
Lamb Shank Braised in Red Wine
Red Wine sauce, potato puree, seasonal vegetables
Dish 4 (to Share)
Classic Tiramisu
Mascarpone cheese mousse, coffee, savoiardi cookie, cocoa powder
OR
Zabaione with Cookies
Light custard, whipped with Prosecco wine, served with chocolate ice cream and strawberries
That's a mighty fine deal, if you ask us. Book your place here.
For all the deets, head to www.bkrestaurantweek/com/brunch
---