Here's a promotion we can get behind: lots of food.
From now till July 20, The EmQuartier is celebrating its 3rd Dining Anniversary with something most Bangkokians can get behind—tons of new food to eat. The shopping complex's winding, multi-leveled food zone, Helix Dining, is already home to some of Bangkok's most well-known restaurants like La Monita Mexican Urban Cantina and Mugendai Penthouse, and now 19 of its 50 venues are rolling out special dishes to celebrate this special annual feast.
Here is what you're in for: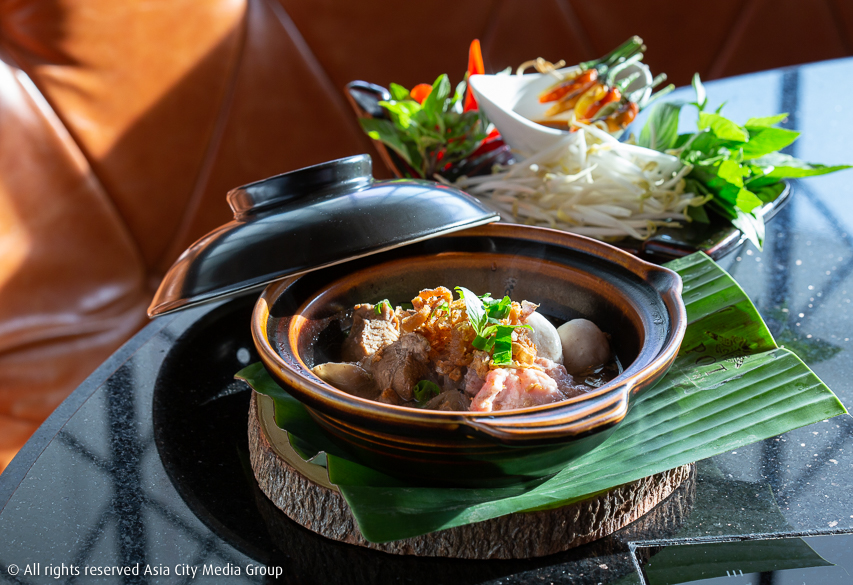 Original flavored Thai boat noodles (B190)
Pot Ministry
The original Thai boat noodle with a deep-flavored broth made from coconut milk topped with tender pork and served with fresh vegetables and chilli oil.
Miso mayo gyoza (B179)
Ramen Misoya
Pan-fried gyoza topped with signature spicy miso-mayo sauce and topped with seaweed, dried fish, spring-onion and ikura.
Curry-flavored duck vermicelli soup (B230)
Le Dalat
Vermicelli in a mixture of coconut juice and lemongrass broth topped with slices of duck marinated in Vietnamese curry powder.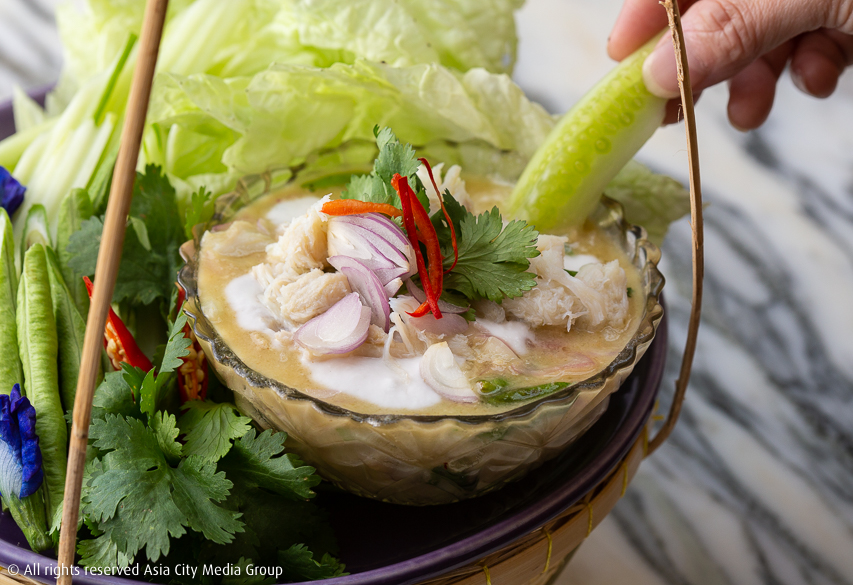 Coconut & crab relish (B250)
Nara Thai Cuisine
An aromatic coconut relish with crab meat for extra depth and texture, accompanied with various types of fresh vegetables.
Shrimp cocktail (B320)
La Monita Mexican Urban Cantina
Poached shrimp and chunks of avocado with a squeeze of lime, served with tortilla chips.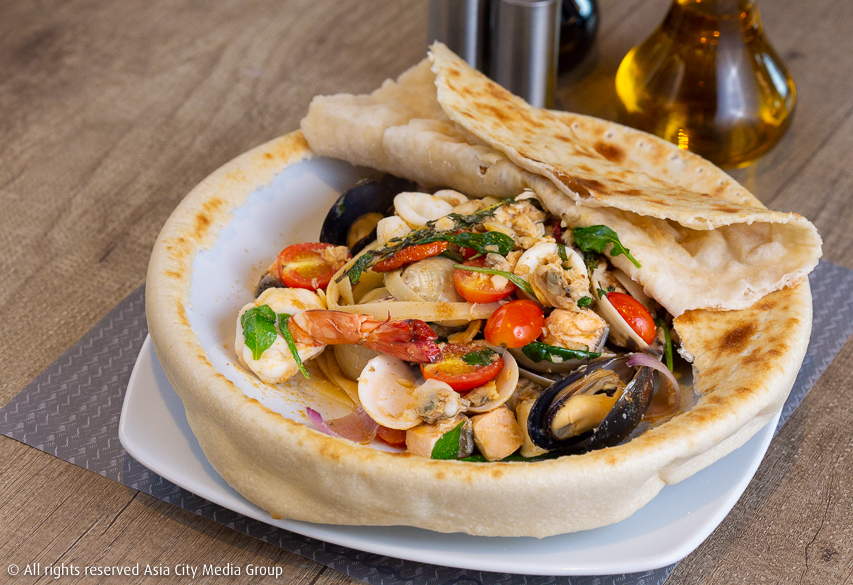 Fettucini al cartocio (B590)
Bella Rocca
Fettucini with mixed seafood and white wine sauce wrapped with pizza dough and baked for an even more intensified flavor.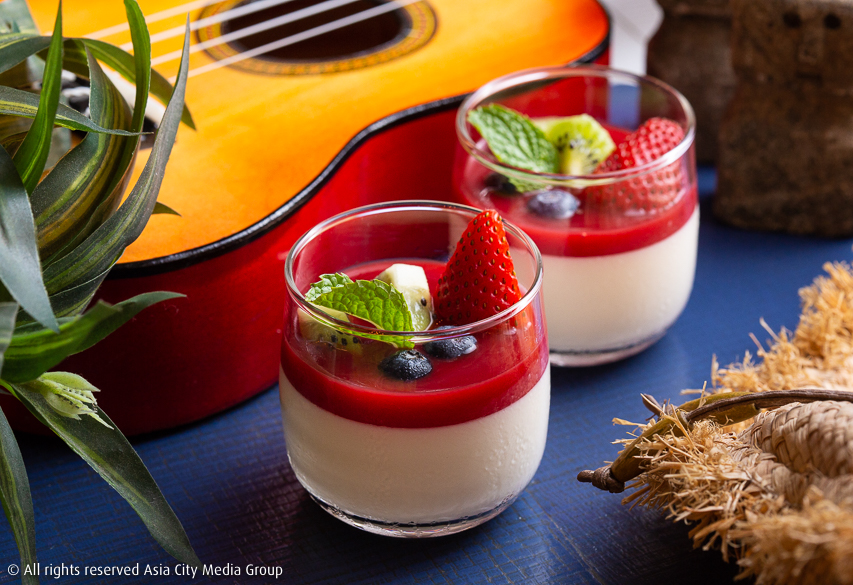 Panna cotta raspberry (B79)
Mokuola Hawaii
A fluffy cream cotta served with homemade raspberry sauce.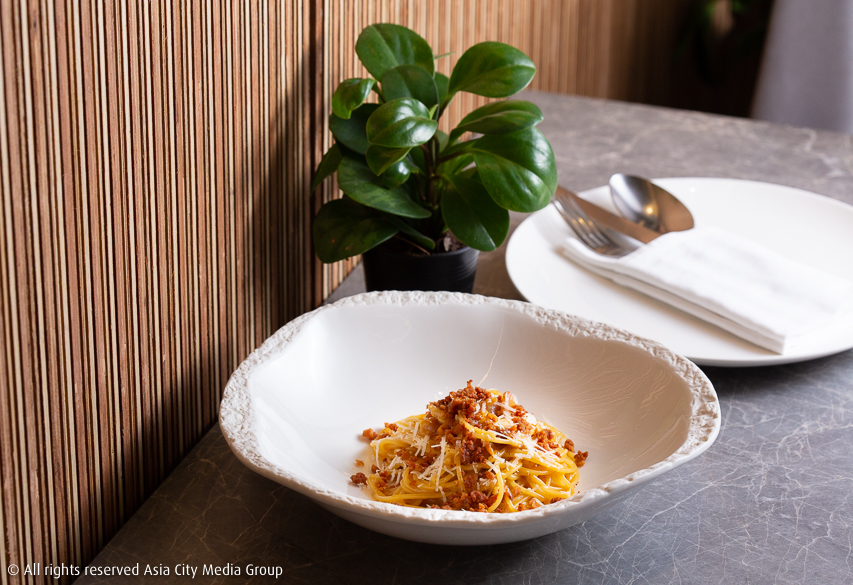 The "REAL" spaghetti carbonara (B320)
Shio
The "REAL" spaghetti carbonara with pancetta, pecolino romano and organic egg yolk.
Quiche Seafood (B330)
La Baguette
Served with scallops, shrimp, squid, parmesan & cheddar cheese, egg yolk and milk cream.
Cream cheese bite with compote tea (B185)
IWANE Ü
The fluffiest texture bites made with cream cheese and served with homemade compote tea.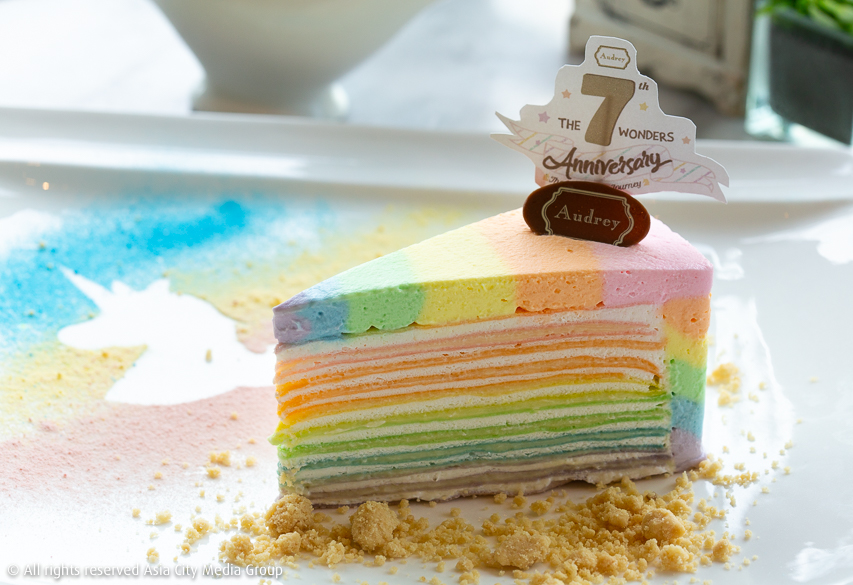 Unicorn coconut crepe cake (B145)
Audrey Café des Fleurs
Unicorn crepe cake with coconut sauce.
Lobster somen (B699)
Tenyuu Sho
Grilled lobster mentaiko yaki with a soft texture in a special egg white sauce served with three color somen.
Mango with sticky rice (B250)
Café Chilli
Made from pandanus leaves, butterfly peas and turmeric. Served with a heavy drizzle of coconut cream.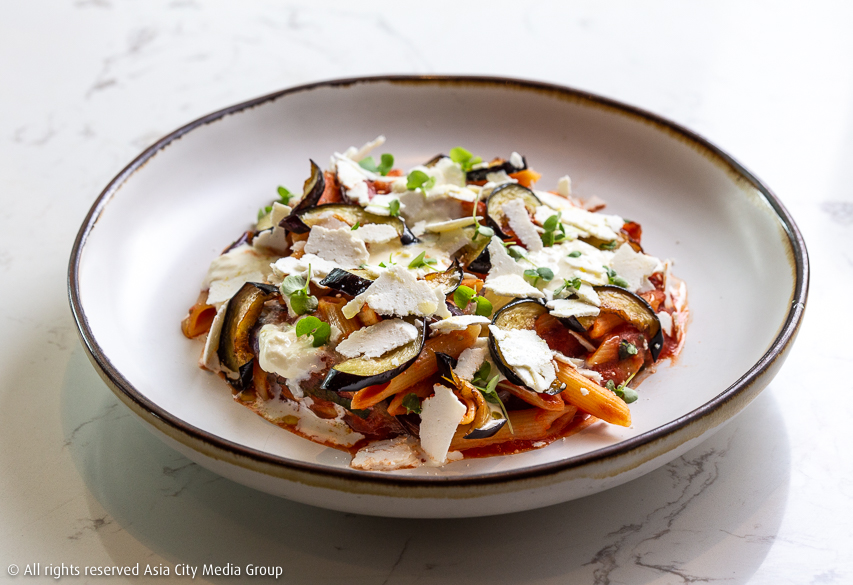 Penne alla norma (B490)
Mozza by Cocotte
A vegetarian pasta with eggplant, fresh tomato sauce, creamy straciatella and salted ricotta.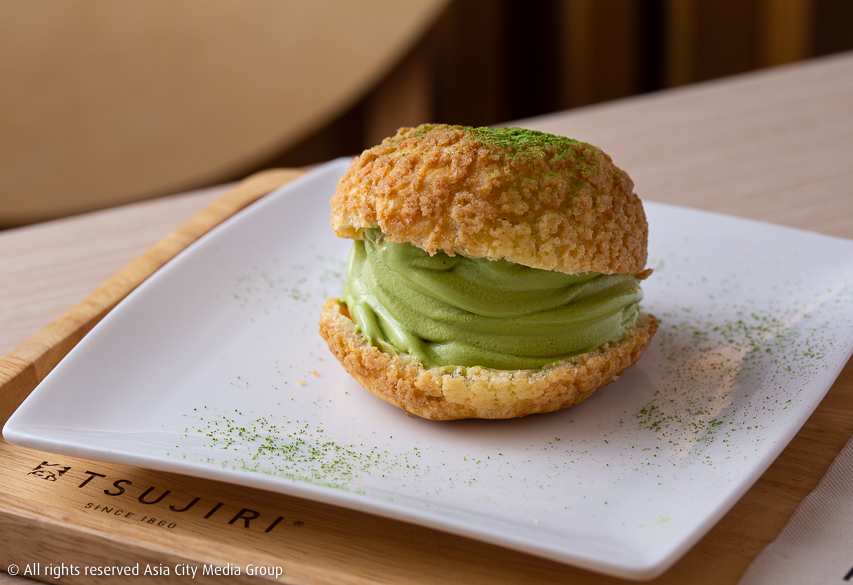 Matcha soft cream choux (B110)
TSUJIRI
Deliciously crispy choux cream filled with matcha soft cream made with premium matcha from Uji, Kyoto. With a rich and smooth matcha taste, it's a perfect option for matcha lovers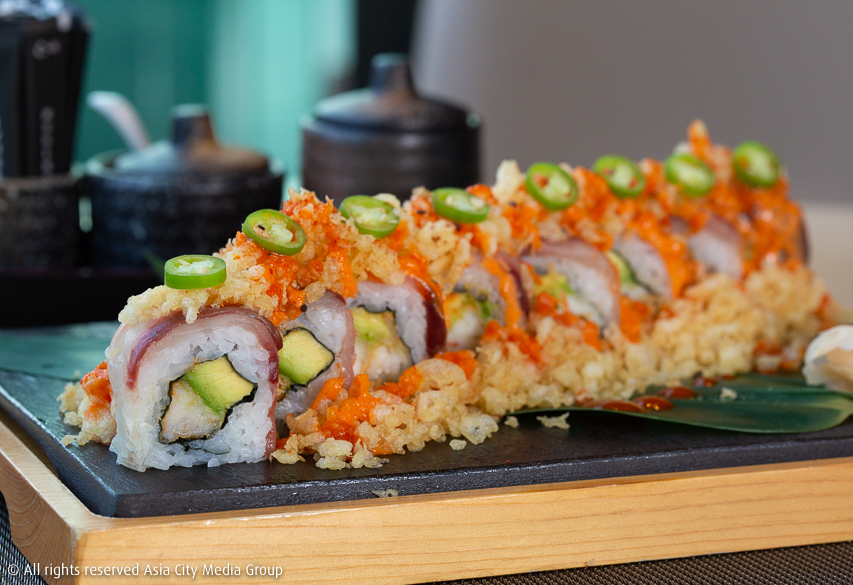 Anniversary sriracha maki (B450)
Mugendai Penthouse

One of mugendai's latest menu items, Sriracha Maki is packed with wonderful tiger prawns, avocado, topped with hamachi and Sriracha hot sauce.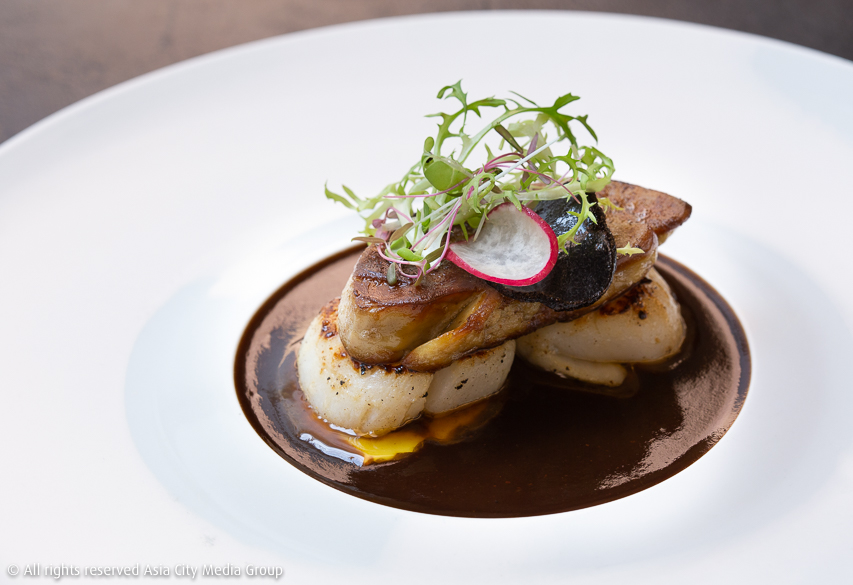 Tripple sec (B620)
The Chop
The perfect combination of seared scallops and foie gras topped with black truffle and gravy.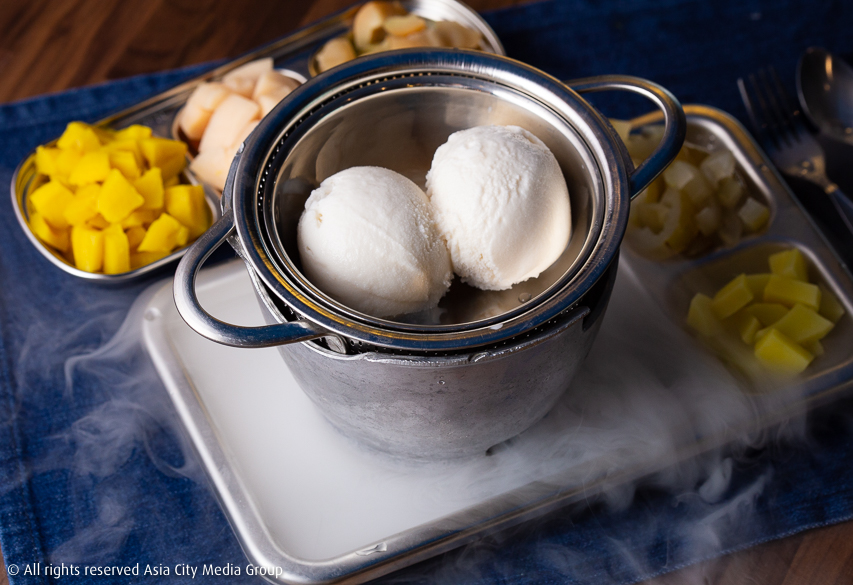 Coconut ice-cream with fruits perserve condiments (B120)
South Tiger
Served with preserved fruits and sprinkled with flakes of chili and sugar.
Grilled Australian rack of lamb served with spicy southern curry (B850)
SAVA All Day Dining
Served with spicy Southern curry.
---
Enjoy Emporium and EmQuartier's 3rd Anniversary Dining Celebration with these amazing deals.

Enjoy your favorite flavors: for every 1,200.- spent, receive 100.- cash back. Get an additional 100.- off when using a Bangkok Bank credit card, and an extra 300.- Dining cash voucher when spending 1,200 rewards points.

Lucky Troop – Every Saturday and Sunday of June get a chance to win a cash voucher of up to 3,000.- (400,000.- in total).
Sponsored by: