With a sultry blend of dark woods, lattice screens and soft lighting, this fun dining venue pairs Indian kebabs with creative, on-theme cocktails. The classic lamb sheekh kebab (B450) features minced lamb blended with ginger, green chilies, coriander and royal cumin, while other Indian classics like Dal Charcoal (stewed lentils, B300) are no less authentic. For desserts, opt for the flavor-packed phirni (saffron and cardamom-infused rice pudding, B250).
5/F, Fraser Suites, 38/8 Sukhumvit Soi 11, 02-038-5112. Open daily noon-3pm; 6pm-midnight
Exclusively for Citi Credit Card members:
Get a complimentary Phirni Dessert valued THB 250 when spending THB 1,000 or more /sales slip (limit 1 dish /card /table /sales slip)
1 Jun '20 – 31 May '21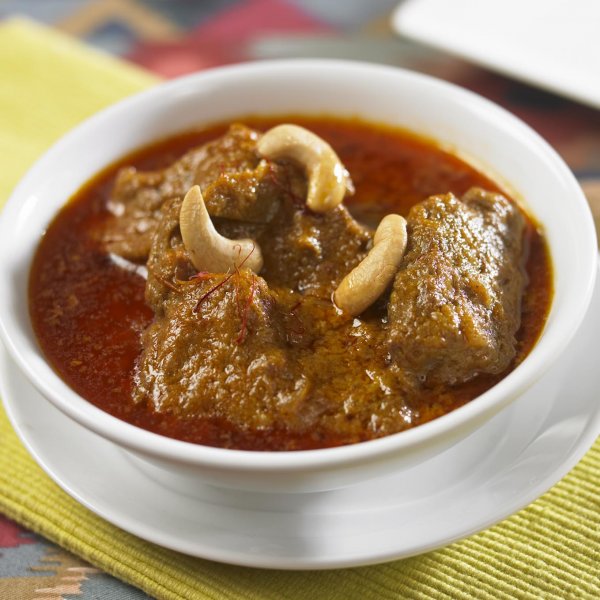 With three branches throughout the city, this Indian staple has been dishing out house-made tandoori, lamb curry, and naan for more than 30 years. Step inside the venue with a quiet and relaxed atmosphere from old-school-looking Indian decorations and furniture to try the dahl (lentil stew, B90) or chicken tikka masala (B165), which are both hits with regulars. For drinks, choose between lassi (B65) and masala tea (B75).
6 Sukhumvit Soi 31, 02-259-6677. Open daily 11am-3:30pm, 6-10:30pm
Exclusively for Citi Credit Card members:
Get 10% discount on food only when spending THB 1,500 or more /sales slip
1 Jul '20 – 31 Mar '21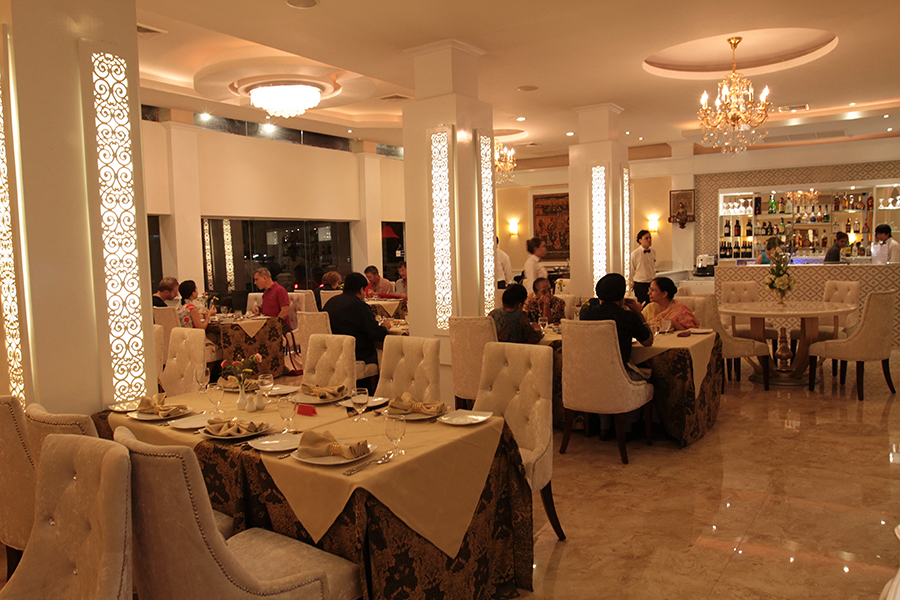 Established in 1995, Indian Hut is one of the longest-running Indian restaurants in Bangkok, specializing in Northern Indian and Indian-Chinese cuisine. Think of all-time favorites like murg malai kebab (tender marinaded chicken skewers), tandoori chicken, and tandoori prawns on the meat-eater side of things. If you are looking for vegetarian options, then check out the paneer butter masala, palak kofta (spinach dumplings in an onion and tomato curry), vegetable jalfrezi (a veggie stir fry with chilies). The venue is generally pretty large and good for big parties. They have a decent selection of cocktails and wines as well.
414-420 Surawong Rd., 02-236-5672-3. Open daily 11am-11pm
Exclusively for Citi Credit Card members:
Get 10% discount on food only
1 Aug '20 - 31 Jul '21
Indus has consistently maintained its high standards and dedication to serving authentic mughalai style Indian cuisine since 2005. Set in a gracious 1960s house with a leafy tropical garden, it has represented the peak of northern Indian fine dining for more than a decade, and is credited for initiating (and converting) many thai diners to being fans of Indian cuisine. Popular dishes range from raan (seven-hour slow cooked mutton leg that falls off the bone, B500/150g, B990/300g, B1,690/500g), kebab-e-malai (B390), and butter chicken (B390) with a lip-smacking butteriness and smoky, tender meat.
71 Sukhumvit Soi 26, 02-258-4900, 086-339-8582. Open daily 11am-10:30pm (last order)
Exclusively for Citi Credit Card members:
Get 20% discount on food and beverages for lunch (excluding set menus). Please reserve your table in advance.
1 Apr'20 - 31 Mar '21
Masala Art
Located on the 1st floor of Ei8ght Thonglor, Masala Art offers flavorful Indian food in a contemporary setting—wooden floors, off-white wood panel walls, with some Indian touches from vintage carved metal lamps and ceiling drapes. Opt for the lamb samosa (B175), maseledar (stir fried prawns with black onion seeds, onions, tamoes, and black pepper, B475), and chicken tikka masala (B375). Drink highlights include bhune jeera ki chaas (buttermilk mixed with spices, B150), and lassi (yogurt blends with Indian spices and fruit) in sweet and salty (B150) and mango flavored (B175).
1/F Ei8ght Thonglor, Sukhumvit Soi 55, 02-713-8357. Open 11am-11pm. BTS Thong Lo
Set in a striking cantilevered structure on the 29/F of the Holiday Inn Sukhumvit 22, Maya dishes out North Indian feasts by Chef Ramneek Singh Lamba. The menu features all your classic Indian dishes, with highlights including the wonderfully fragrant murgh chandi kebab (marinated chicken with yogurt, cardamom and mace, B380) and crispy okra with cashew and mango powder (B320). There is also a reasonably priced wine list and interesting drinks like the Vodka Khatta Pudina (vodka, guava juice and cumin powder, B295).
29/F, Holiday Inn Sukhumvit, Sukhumvit Soi 22, 02-683-4888. Open daily 5pm-midnight
Since the opening of Punjab Grill in 2016 at Radisson Suites Hotel Bangkok, helmed by Chef Bharath S. Bhat, the restaurant has won many accolades, including an Official Selection in Top Tables, Thailand Tatler's Best Restaurants, a "Plate" in Michelin Guide Thailand 2020, and was ranked the number two fine-dining restaurant in TripAdvisor Thailand's Consumer Choice Awards. The restaurant is renowned for its North Indian food served with a contemporary twist and Indian spiced cocktails and mocktails.
Radisson Suites, 23/2-3 Sukhumvit Soi 13, 02-645-4952. Open daily 6pm-11:30pm
Exclusively for Citi Credit Card members:
Get 20% discount on food only
1 Apr '20 – 31 Mar '21
This multi-award winning Indian restaurant offers arguably the most stunning view of Bangkok's skyline out of any Indian venue. The abundant food spread—sinfully rich curries such as the macchli tikka (marinated seabass in creamy tikka curry, B560), perfectly barbecued tandoori meats and pillowy breads—tastes as inspired as it always has done, while the ambience is more than a match for it. For the best experience, pick one of the window seats amid Rang Mahal's decadent blend of OTT plasterwork and regal fabrics.
26/F Rembrandt Hotel, 19 Sukhumvit Soi 18, 02 261 4050. Open daily 6-11pm; Sun (brunch) noon-3pm
Exclusively for Citi Credit Card members:
Dine 4 pay 2 for Sunday brunch
1 Jan '20 – 30 Jun '21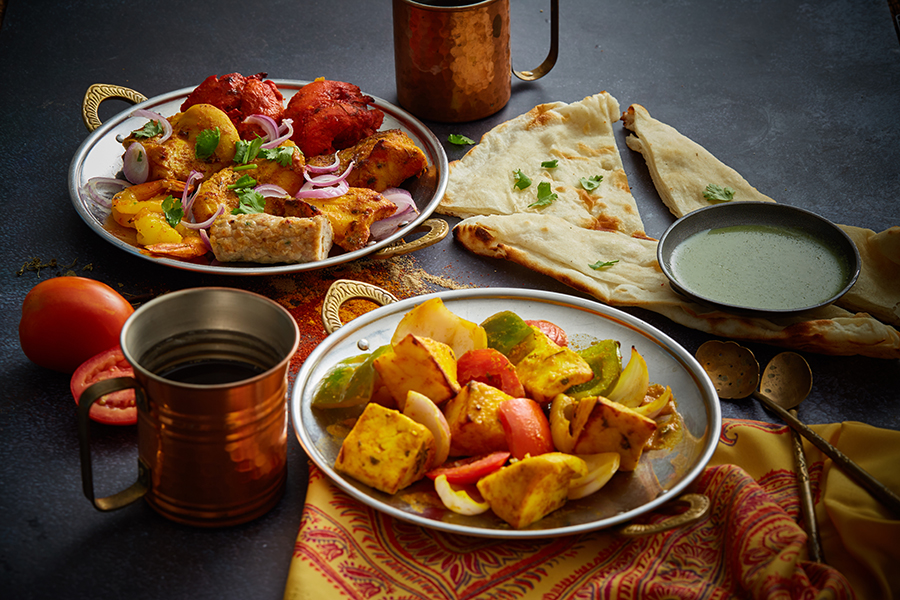 Tucked away inside Siam Paragon, the restaurant has upgraded it's setting since moving to Siam Piwat's flagship mall. For years, the restaurant has been serving some of the most consistently delicious Northern Indian food in Bangkok. Here, they cook in true grandmother style—plenty of cream and ghee—with highlights such as butter chicken (B205), lamb mutton curry (B280), and bhindi (stir fried okra with onions and tomatoes, B160).
G/F, Siam Paragon, Rama 1 Rd., 02 610 7667. Open daily 10am-10pm
Exclusively for Citi Credit Card members:
Get 10% discount when spending THB 1,000 or more /sales slip
15 Sep '20 – 28 Feb '21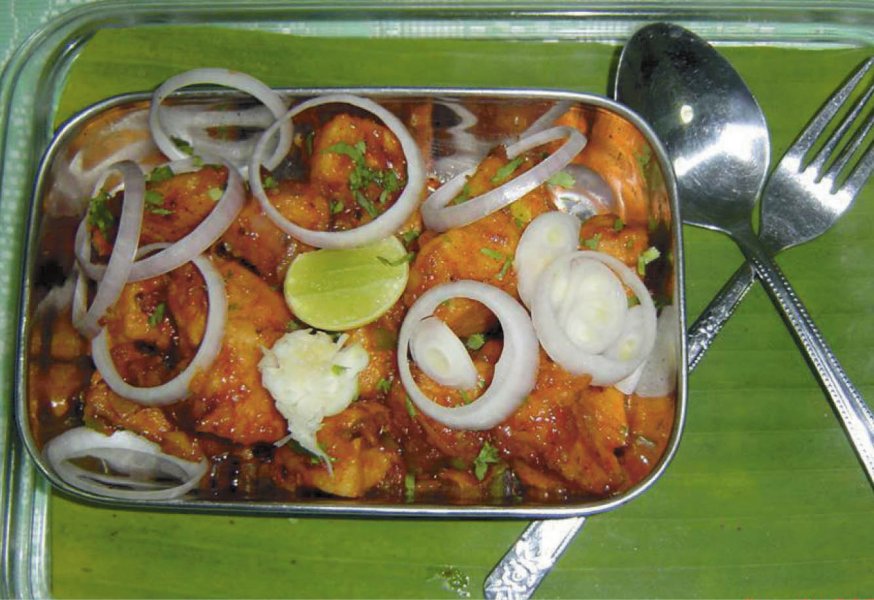 There is a homey vibe here thanks to the kitchen-tiles, old television playing Bollywood songs, and stainless steel plates. Shri Ganesha is a South Indian specialist, a less common style of Indian cuisine that you can hardly find in Bangkok. There is less garlic and onions than North Indian, and more mustard seeds and curry leaves. Entrees include the comforting uthapam (B96), and the quintessential and wonderfully crispy rava masala dosa (oniony rice crepe with spicy potatoes, B100). Both are made to order and come with fiery sambhar (lentil soup with vegetables, B120) and chutneys.
G/F, Sukhumvit Suites, 19/13-14 Sukhumvit Soi 13, 02-651-1335, 089-167-4889. Open daily 10am-10pm
Sponsored by: