As the Michelin inspectors run around Bangkok tasting and rating dishes for the city's first ever version of the guide, we look beyond the obvious and throw out our two cents on the classic food institutions which stand a chance of making the guide.
Agave (Foo Mui Kee 2)
Specialty: Beef tongue stew
What makes it stand out: A clash of Western, Chinese and Thai culinary cultures
Price per head: B200-300
Sadly, Silom's original Foo Mui Kee shut its doors at the end of last year, ending half a century of old-school charm. Over on Rama 9, however, another branch of the same family continues to cook the same Chinese-inspired Western recipes. The succulent beef tongue stew tastes of butter and rich gravy, while the beef fillet salad features tender slices of meat and a unique, refreshing dressing.
61/127 Rama 9 Soi 7, 02-248-2150. Open daily 11am-9pm
Chote Chitr
Specialty: Old-school Thai dishes
What makes it stand out: Incredible ingredients and balance of traditional spices
Price per head: B100-150
This small restaurant has found its moment in the spotlight thanks to international publications like The New York Times and Financial Times. If authenticity is your barometer of a good meal, then this is the place. Everything gets cooked the old-fashioned way: from scratch, with increasingly rare ingredients, and an approach to spicing that favors herbal aromas to intense heat. Despite these credentials, Chote Chitr remains little known among Bangkok's chic and hip. During the day, government officers and local regulars come for mee krob (sweet crispy rice noodles), while by night the five-table space becomes a tourist destination thanks to international media coverage.
146 Praeng Phuton Rd., 02-221-4082. Open Mon-Sat noon-9pm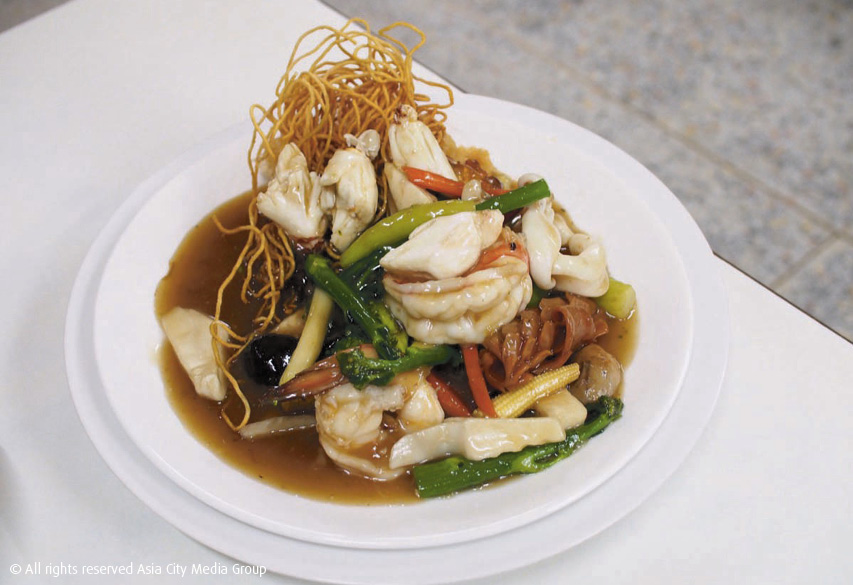 Jay Fai
Specialty: Crab omelet
What makes it stand out: Huge chunks of the freshest Thai crabmeat
Price per head: B500-1,000
Known for its omelet bursting with crab meat as well as other classic, wok-fried seafood dishes, this Old Town restaurant deserves mention for the sheer quality of the ingredients which its owner, Auntie Fai, personally selects. At the age of 70, she still heads the open kitchen every night, cooking up your food a la minute over a fiery wok. The signature crab omelet's non-greasy skin gives way to a thick, fluffy interior, while the hearty raad na (stir-fried noodles in gravy) retains its rare, old-school flavor. Be warned that the experience doesn't come cheap.
327 Maha Chai Rd., 02-223-9384. Open Mon-Sat 1:30pm-1:30am
JakKee
Specialty: Raad na (noodles in gravy)
What makes it stand out: Excellent attention to every detail of a Thai-Chinese classic
Price per head: B100-150
Jakkee still retains its old-school look with the original sign out front, despite relocating from Yaowarat to Soi Rangnam. The specialty here is raad na featuring young Chinese kale, tender pork and a flavor-packed gravy. The shrimp wantons are also a good shout, packed with fresh meat. The lunchtime crowd doesn't lie.
1/35-36 Ratchawithi Soi 7, 02-245-0849. Open Tue-Sun 10am-3pm
Khaomungai Nai Thong
Specialty: Khao mun gai (Hainanese chicken rice)
What makes it stand out: A single dish done to perfection
Price per head: B60-150
For one of the city's best khao mun gai, people in the know go to Nai Thong. The space on Sathupradit Soi 58 has expanded over time, but the flavorful signature dish has remained just as amazing. In fact, they perfect every element of khao mun gai: flavorful and perfectly cooked rice that's not too oily, tender chicken meat and a tasty, tangy sauce. The complimentary soup also uses pickled lime that adds a depth of complexity.
983/20, Sathupradit Soi 58, 02-682-4253. Open Tue-Sun 7am-2:30pm
Pen
Specialty: Seafood dishes
What makes it stand out: Excellent various seafood
Price per head: B300-1,000
Behind this shop-house's dark-tinted windows lies an unlikely setting for some of Bangkok's most highly praised seafood dishes. The freshness of the ingredients shines, whether its steamed crab, grilled prawns or the sensational, palm-sized fish cakes.
2068/4 Chan Rd., 02-286-7061. Open daily 11am-11pm
Prachak
Specialty: Roast duck and crispy pork
What makes it stand out: Perfectly barbecue meat
Price per head: B80-150
Standing strong for more over 100 years, the Charoenkrung shop-house serves one of the finest roast ducks in the city, along with other excellent Chinese barbecue dishes. Chefs slice and dice from the shop-front window for an intense experience. To try a bit of everything, order the khao che po: rice topped with roast duck, barbecue pork, crispy pork belly and stuffed pork tail.
1415 Charoenkrung Rd., 02-234-3755. Open daily 7:30am-8:30pm. BTS Saphan Taksin
Saen yod
Specialty: Duck noodles
What makes it stand out: Excellent noodles and barbecued meat
Price per head: B150-500
Tucked in a sub street off the Charoenkrung main drag, Saen Yod roasts Chinese-style meats that easily contend with Prachak. Several decades and a fire haven't diminished the flavors of its thickly-cut pieces of succulent barbecue pork and intense, garlic-flecked, sticky egg noodles. The to-die-for moo krob (crispy pork) contains just the right amount of fat between its tender meat. Don't miss the raad na, characterized by charred noodles and a smoky gravy.
88 Soi Charasvieng, North Sathorn Rd., 02-630-9200. Open daily 10am-9pm
Sa-nguan sri
Specialty: Gang kiew wan (green curry)
What makes it stand out: Simple, classic Thai cooking
Price per head: B100-200
Visit this humble Wireless Road shop-house for lunch and you'll be lucky to get a seat. Sanguansri is all about old-fashioned, Thai comfort dishes which are perfectly executed. Despite the space's gloomy appearance, dishes shine brightly, like the super yummy green curry and chewy-in-a-good-way fish cakes. The gluay chueam (bananas in syrup) are a must for dessert.
59/1 Wireless Rd., 02-252-7637. Open Mon-Sat 10am-3pm
Sawang
Specialty: Crab-claw noodles
What makes it stand out: Wonderful noodles and fresh crab
Price per head: B100-300
This family run store doesn't just pull its own, pleasantly chewy egg noodles freshly; it also serves on of the most delicious broths to accompany them. The wontons are just as satisfying thanks to a plump, springy shrimp filling. Save some cash by taking the barbecue pork, but it's reputation really lies with the fresh crab claw noodles.
336/3 Rama 4 Rd., 02-236-1772. MRT Hua Lamphong. There are also branches in Emporium and Siam Paragon. Open Tue–Sun 5-11pm
Soay
Specialty: Guay tiew nuea (beef noodles)
What makes it stand out: Tender beef and intense broth
Price per head: B100-300
Families and students from around Phra Athit have packed out this popular beef noodles spot for decades. The second-generation owner continues to serve a succulently mild beef soup filled with juicy chunks of meat and properly cleaned entrails. Now, they even open at night, serving beef hot pot sets.
083-495-3129, 086-982-9042. Open daily 7am-11pm (except the second and fourth Wednesday of the month)
Somboon
Specialty: Pu pad pong garee (stir-fried crab with curry and egg)
What makes it stand out: Fresh seafood
Price per head: B300-1,000
You can now find Somboon branches all over town, but the original Somboon Pochana on Bantadthong Road still deserves praise for its star pu pad pong garee (stir-fried crab with curry and egg). Be warned that it's already well on the tourist radar—especially for the Japanese thanks to a visit from their ex-PM—but that hasn't affected the flavor of their seafood dishes
8956-21 Chulalongkorn Soi 8, 02 216 4203. Open daily 4-11:30pm
Som Song
Specialty: Sukhothai-style noodles
What makes it stand out: Rarity of flavors and quality
Price per head: B100-300
For several decades, this restaurant has dished out noodles in the Sukhothai style, meaning they mix in long beans, fermented radish and palm sugar for a unique, intense flavor. On top of that, they also offer kanom jeen sao nam (fermented rice noodles with coconut milk), curries and rare Thai desserts like khao fang piak (sweet sorghum congee).
112 Sam Sen Soi 1, 02-282-0972. Open daily 9am-4pm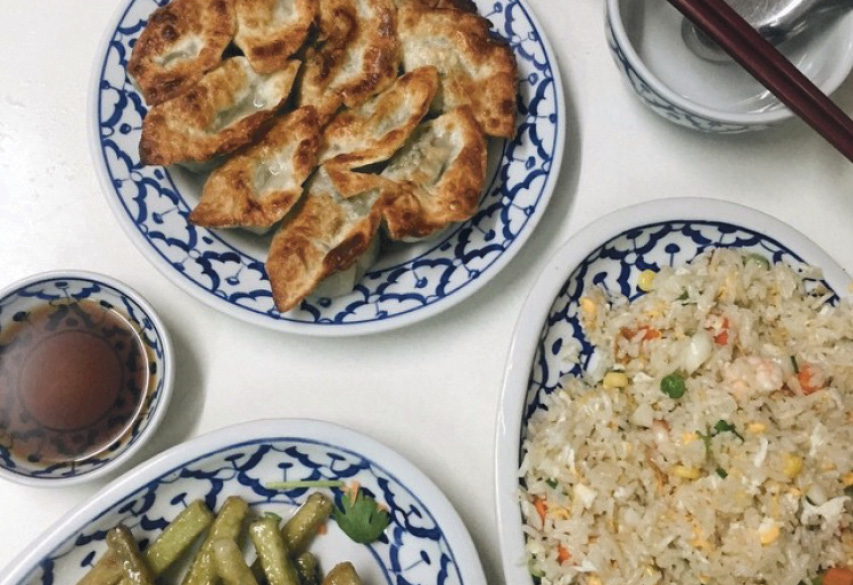 Sun Moon
Specialty: Eggplant fries
What makes it stand out: Extraordinary Sichuan food
Price per head: B200-500
For Sichuan-style dishes, Sun Moon provides one of the best experiences in Bangkok. Tucked down Soi Ngam Duplee, the single-unit shop-house regularly has a queue of customers waiting to try the eggplant fries in crispy batter, baked pork dumplings and crunchy stir-fried string beans. Also don't miss the intense mapo tofu, either. If there's one thing we'd like to change here, it's the hygiene. Here's hoping the Michelin inspector's don't turn their noses up at a bit of grease.
5/4 Soi Ngamduplee, Rama 4 Rd., 02-679-7019. Open daily 10:30am-2pm, 5-9:30pm
---
Five things you should know about the Michelin Guide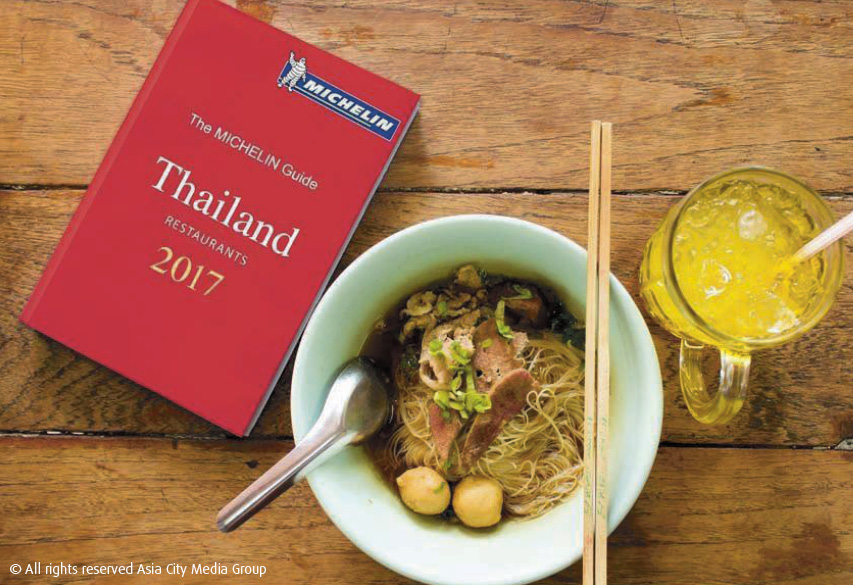 Our government has signed a five-year contract with the company, worth around B143.5 million, to launch the yearly guide this year (2017) and covering Bangkok only.
Multiple inspectors (Michelin's sole employees) visit potential restaurants multiple times anonymously and pay their own bills. Though we've heard that at the end of their first visit, they announce themselves in order to get deep information about the restaurant and talk to the chef.
They judge restaurants for their quality of ingredients, cooking techniques, chef's personality, value for money and consistency.
The ranking goes from one to three stars, with one dubbed "a very good restaurant in its category" and three being "exceptional cuisine, worth a special jouney," while there's also the Bib Gourmand section highlighting good, well-priced eats.
The stars are only given to restaurants—not chefs—and renewed every year. While current head chef should be praised for getting the restaurant into the guide, the stars don't follow them. Thus, actually there's no such thing as Michelin-starred chefs.
---
BK Asks
Chawadee Nualkhair
Author of Bangkok's Best Street Food and Thailand's Best Street Food
What obstacles might prevent shop-house eateries from getting Michelin star?
I honestly don't think there will be too many obstacles to getting a star for a shop-house eatery here, since it appears that Michelin is trying to broaden its scope. The only obstacle would be finding suitable enough places that are not "too" street.
What's your main concern about the street food situation in Bangkok right now?
I am concerned that there will be a wholesale obliteration of street food in high-profile areas such as Ratchadamri, Siam and Thonglor, and that there will be no options for people who can't afford to eat in malls. This unnecessarily penalizes the people we depend on for our day-to-day stuff. Also, keeping the street food in touristy areas like Chinatown and Khao San (which is awful already) will inevitably change the food as vendors seek to cater to the tourists (they already do in Khao San). The food will be stagnant, and sweet. There will no longer be any innovation in street food, which is ultimately driven by young Thai consumers. The biggest driver of innovation will then be high-end restaurants with frou-frou bullshit like foam and freeze-drying. You won't get influence from the street like you do now, for example upscale Isaan and restaurants using rural herbs.