You can find good breakfasts while you're dodging the Soi 11 club kids, the Terminal 21 selfie sticks, the MRT transfers, and the Soi 4…well, it's Soi 4.
= open before 8am
Photo: Acai Story promotional image (cropped) / Facebook
The Trendy is setting the trend for Soi 13. Skip the Dunkin Donuts and opt for the healthy breakfast at Acai Story—one of Bangkok's many branches.Go traditional with a French cacao waffle (B65/130/260) or try one of their many acai bowls; we like the the Unstoppabowl (B165), made of granola, fresh fruit, cacao nibs, chia seeds and goji berries, all topped with house-made chocolate sauce. If you're not that hungry, get some brekkie ice cream for just B60.
The Trendy Building, G Floor, 10 Soi Sukhumvit 13, Open daily 7:30am-9:30pm
If you're on Soi 4 at 8am then it might be time to start rethinking your life choices. Still, there is a proper full Irish breakfast (B360) to be had. You'll get eggs, bacon, pork sausage, mushrooms, black pudding, tomato, fried potato, and baked beans. If you're not that hungry, they've also got the Flying Start with eggs, bacon, and sausage (B119) or a stack of fluffy pancakes (B220). They are also one of the only spots on the street bringing genuinely good music to the soi, particularly the Saturday Irish trad session.
21, 1 Sukhumvit 4 Alley, 02-003-9499. Open daily 8am-midnight
Photo: Brainwake promotional image / Facebook
Marketed as Brainwake Ploenchit, this all-day breakfast spot is great for sitting down and on the go. With two other convenient locations around the city, the Brainwake Big Breakfast (B400) is the whole shebang or you can grab an easy khao tom (B155) and be on your way. Coffee starts at as little as B55 baht for an espresso, but we really love their Piccolo Latte (B65). But, it's not Ploenchit; it's across from Hillary 2 and downwind of Hooters. That's Nana Soi 4 proper.
39/1 Sukhumvit 4 Alley, Open daily 8am-6pm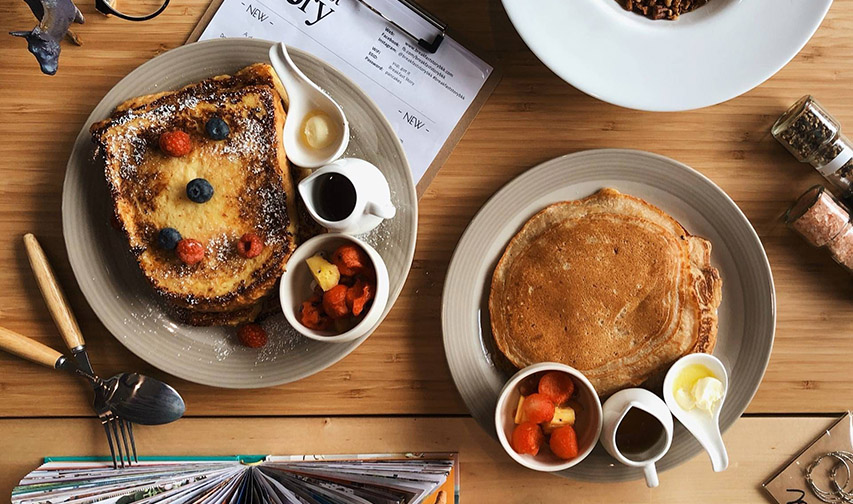 Yes, there's a Breakfast Story on Asoke—which you'd know if you've been riding the BTS from Nana to Asoke. Open as of June 1, it's still an American breakfast haven you love, but this time with a little more natural light. Try the buttery pancakes drenched with maple syrup (B250 for full stack); three egg-omelets loaded with cheese (B260), Classic Canadian Poutine (B260); or a slice of New York Cheesecake (B140), and all day self-serve American drip coffee (B90).
392/9 Sukhumvit Road, Sukhumvit Soi 18, Open daily 7am-4pm
One of the newest on this list, open just a few months ago, this is the "little sister" version of the popular Gigi Dining Hall and Bar. For breakfast, the cafe offers a range of fresh croissants from vanilla cream (B120) to speck and scamorza (B160). If your breakfast turns to brunch, one of the more interesting dishes will be the salmon pancakes (B410), ricotta pancakes topped with home-smoked salmon, burrata, and salmon roe.
28 Soi Sukhumvit 19, 061-995-6060. Open daily 8am-midnight
It's a bar with good wings and a party vibe, but it also does a brekkie now. In addition to pancakes and waffles (starting at B280) and smoothie bowls (starting at B290), Hemingway features a standard Hemingway Big Breakfast (B390) and a Hemingway Garden Breakfast for the veggies. If you're tired of the standard breakfast food, hit up the baked shakshuka eggs (B320) or the huevos rancheros (B340).
Soi Sukhumvit 11, 02-653-3900. Open daily 9am-midnight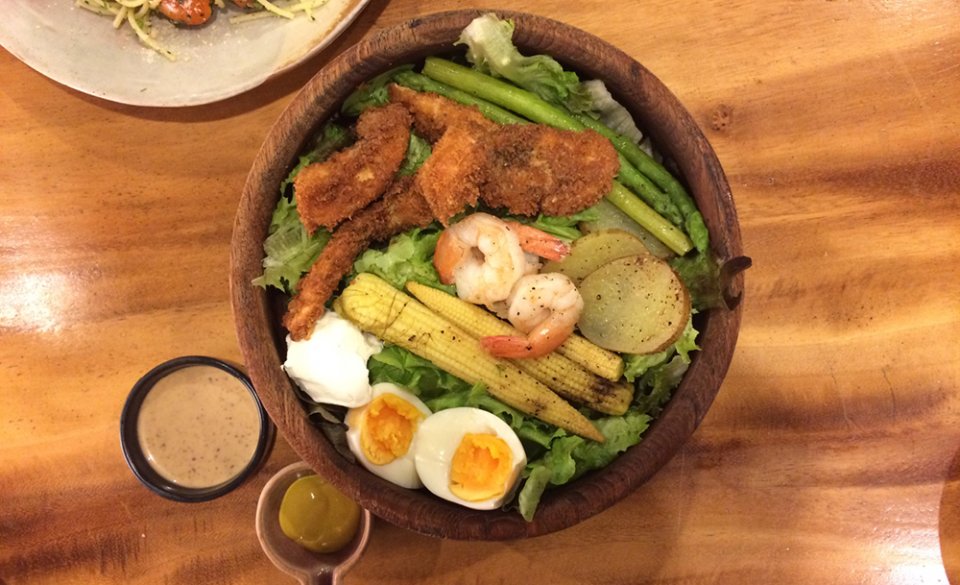 Open since 2011, Iwane Goes Nature is still knocking out healthy breakfasts in Asoke. A great spot for a lazy morning garden breakfast, the uber-fluffy pancakes are a constant favorite—try the indulgent Marron Five (B220), served with candied chestnuts and chestnut chiffon cream. Lean into the Bulletproof coffee (B130) with coconut oil and butter, said to facilitate a gradual and intense release of caffine.
14 Sukhumvit Soi 23, 02-664-0350. Open daily 7:30am-11:30pm
Hang on, we hear you say, weren't you just telling me that Lily Fu's is bringing the dim sum heat for the club kids crowd? Yes, but they're also the breakfast buffet stars of Soi 11 thanks to the adjoining hotel, open from 7-10:45am for breakfasters. At B290, expect some of that same morning dim sum magic, an egg station, fresh baked pastries, and the hotel brekkie staples like fruit and cereal.
18 Sukhumvit Soi 11, Mercure Bangkok Sukhumvit 11, Open daily 7am-midnight
Little Spicy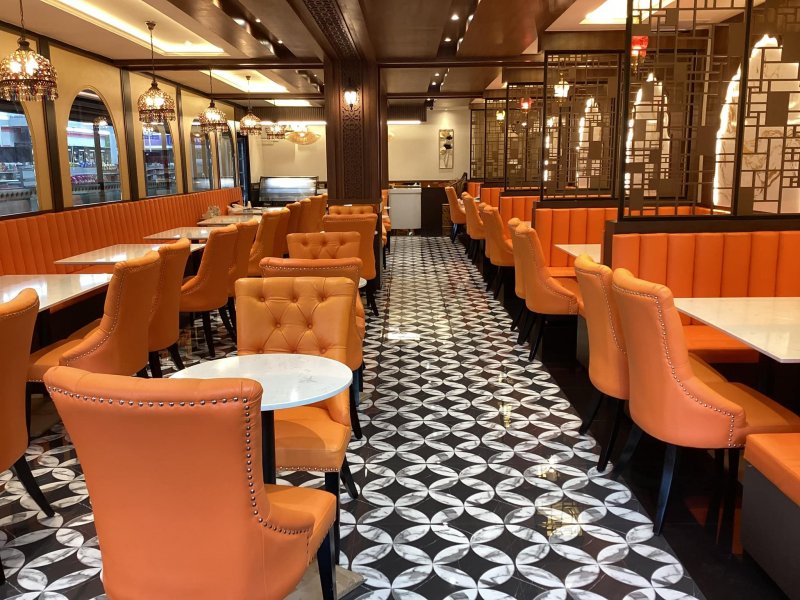 If Nana is famous for one thing—no, not that—it's the Indian and Middle Eastern food. But, unfortunately, most of these places are open later as they cater to the night time tourist set. Little Spicy, though, is open early. Start the day with a plain or mixed raita (B100) or start the day with a dhal (B190)
171 Soi Sukhumvit 11, Open daily 8am-2am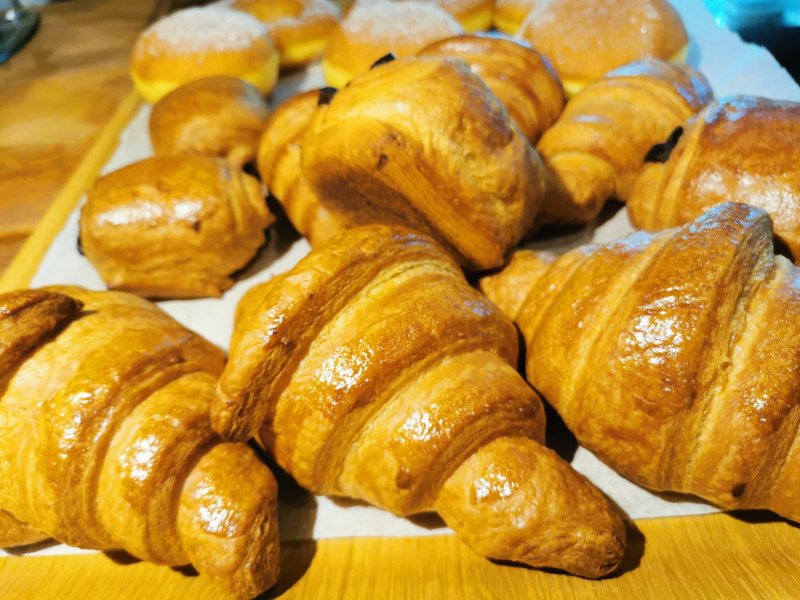 The big, tourist-heavy Terminal 21 might not open until later, but Pala Pizza Romana—home of the decadent 5-cheese pizza slice—wakes up early and is ideally located for anyone making the morning exchange to the MRT/BTS. For breakfast they've got eggs fried, scrambled, and in an omelet for just B95, but don't forget to check out the fresh pastries, including the smoked salmon croissant (B85) and the bomba, which comes in custard, chocolate, and nutella.
1 BTS/MRT Sukhumvit Asok Montri Rd, Open daily 6:30am-10:30pm
Veganerie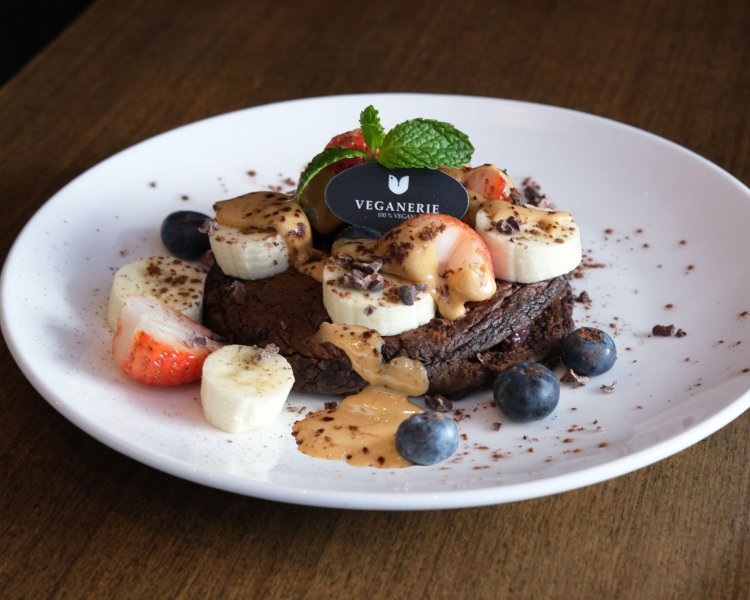 Alright, you late breakfasting Nana vegans, this one's for you. For the all-day breakfast, we're talking high-protein pancakes (B240), sweet banana roti (B95), and butterscotch hotcakes (B240). And, of course, there are the ubiquitous smoothie bowls. Mango Bowl (B240) is refreshing, and for something a little heartier, the Crunchy Monkey Bowl, boasts cacao, peanut butter, banana, blueberry, granola, and dark chocolate (B240)
171 Soi Sukhumvit 11, 02-123-8699. Open daily 9:30am-10pm