ONYX, Top100clubs Dj Mag hosts a Halloween bash for the ages with Blasterjaxx
In recent years, Bangkok's club scene has taken a more international turn, with nightlife hotspots attracting DJ's and performers from across the world to play high-energy, crowd-pleasing shows on a regular basis. Since this movement began, one club has seemed to stand out from the rest of the pack: ONYX Bangkok. The venerated DJ Mag, which publishes the world-famous "Top 100 DJs" and "Top 100 Clubs", has awarded it "Best Club in Bangkok" several years running, and it's not had to see why.

Found in RCA, Bangkok's clubbing mecca, ONYX is arguably the city's best nightlife destination for both expats and locals alike. It boasts international-quality lighting and sound systems (blasting out Electro, House, Dubstep, Tribal, Hard Style and Trap depending on the event), a spacious dance area and also a host of VIP and lounge zones for those who want to sit and chat. In addition to the normal zone dance floor, which lets you get right up close to the DJs in action, there's also a series of uber-luxe VIP cabanas on the top floor that offer Champagne-fueled exclusive packages for party nights that spare-no expense (we've tried this, and it's a lot of fun).

On October 31, ONYX held one of the biggest Halloween bashes of the year with it's "Onyx & Greygoose Present Cruise Club "Halloween" Party Feat. BLASTERJAXX" event. To mark the event, the crew at ONYX decked out the entire entrance and interior with cruise-themed decorations, like neon sharks, lighthouses and pillars that mimic marine life. The house was packed with electronic music fans, and more than a few interesting cruise-themed costumes, as the Netherlands producer duo (only one of them, Thom Jongkind, plays the actual DJ sets) rolled out their patented style of hard-edged dance music. The show had all the makings of the big-time sets fans have come to expect from Blasterjaxx shows—a high-energy crowd, blasting smoke machines, and lots of bass. It was a pretty clear display of why the producer team has made the DJ Mag Top 100 list for so many years in a row, and events like this are what make ONYX one of the best clubs in Bangkok.

ONYX Bangkok—in cooperation with DJ MAG magazine—will host the DJ MAG Official Party on Friday, Nov. 23 featuring the world's 25th-ranked DJ, Quintino. This event will take Bangkok's party scene to the next level, and celebrates ONYX being a world-class club for the third year. For more information, check out www.onyxbangkok.com!
FB: onyxbkk
IG: @onyxbangkok
Line (with special privilages): @onyxbangkok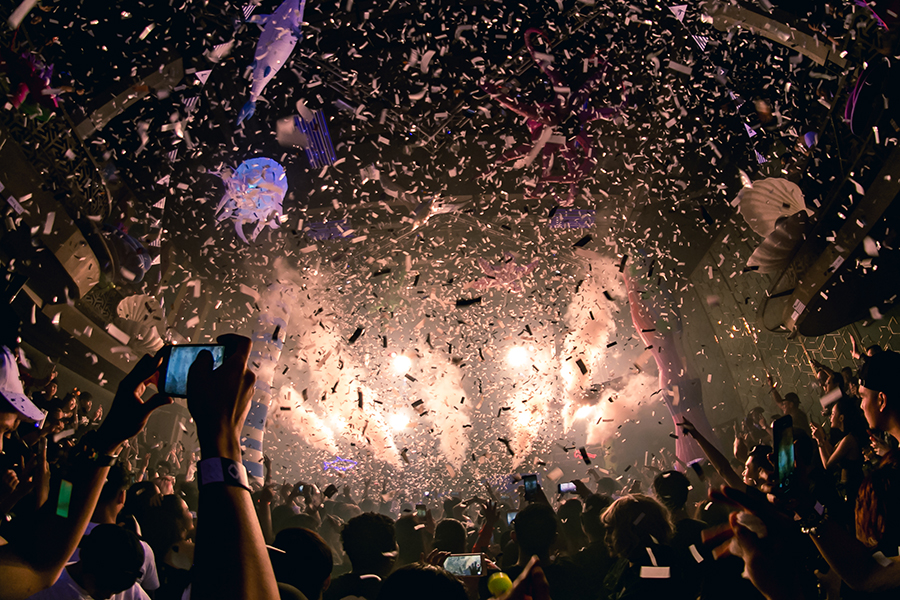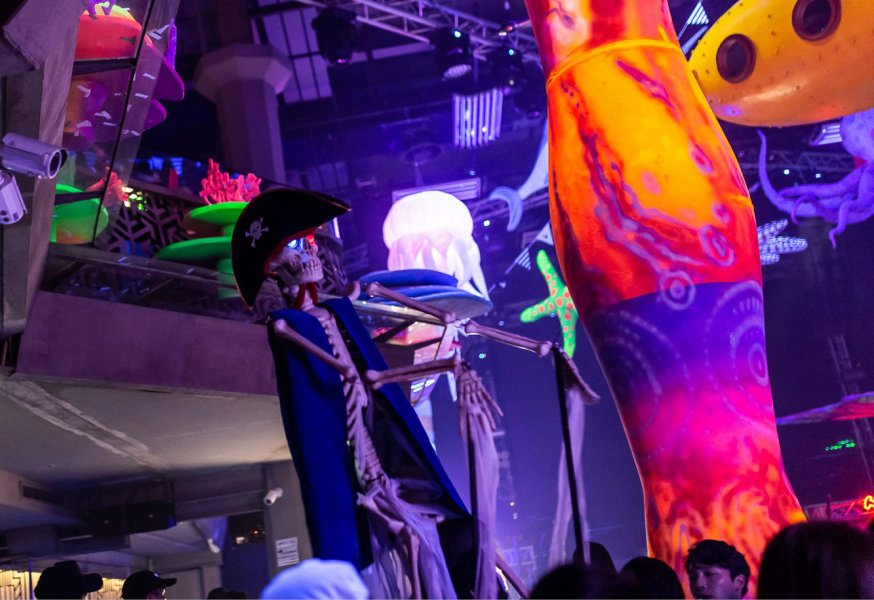 Sponsored by: