Luxurious rooftop bars—with elaborate craft cocktails sipped overlooking Bangkok's dreamy night skyline—are a local institution.
But the Hyatt Regency is looking to flip that textbook script on its head—from dusk to dawn—with a new brunch buffet, offered on the hotel's 29th floor the last Sunday of each month.
Spectrum, the hotel's glamorous Japanese-designed rooftop lounge and bar, promises skyhigh views with a range of brunch-friendly dishes including antipasto, French cheeses, tomahawk steaks, rock lobster spaghetti, mushroom risotto, calamari, home-cured salmon and caramelized chicken wings; plus free-flow house wine and prosecco.
Hyatt Regency Bangkok Sukhumvit's stylish new three-story rooftop bar opened earlier this year.
The design work was done by Japanese firm Super Potato—which counts spaces in Portland, Shenzen, Singapore, Osaka, Shanghai, Seoul, Tokyo, Dubai, Guangzhou and Ginza, just within the past three years.
The new set of facilities includes an open kitchen, a study room, a dining room and a verandah on the 29th floor; a rooftop bar on the 30th floor; a second rooftop bar on the 31st floor; and an alfresco terrace with an open deck that spans the top two floors.
The inspiration behind the penthouse-like design and renovation was a blend of luxury and familiarity; officially "a jet-setting couple entertaining guests." Thai art and musical instruments act as decoration, and architectural elements include marble floors and countertops, and wooden walls.
So now you can stop in for a bite to eat at the couple's digs; on three luxurious floors, enjoying one of Bangkok's best brunches, surrounded by sprawling bright daylight views of the city below. Sunglasses optional.
Hyatt Regency Bangkok Sukhumvit, 1 Sukhumvit Soi 13.
Brunch is served 11:30am-3pm; the last Sunday of each month. B1,900++ per person includes free-flow wine and prosecco.
For rooftop bar: Open daily from 5:30pm–1am
For reservations: 02-098-1234. Bkkhr.spectrum@hyatt.com
For more information, please visit http://bit.ly/2HcVfQ8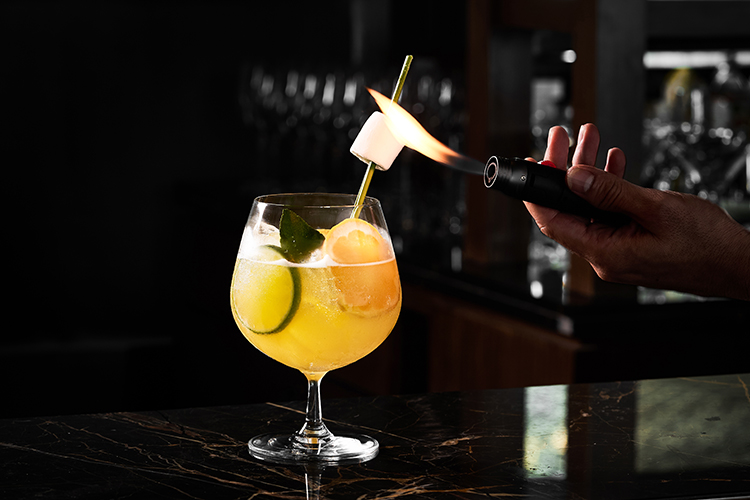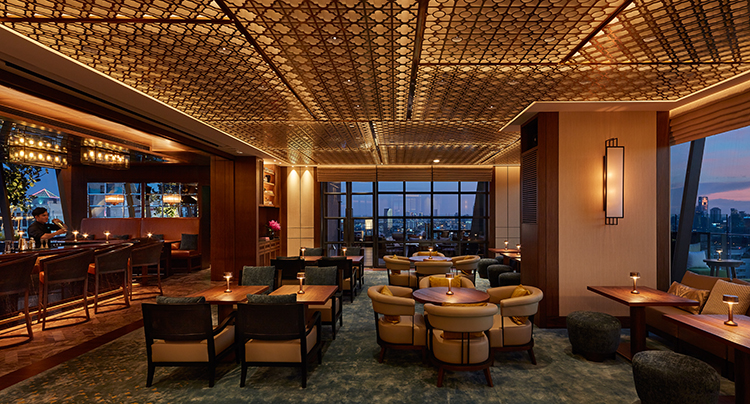 Sponsored by: