Bangkok's coolest underground electro label, Comet Records, celebrates its fourth birthday this July with four gigs spread across four venues.
Launched by Jakchai Panchanon back in 2012, Comet Records' roster reads like a who's who of the city's most forward-thinking electronic acts, from the trip-hop sounds of Naked Astronaught and funkified offerings of Jakchai's solo project Casinotone to the soaring dream-pop of Vivid Dream and hazy r'n'b of UNDA (both these new acts were recently named in BK's top 10 bands to watch in 2016). The label's 2012 Comet Comic Compilation Vol​.​1, also featuring alumni like DCNXTR and Funky Wah Wah, remains in high rotation in the BK office.
Good news is you'll be able to catch most of these bands live in action throughout July, when the Comet Records anniversary hits the road:
Jul 2 at Soy Sauce Bar (11/1 Charoenkrung Soi 24) with Minus88, Morg and Naked Astronaught.
Jul 9 at Jam (41 Charoen Rat Soi 1, BTS Surasak) with Vivid Dream, Casinotone and UNDA.
Jul 16 at Moose (24 Ekkamai Soi 21) with Yanin x Casinotone, Astro302 and Orbital XX.
Jul 23 at Third World Bar (2/F, Tapas, Silom Soi 4, BTS Sala Daeng) with Nymph Hutakom, Lobofunk and Elevators.
A four-day pass is B600, while individual event entry is B200.
---
Q&A
Ahead of the gigs, we spoke to Comet Records founder Jakchai Panchanon to get his take on four years in the business.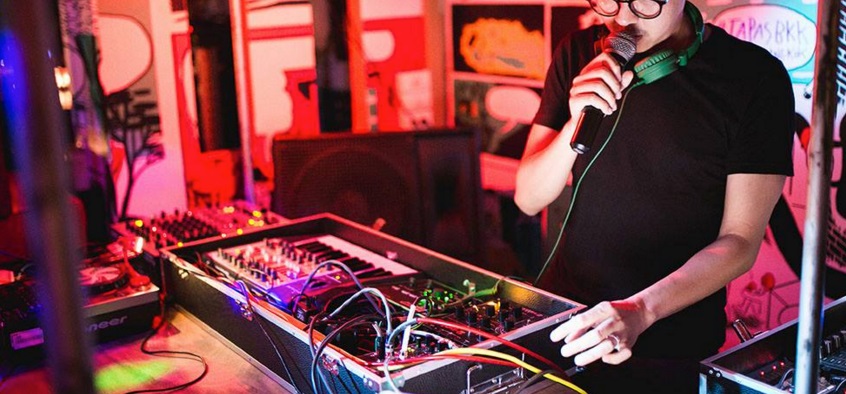 Congratulations, Comet Records is turning four! How has Bangkok's music scene changed in that time?
Bangkok indie has become mainstream. Solo artists have disappeared. Local electronic music artists have declined while lots of international artists are booming. There are less indie gigs. Synth-pop is more popular than post-rock. Social media has become more powerful. New artists can publish their works much more easily. The underground electronic music scene still receives minimal support. Catchy pop melodies are as much a part of Thai culture as soap operas.
Name four record labels that inspired you growing up?
Back five years ago I was inspired mainly from a variety of electronic music labels who had a singularly strong direction, like Ed Bangers Records (France), DFA Records (US), Future Classic (Australia) and Warp Records (UK).
Which Comet Records releases are you most proud of?
Comet Comic Compilation Vol.1 and 2.
What new releases are coming up for Comet Records this year?
A lot of new singles from existing artists and new artists: Vivid Dream, Nymph Hutakom, Astro302 and Lobofunk. Some collaboration singles with new social media artists under the project "Underground Scouted." And some EP and LP releases, such as Morg, Minus88, Casinotone and Vivid Dream. Maybe Comet Comic Compilation Vol. 3.
Where do you see Comet Records in four years' time?
Somewhere on this planet.
---
Five tracks to check out in anticipation of July's gigs:
Casinotone - 'Life is Too Short'
UNDA - 'Kowloon'
Naked Astronaught - 'Anytime'
Morg - 'Breath'
Yanin x Casinotone - 'Saturday'