THONGLOR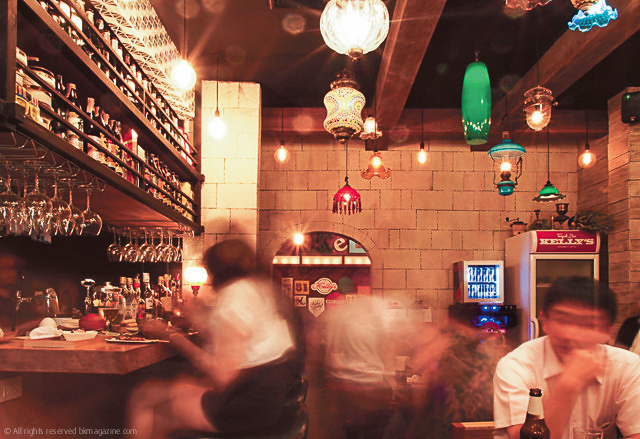 Named after the silver screen icon Grace Kelly, this retro, tavern-like Japanese bar and restaurant should already be on your hit-list if you are a Suk 51 regular. Expect affordable izakaya-style comfort food, headlined by teriyaki skewers. Leave it to the chef to select your meat (B315/five, B498/eight), while you focus on the B180 classic cocktails or the all-too-tempting Asahi promotion (B400/person/120min).
Where next:
Take the well-trodden path of "just one" at
WTF
before joining the party at
Studio Lam
.
4 Sukhumvit Soi 51, 02-662-5155. Open Tue-Sun 5pm-midnight. BTS Thong Lo
Nirai Kanai Okinawa Japanese
At last count, one of only two Okinawan restaurants in Bangkok, Nirai Kanai is just the place to knock back a few draught Sapporos or Asahis before hitting the Thonglor party strip. The dishes like aburi saba sushi (seared saba, B300) and the drink-friendly aji tataki (pounded mackerel, B250) are great value for money, but it's the boisterous, saloon-like vibe that has us coming back for more.
Thonglor Soi 11, 02-381-2882. Open daily 5pm-midnight
---
EKKAMAI
This 24-hour coffee shop chain from Chiang Rai opened its Ekkamai branch back in 2003. Despite the focus on coffee, the large garden here is an ideal spot for spicy Thai dishes, draught beer and live cover bands. The food's cheap compared to others in the neighborhood, and also comes in big portions. The best thing? If you order a jug or tower of draught beer, they'll show you a separate menu where dishes like salt-crusted grilled fish (B400) and steamed cockles (B150) come at discounted prices.
Sukhumvit Soi 63 (Ekkamai), 02-381-2772. Open daily 24 hours. BTS Ekkamai
From the same designer as the Dickensian-themed Iron Fairies and the 1930s Shanghai-inspired Maggie Choo's, this small venue does a range of elaborate cocktails at fair prices (B220). Despite the elaborate design, the vibe is casual and so is the food. Chow down on solid Thai pub grub like nuea romkwan namprik khai (smoked beef brisket with galangal chili relish and grilled mushrooms, B160) while you drink.
If the mainstream reggae and acoustic jingles at Baan Puen aren't your thing, then head downstairs to this indie scene mainstay. The bar serves easygoing Thai food like khao na kai (B120) and khao pad kaew wan (B120), while small bottles of Sangsom come at B280. You can always rely on the playlist, too.
Ekkamai Shopping Mall, Ekkamai Soi 10, 02-714-3953. Open Mon-Sat 7pm-midnight
---
SILOM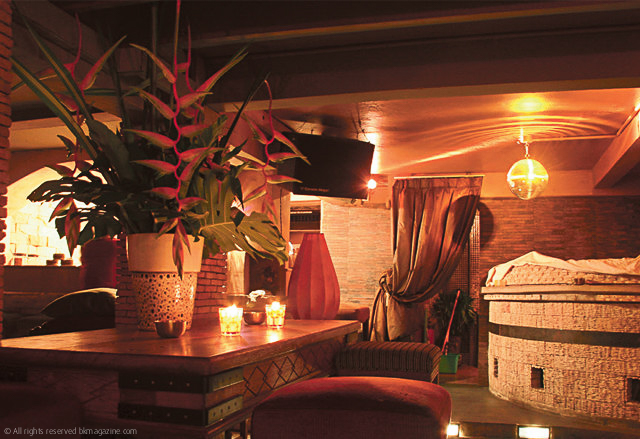 Tapas
This Silom Soi 4 nightlife institution's soundtrack of Latino-heavy house music and great drink deals ought to distract you from the middling food menu. Following glass after glass of B150 mojito, there's only one option…
Where next:
Burn those calories on
DJ Station
's dance floor.
Silom Soi 4, 02-234-4737. BTS Sala Daeng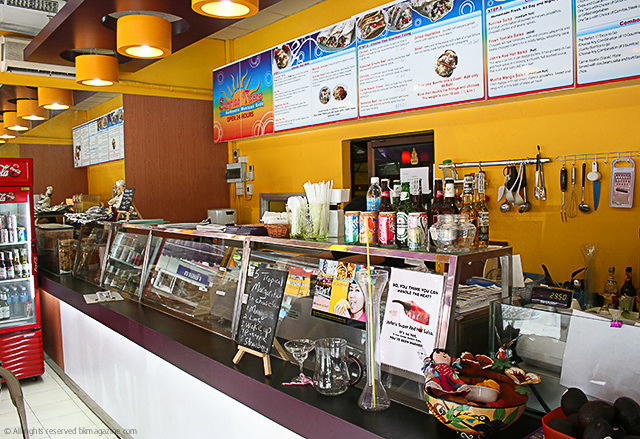 The old-school Mexican haunt is another good option down on Silom. The Mexican food's not much to write home about—and the burritos are so big they'll send you straight home to bed—but you can't beat one-liter pitchers of margarita for B485.
Where next: Catch the show at Stranger Bar, Silom Soi 4.
Silom Rd., corner of Silom Soi 4. 02-229-4851. BTS Sala Daeng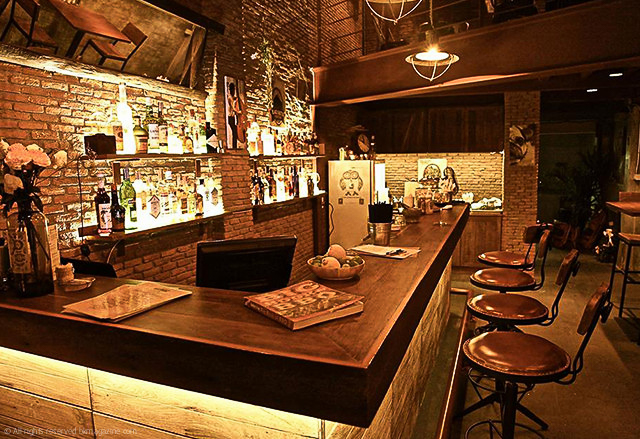 This place is the brainchild of the American barbecue aficionados behind the 10-year-old Lazy Pug in Chengdu, China. Enjoy tender and aromatic smoked buffalo wings, pulled pork (in sandwiches and chili) and full racks of baby back ribs with craft beers and smoky bourbon cocktails (all under B300).
Where next:
Choose between an indie gig at Whiteline or a hip-hop DJ at
Ku De Ta
.
88 Surawong Rd., 083-029-7598. Open Tue-Sun 5pm-midnight