Elle Fashion Week fall/winter 2017, one of Bangkok's major fashion events, came to a close on Sep 3 after five days and 14 shows. While big players like Kloset, Vickteerut and Asava all returned to the 19-year-old runway, the event also shone a light on up-and-coming designers making their fashion week debuts. These are some of the names to watch.
Everyday Karmakamet
A former designer at whimsical brand Disaya, Sarunrat Panchiracharoen is behind this playful streetwear line from local lifestyle behemoth Karmakamet. The "This Mission Is Too Important" collection takes inspiration from the classic sci-fi film 2001: A Space Odyssey, reflected in sports-slash-streetwear pieces with '70s-indebted silhouettes and colors.
Our favorite piece: The men's beige jacket with little hearts print—perfect for Bangkok's all-too-brief winter.
Sarran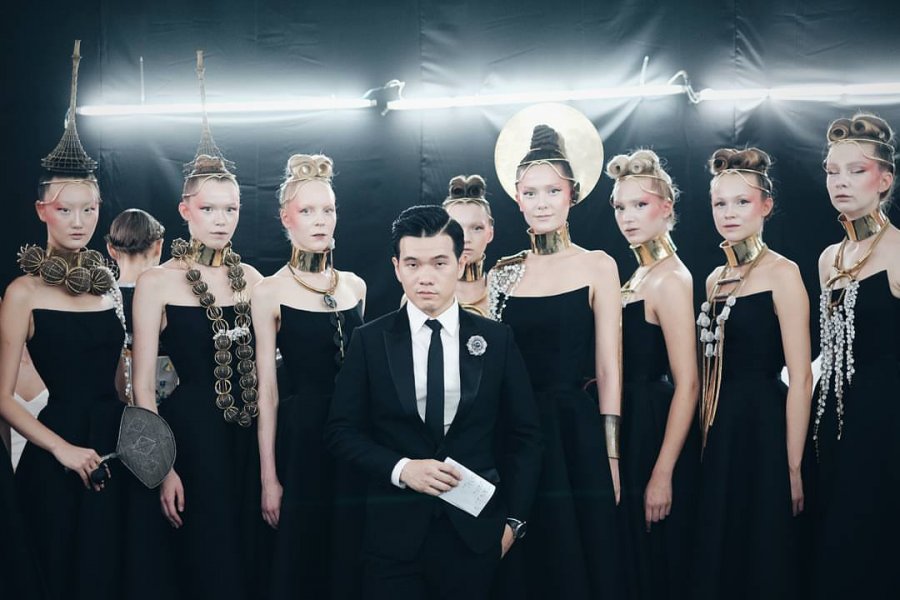 The winner of Vogue Who's on Next 2016, and a recipient of Japan's Good Design and Thailand's DeMark awards, Sarran Youkongdee showcases ancient Thai art elements in his new accessories collection, "Sa-Thit," which puts the focus on gold, Thai flower crowns and royal-inspired designs.
Our favorite piece: The headpiece that reminds us of Buddha's halo.
Pitchana
After unveiling her first collection in 2015, young blood designer Pitchana Ekkachai debuted at Elle Fashion Week with her "Glam Rock" collection inspired by '70s supermodel muse Jerry Hall. The collection still plays up to Bangkok's hi-so party girl stereotype but twists things with seductive body-revealing details like irregular open cuts and glittery embroidery.
Our favorite piece: The silver open-cut dress that shows off your beautiful long legs.
Kanapot Aunsorn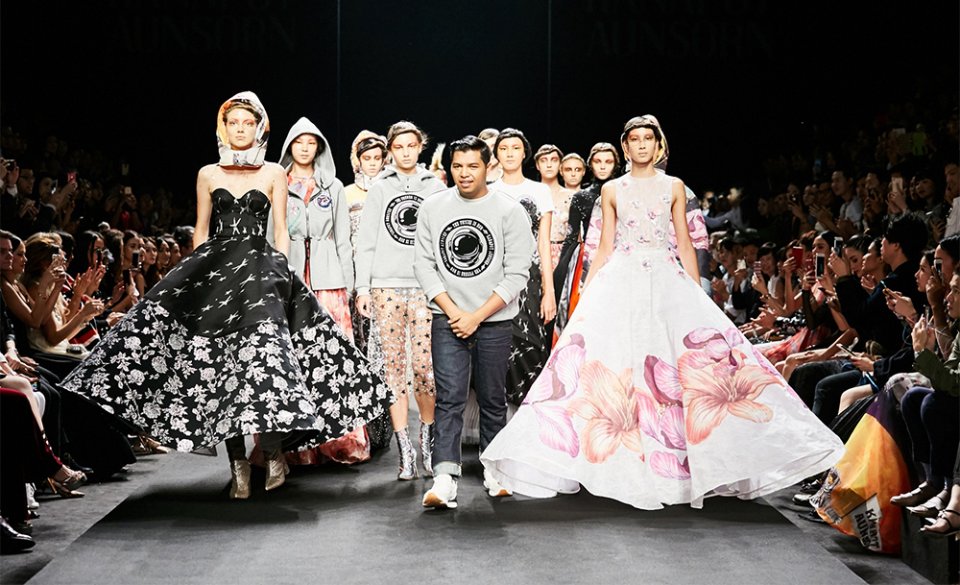 After showing at BIFW spring/summer 2017 earlier this year, Kanapot Aunsorn, the Srinakharinwirot University fashion design graduate who won The Designer TV show for his thesis collection, took his "The Future is Now" concept to the Elle Fashion Week runway. Inspired by the sci-fi iflm Hidden Figures, the collection mostly plays with futuristic prints of astronauts and spaceships on oversized puffer coats, skirts and bodysuits.
Our favorite piece: The printed puffer jacket that's perfect for your next trip to Bangkok Planetarium.
Q DESIGN AND PLAY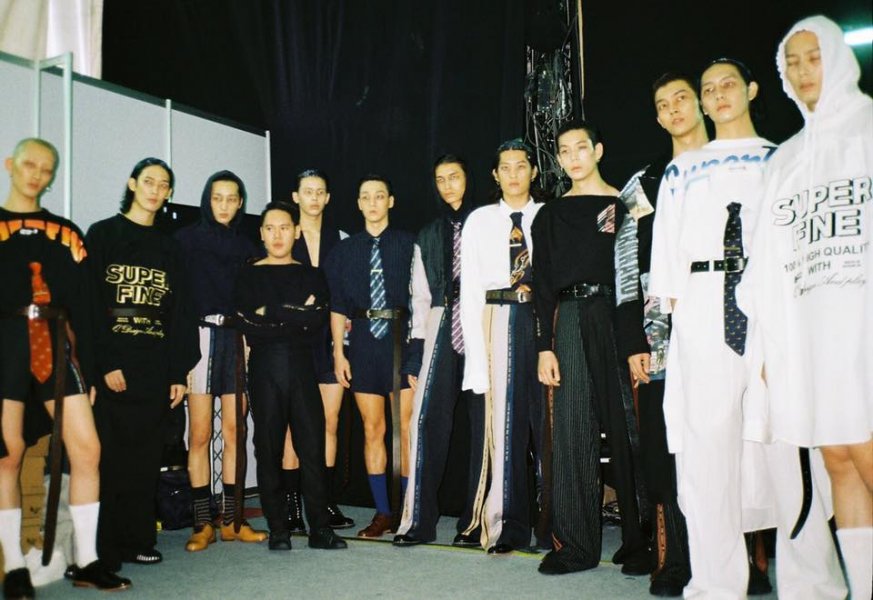 Menswear designer Prapat Somboonsit just launched the "Superfine" collection that plays around with layering in a seriously out-there way. Adopting '80s-style oversized silhouettes, the pieces also feature creative touches like vintage T-shirts for inlays and extra-long ties that reach beneath the belt.
Our favorite piece: The edgy sweater that looks very much like two pieces in one.