Burgers are one of the world's great comfort foods, and Bangkok has a wealth of burger-loving chefs who do the American favorite justice in so many ways. Now, Marriott is giving you the chance to basically exhaust your burger fetish until you die from overeating with its "Burgers for a Baht" promotion from Nov. 1 until Dec. 31. Basically, a bundle of Marriott restaurants across Bangkok (you can see the full list here, by the way) have made special burgers and sliders for the promotion. You go with a friend (or yourself, if you are really hungry) and buy one burger, the next one is just B1. The prices for the first burger vary from restaurant to restaurant, but the starting price is B320.
There are a lot of highlights, so make sure to check out the full list above, but here are some of our favorites. Siam Team Room has dished up a Sriracha-flavored burger and a massaman braised pull pork burger, while The Allium is rolling out a crafted lobster burger (kind of like a lobster roll) if you want to get fancy. If you want a good-old, hearty, American-style slice of seared cow between bread, opt for the "Tipsy Cow Burger" at The Kitchen Table at W Bangkok.
In total, more than 20 burgers and sliders are available at Marriott's hotel restaurants in Bangkok from Nov. 1 to Dec. 31. How many can you try? Please click here to check out the full list.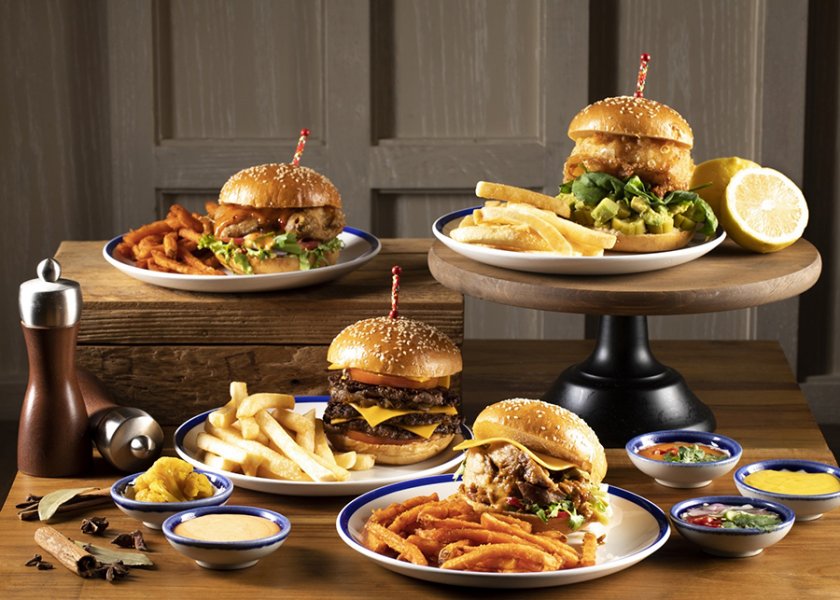 Leave a Comment
New Places