Ever dreamed of floating high above Myanmar's ancient Bagan in a hot air balloon? Well, now is your chance.
Through Jul 5, Balloons over Bagan is holding a flash "Buy Now, Fly Later" sale, offering its once-in-a-lifetime balloon rides for as little as one-third of the regular price. The deal is available in three options: Classic Silver, Classic Gold, and Classic Platinum, with prices starting from US$120 per person (approx. B3,700)—just over a third of the usual $US350 (B10,800)—and with each tier offering greater flexibility with dates.
Silver ticket holders can opt to book their trip between Oct 15 and Dec 15, 2020, while Gold (US$150) and Platinum (US$180) tickets can be claimed between Oct 15, 2020, and Apr 10, 2021—a safer option considering the current travel restrictions. If your chosen date is affected by bad weather, then you will be offered a full refund or next-day booking change; however, note that travel bans are not covered under this condition. The ticket price also includes a sparkling wine breakfast before take-off.
Bagan is an ancient city and UNESCO World Heritage Site located in Myanmar's Mandalay region. It is home to the remains of over 3,800 temples and pagodas and scenes of hot air balloons filling the skies overhead at sunrise have become iconic. The closest airports are Nyaung U and Mandalay, with estimated flight prices from Bangkok starting at B4,500 in November.
To book Balloons over Bagan, head here.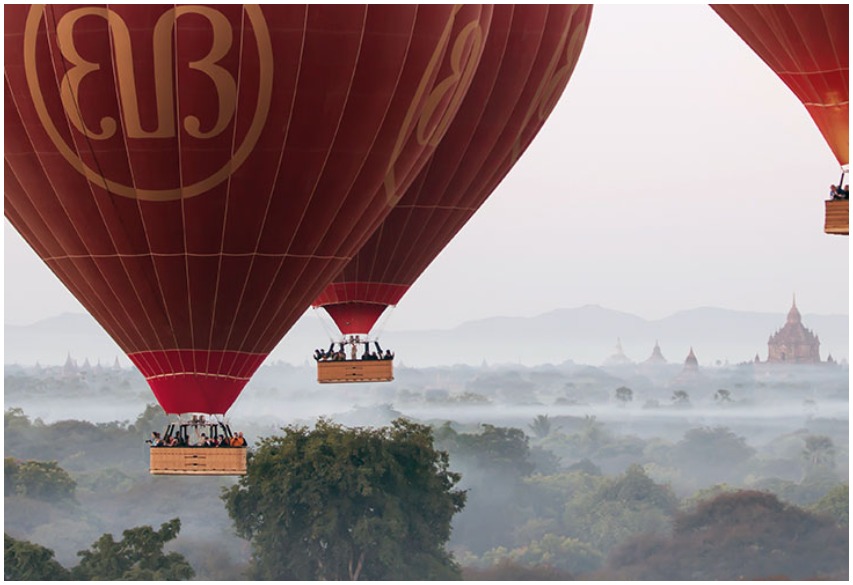 Leave a Comment
New Places