Emotive British rock band Snow Patrol is returning to Bangkok for the second time after a 13 year hiatus. The "Chasing Cars" crooners have sold over 16 million albums worldwide since the band's inception 25 years ago. We sat down with lead guitarist Nathan Connolly ahead of their show.
Why did you choose to play an acoustic concert? And what can we expect to hear?
We've been doing a few of these acoustic shows recently and there seems to be a good reaction to them. We also use some beats and electric guitar, so technically it's not just two guys strumming on acoustic guitars. So, it'll be fun and upbeat but with a lot more relaxed versions of the songs.
It's been 13 years since you first played in Bangkok. How do you feel coming back?
We've been excited to come back here—sorry that it has taken so long; it won't be that long next time, I hope. Last time here was just incredible, the festival and the fans were just amazing, even the people we meet at the airport. People here are just so welcoming and warm. So we're very excited to be back.
The thing about "Chasing Cars" is that it's taken on a life of its own—it means so much to so many people.
It's also been 13 years since you guys released "Chasing Cars;" do you still feel the same way performing it now as you did back then?
The thing about "Chasing Cars" is that it's taken on a life of its own—it means so much to so many people. Seeing the hype and reaction when we play it keeps it fresh and still have an emotional connection [to the song]. It's also one of those songs that you don't think you're ever gonna have, and it's certainly better to have it than not. We follow that song around the world, it allows us to travel outside the UK, to places like Thailand.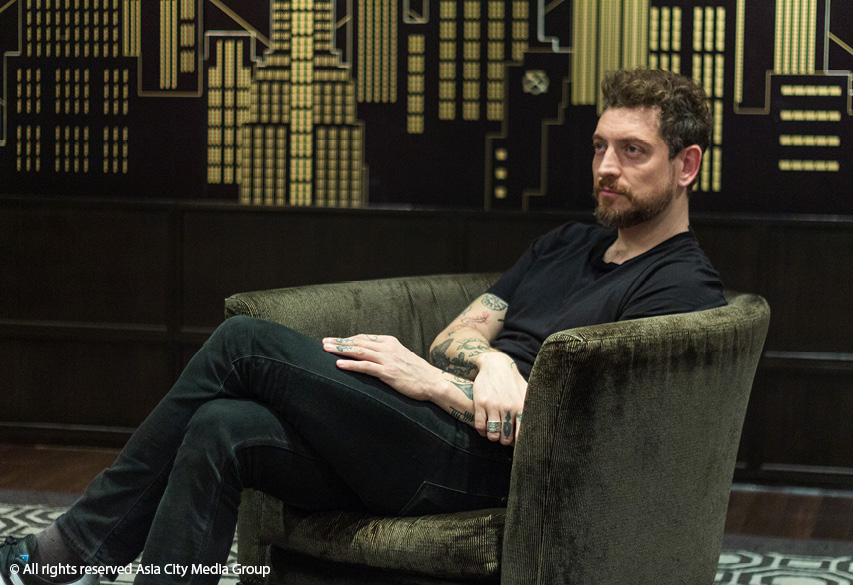 It's been 25 years since the band started; how has the experience been so far?
I've been in the band myself for eighteen years, so my whole life is with it—it has been an amazing ride. We've pretty much been through everything a band can go through—the good and the bad, and we're still going. To be going back in time is something not every band gets to do. Certainly I'm grateful for that. We've met amazing people, become friends with amazing musicians and artists. We've achieved so much, much more than I thought we might. Not that we're not ambitious!
Tell us your favorite lyrics from one of your songs
Lyrics are such a huge part of what we do. The way Gary writes lyrics that connect with people is one of our strongest points—he's absolutely brilliant. To pick a favorite is very, very hard. I'll go for the new record, "Heal Me." Every time we play that song, we see people connect with it in different ways.
What new bands are you listening to at the moment?
I'm listening to Noah Gundersen. Last year, we returned to Australia; there's an Australian band called Gang of Youths—we listened to them before we went on stage every night. We are obsessed with their records. Check them out they're fantastic.
Until recently, you hadn't released an album since 2011. How has this hiatus affected the band and what can fans expect for the future?
Gary has been open about what he was going through; it's hard, as we didn't intend to take that much time-off. We certainly needed a break. We'd been on the road for, pretty much, 12 years. People's health and mental health is something much more important than just trying to make a record. We can't do what we do if we're not physically and mentally able. We wanted to release the right record and be in the right place for it, which is what happened. In the next couple years, we'll have another album and hopefully back in Thailand with a full band. On this tour, there are a lot of countries we haven't been to before because we've such a long time off; we wanted to go to as many places as we could in this part of the world.