On Dec 17, LGBTQ reporter Chayanit "Milk" Itthipongmaetee of Coconuts Bangkok will be hosting a powerful exhibition to address social preconceptions about trans men and shed light on their paths to embrace their bodies at Thonglor's Angoon Garden.
Dubbed as "I'm in love with my body," this exhibition showcases seven trans men from diverse backgrounds to debunk myths that revolve around trans men.
"When you picture trans men's bodies, people usually assume that we all need to undergo all hormone therapy and surgery to attain it," says Milk, who spent weeks documenting them. "But the truth is, there are several shades to being trans men, and more often than not, we have different kinds of struggles learning to come to terms with our bodies. So I want to bring to light these stories through my exhibition."
The photo exhibition also features common struggles among trans men—including breast surgery scars, hormonal back acnes, and hair losses—and financial and cultural barriers. Check out some of their photos before heading to the exhibition
here
.
Angoon Garden. Thonglor Soi 3. Dec 17. 10am-6pm.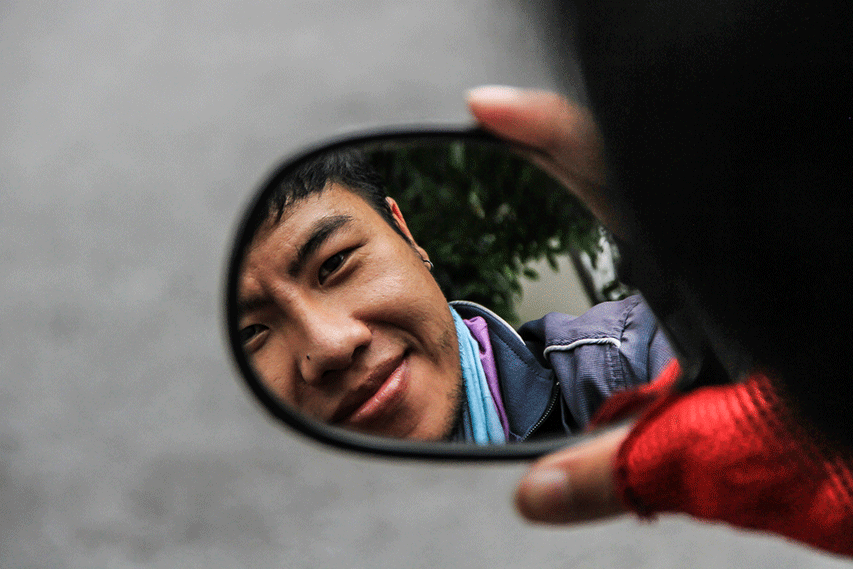 Thanadetch Jandee, a trans man who works as a Grab rider in Bangkok. Photo: Chayanit Itthipongmaetee / Coconuts Bangkok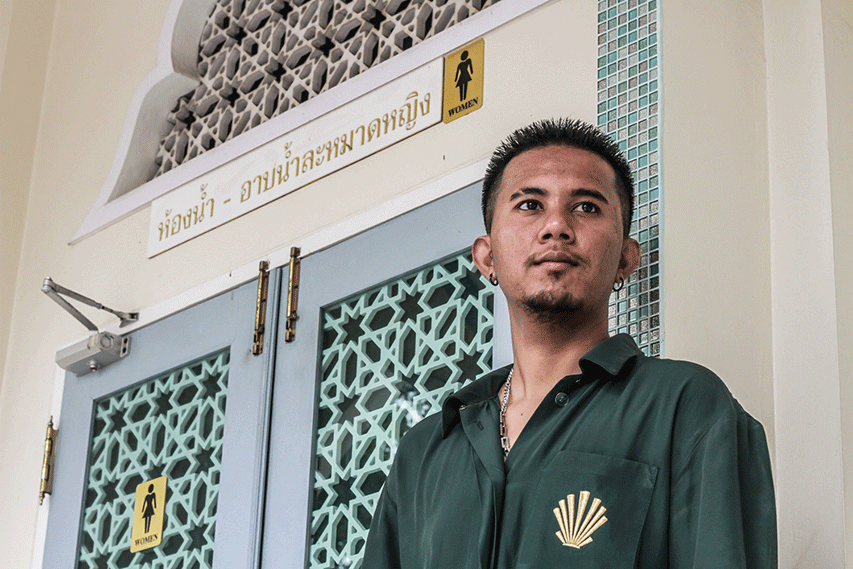 Phanpruksa Kongplan, a trans man who grows up in a Muslim family in southern part of Thailand. Photo: Chayanit Itthipongmaetee / Coconuts Bangkok
Naphat Krutthai, a trans man shows a scar on his chest after having a top surgery. Photo: Chayanit Itthipongmaetee