---
BONUS: You can listen to all the artists in our handy YouTube playlist:
---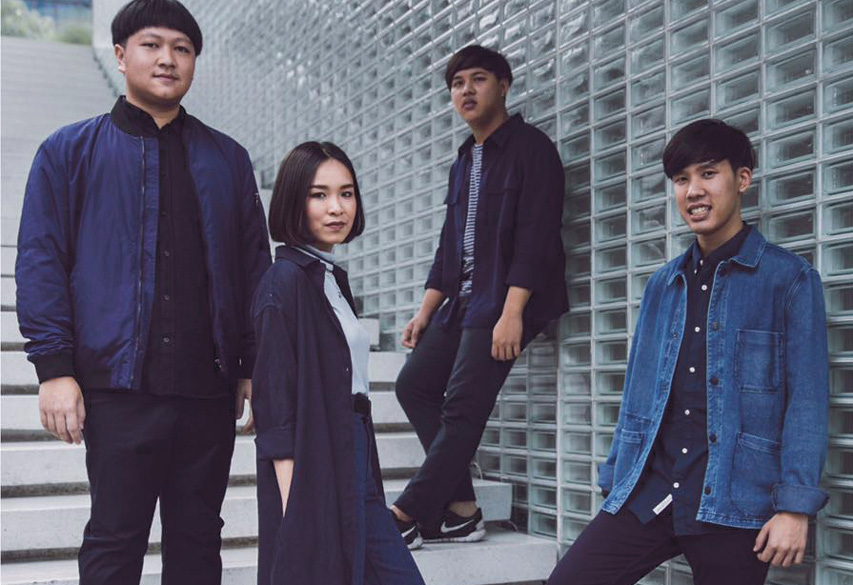 Telex Telexs
Label: Wayfer Records
This four-piece's recent single "Shibuya" took their craftsmanship to a whole new level, with a huge synth-driven sound that blows their dream-pop contemporaries out of the water. While their songs bear plenty of '80s touchstones (those synths, those booming drums), there's plenty of character and confidence to suggest Telex Telexs are a band to watch. Speaking of confidence, we're particularly taken with singer Sorrarat "Aom" Limpanopparat's powerful vocals. Their latest EP, Melt Your Popsicle, came out just last week.
Catch them next: Cat Expo, Wonderworld, Feb 4-5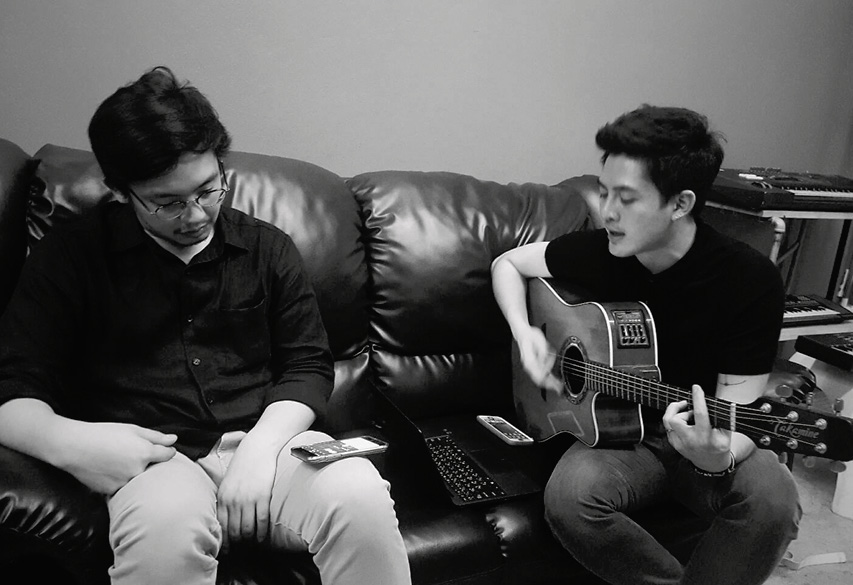 Henri Dunant
Label: Rats Records
Henri Dunant is the alias of a former contestant on The Voice Thailand. But don't let that deter you. Nattawut "Max" Jenmana's debut single "Nick of Time" sounds like nothing else on the local music scene, with its strong trip-hop feel and reverb-soaked vocals that remind us of Lana Del Rey, only more upbeat. The dark and driving track also showcases Max's impressive guitar playing, which we hope to hear more of on new single "Might Have Been," due to drop this month. We're also hearing there might be a full album coming up in 2017, too.
Catch him next: There are no live shows on the horizon, but expect some new recordings very soon.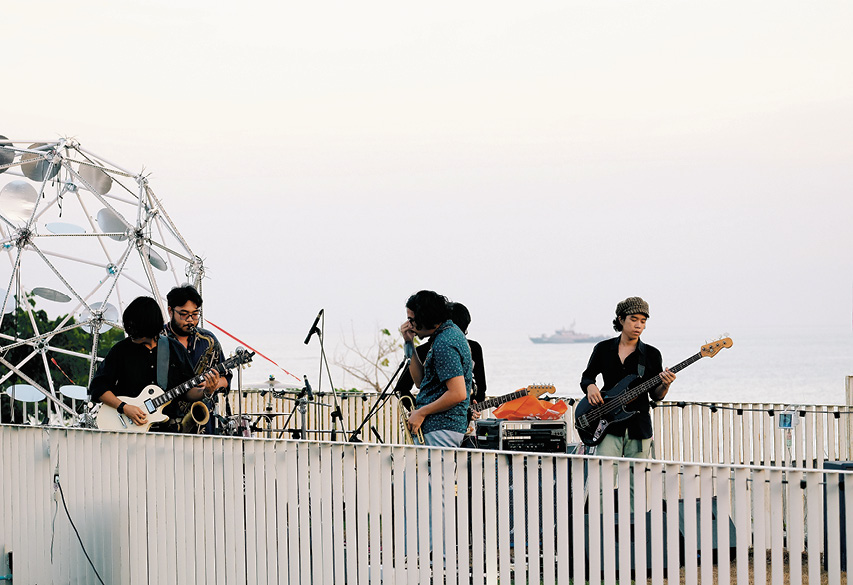 JindaJohn
Label: Independent
This instrumental five-piece is not your average dull and plodding Thai post-rock band. Aside from electric guitar, the band also incorporates instruments from trumpets and saxophones to sueng (a type of plucked fretted lute from Northern Thailand). Tracks like "After the Storm" and "Under the Witchcraft" have a wonderfully epic, psychedelic quality and keep you guessing with every twist and turn. They'll release their debut five-track EP at Cat Expo next month.
Catch them next: Studio Lam, Jan 18; Cat Expo, Wonderworld, Feb 4-5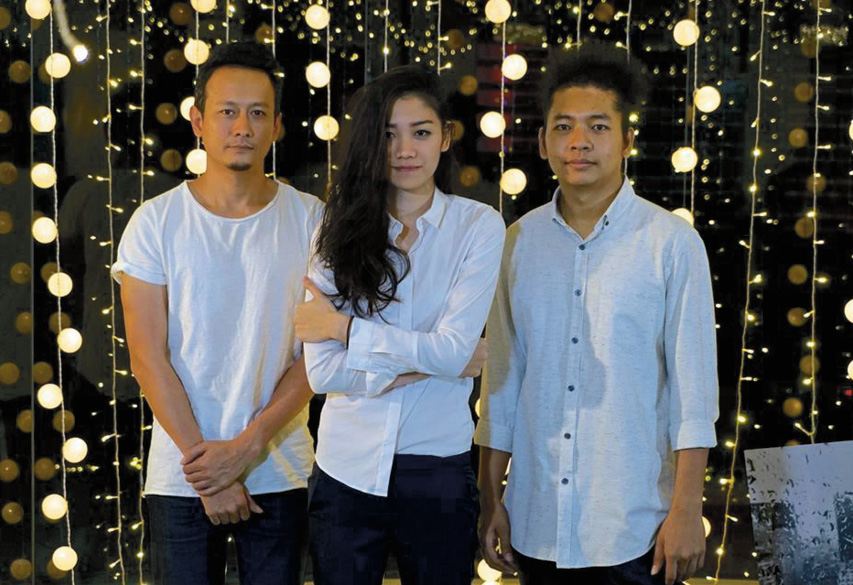 My Life as Ali Thomas
Label: Warner Music Thailand
The folk-rock band led by the very talented Kanyapark "Pie" Wuttara have been doing the rounds for a few years now, but their debut album, Paper, released late last year, was more than worth the wait. One listen to the polished lead single, "Cordelia," and it's clear this is not just another whimsical Thai pop band with one-dimensional lovelorn lyrics. While Pie's husky vocals and cryptic English lyrics take center stage, the album also really benefits from the powerful production of Danai Thongsinthusak, who is better known for his work with Thai heavy rock bands such as Retrospect, Sweet Mullet and Klear. Pie's vocals sound even lovelier live. Fingers crossed for world domination in 2017.
Catch them next: Cat Expo, Wonderworld, Feb 4-5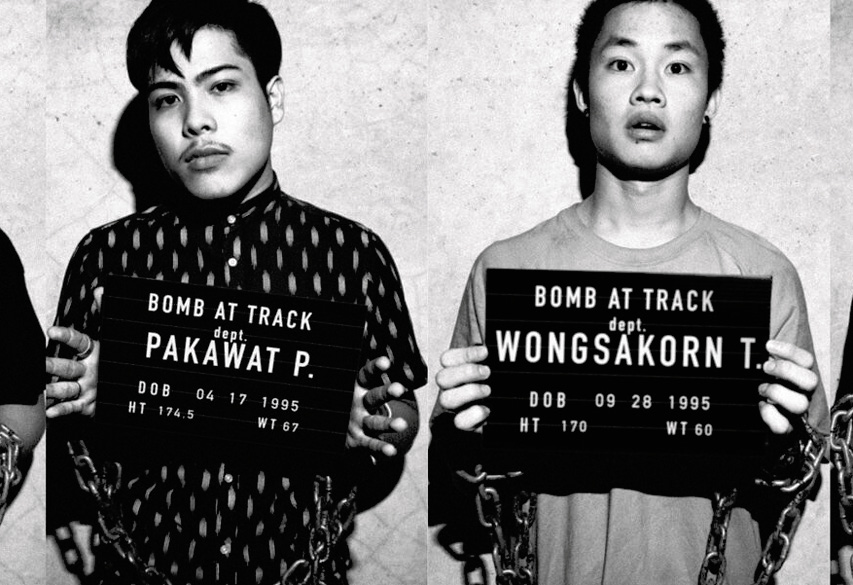 Bomb At Track
Label: Independent
You won't find BK writing about anything even vaguely resembling nu-metal very often, but we'll make an exception for this new band. With their politically-charged lyrics taking aim at Thailand's social and political problems, a decent comparison point might be Rage Against the Machine. They've only got two singles to their name so far, but both proved to be powerful anthems for 2016. Debut release "Umnat Charoen" (Powerful) sticks it to the rich and seemingly untouchable, while follow-up "Kattakorn Keyboard" (Trolls) questions the abusive side of anonymity on the internet. They'll release their debut EP at Cat Expo.
Catch them next: Kicks Fest, Soy Sauce Bar, Jan 28; Cat Expo, Wonderworld, Feb 4-5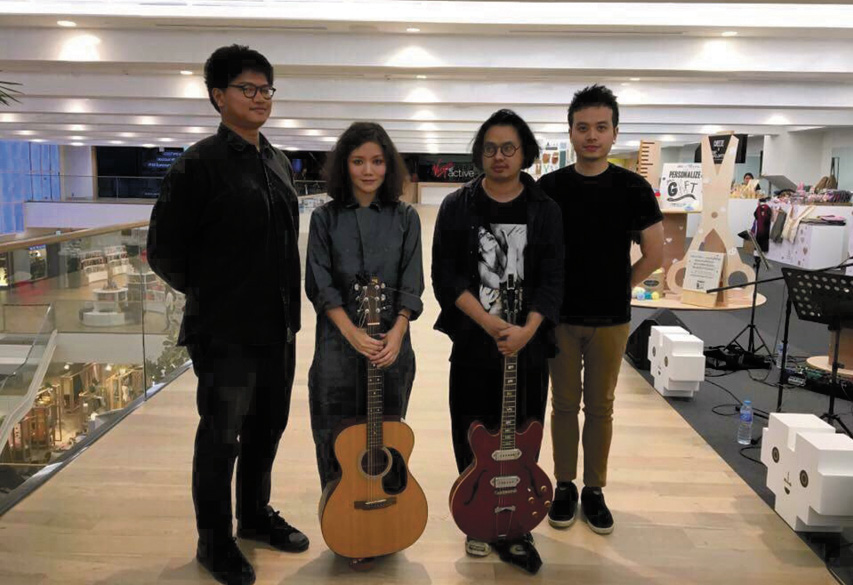 Sasi
Label: Independent
This four-piece is one of the more experimental bands on Bangkok's folk scene, which can feel a little one-paced at times. They come highly regarded—their 2016 debut album Bampola was recorded, mixed and mastered by Pok Stylish Nonsense, no less. Recent single "Day by Day" demonstrates their restless creativity, with dub-like flourishes complementing frontwoman Deun Chongmankhon's intriguingly off-kilter vocals.
Catch them next: They just played at Keep on the Grass Festival; next up is Cat Expo, Wonderworld, Feb 4-5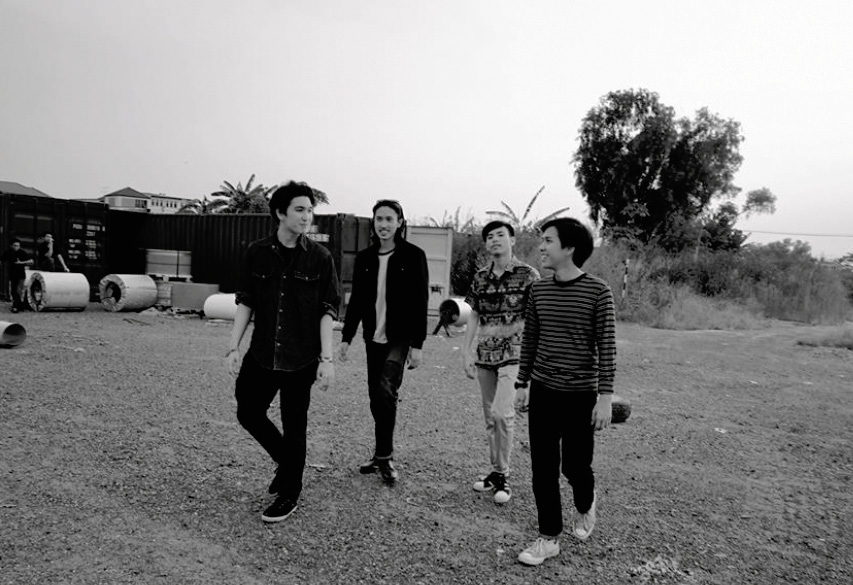 Penny Time
Label: Independent
Claiming influences from Jimi Hendrix to Fugazi, these indie-rockers have been plugging away on the Bangkok scene for a couple years now. However, 2017 looks likely to be their big breakthrough. Their last two singles—"Conversating" and "For Her"—have shot up Cat Radio's Cat 30 chart through a combination of driving guitars, heartfelt lyrics, deceptively simple melodies, and frontman Daniel Didyasarin's kooky star power. A debut EP is slated for later in 2017.
Catch them next: Brownstone, Jan 21; Live RCA, Jan 26, with De Flamingo, Blues Tape, Fwends and The Whitest Crow; Cat Expo, Feb 4-5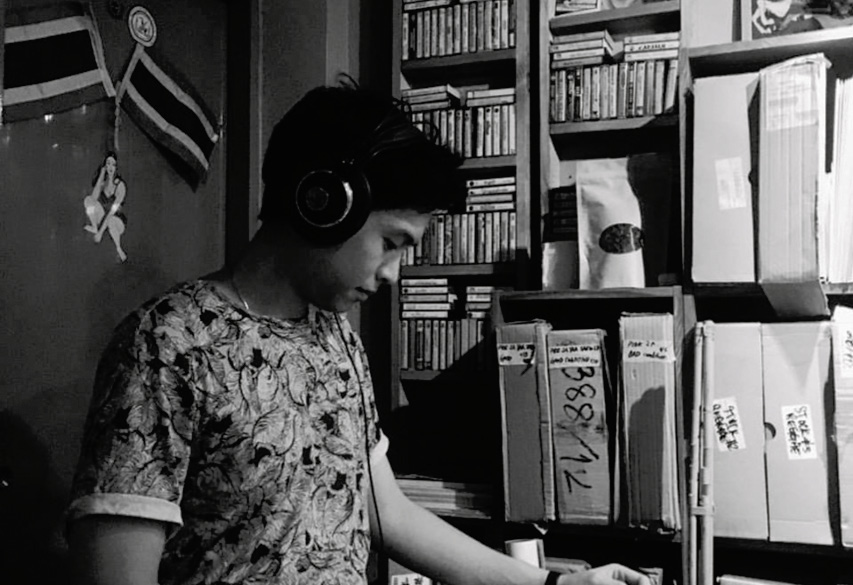 DOTT (Dogs On The Turns)
Label: Various, including Zoo Studio (Thailand), Shikki Mikki (Switzerland) and Crooked Spine (US)
Pakarapol Anantakritayathorn is not only an exciting DJ who plays at Bangkok's best nightclubs, he's also a super-talented producer. His recently released EP Second Side is five tracks that blend minimal and deep house with elements of acid jazz. What really stands out, though, are the slinky basslines, so it's perhaps no surprise to learn he started out as a bass player himself.
Catch him next: Dark Bar, Jan 28; and Glow, Jan 29
X0809
Label: Independent
This fashionable electro-pop duo (Note Panayanggool of The Star fame and Anya Muangkote) recently scored the plum support slot for American hip-hop producer Ryan Hemsworth's Bangkok show. That followed up a big 2016 which saw the release of debut single "-30" and slots at Japan's Solar Bundokan Festival and Hong Kong's Clockenflap Festival. So far there's been little recording substance to match all the style, but there's an EP in the works and, if their live show is anything to go by, expect it to be jam-packed with ambient synths, dance beats and pitch-shifted vocals.
Catch them next: Mystic Valley Festival, Nakhon Ratchasima, Feb 3-5
Sarayu
Label: Independent
Having grown up in the UK, Jay Sriyuksiri is now back home and bringing his outside influences to the Bangkok club scene. In London he performed at the likes of Fabric and Ministry of Sound, now he's a regular at Beam where his sets have been described as the "sound of the future" by fellow DJ Chote. His multi-layered house mixes are anything but one-dimensional. He's also one of the instigators of Collect/Save (
www.fb.com/collectsave
), a project aiming to grow Bangkok's local electronic music community through workshops and production masterclasses.
Catch him next: Beam, opening for German DJ duo Kaiser Souzai, Jan 21
Where to listen:
www.soundcloud.com/sarayudj
---
New Albums You Need to Hear
Phum Viphurit – Name TBA (released February)
This New Zealand-raised singer-songwriter made our list of artists to watch back in 2015. Still only 21, Phum is about to release his debut album of easy-listening folk. The nine tracks will include recent hit "The Art of Detaching One's Heart" featuring Jenny & The Scallywags, which provides an ironic look at the unavoidability of heartbreak. Of course, Phum's surprisingly powerful vocals remain front and center offering plenty of 1960s crooner vibes.
Catch him next: Cat Expo, Feb 4-5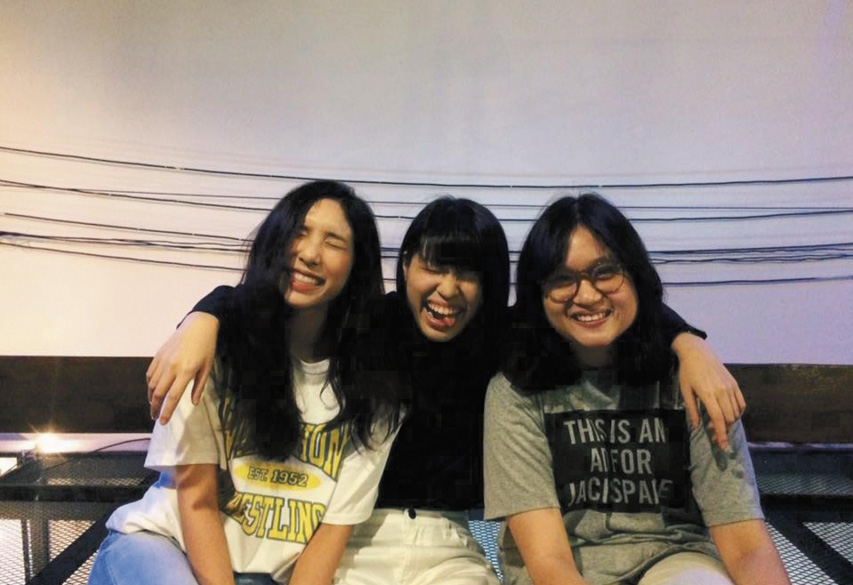 Jelly Rocket - Lucid Dream
Released just last week, the all-girl trio's long-awaited debut album is 10 tracks of catchy synth-pop, which the band describes as being like their diary. The oldest track included is "How Long," which is already three years old. Recent single "This is Real" sets the template, reviving '80s synth-pop in all its cheesy glory thanks to girly, loved-up lyrics, cooing vocals and searing synth lines.
Catch them next: Cat Expo, Feb 4-5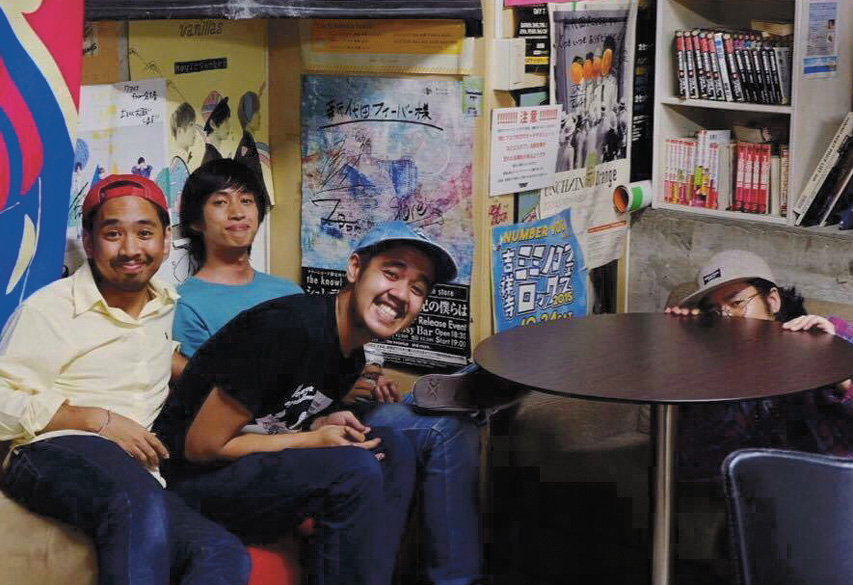 Hariguem Zaboy – Kart (released Feb 1)
Fresh from supporting Danish act Marching Church, the rocking four-piece follow up their 2014 debut Thick Mink with new album Kart on Panda Records. If first taste "Semi-Sec" is anything to go by, we can expect an even more ferocious blend of distorted guitars and obscured vocals. The album launch is on Feb 1. Welcome back.
Catch them next: Thonglor Art Space, Feb 1