Raimon Land Public Company Limited (RML), one of Thailand's leading developers of luxury real estate, emphasizes the success of their "The Lofts Series" by launching the latest luxury condominium, "The Lofts Ratchathewi". The project with a value of more than 3,600 million baht, under the concept "Experience The Extraordinary Space," is aimed to be the new landmark of upscale living in the heart of the city. Prices start from 6.2 million baht. The first pre-sale will be held during 7-8 September 2019 at VIE HOTEL BANGKOK.
"Regarding the success of the existing four projects under The Lofts Series, we recognize that luxury condominium market remains challenging," said Lionel Lee, CEO of Raimon Land. "The trend shows that the real demand that plays important roles in this market comes from those who hold quality and lavish living in high regard as well as long-term investors. Therefore, we launched our latest project, 'The Lofts Ratchathewi,' in The Lofts Series portfolio with a value of more than 3,600 million baht under the concept 'Experience The Extraordinary Space'. Located on Phyathai Road, a prime location in the core of Bangkok, near sources of jobs, urban lifestyle, schools, universities, hospitals and shopping complexes. The project is the connecting point of triple ultimate stations—BTS Ratchathewi (200 meters), BTS Phayathai (300 meters), and MRT Ratchathewi (50 meters)"
"The Lofts Ratchathewi is a luxury condominium reassured with quality and devoted details, from its strategic location, which is one of the best in Bangkok, surrounded with developed environment responding to the new generation of customers while supporting the extensive groups of employees in Siam, Phayathai, Victory Monument, Phaholyothin and Sukhumvit area who look for convenience, great living and lifestyle as well as the perfect balance of work and private life," he continued. "We firmly believe that we will drive the increase of demand and supply in the luxury condominium segment as the project is ideal for both actual living and investment. The starting price is at 6.2 million baht or average price per sqm. at 230,000 baht."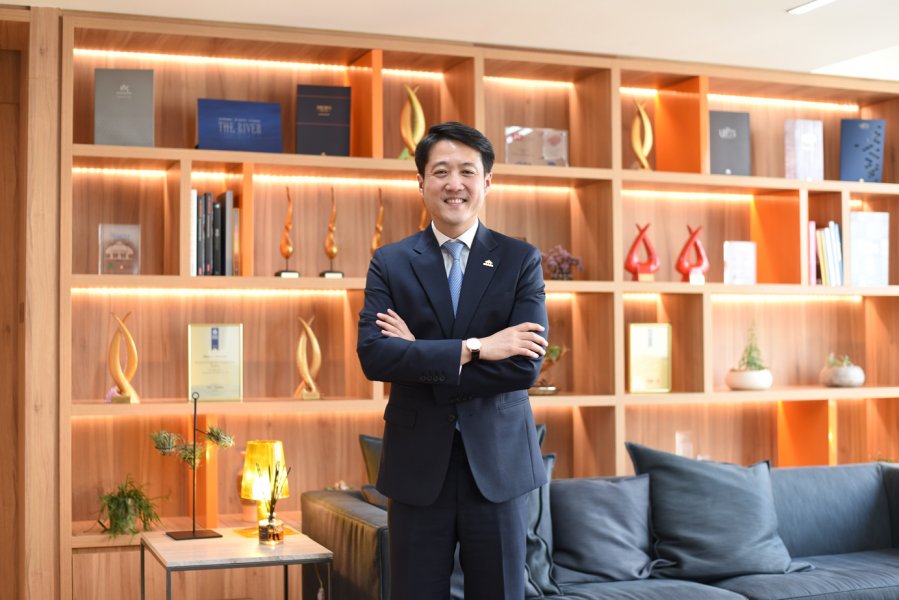 The Lofts Ratchathewi is the fifth in The Lofts Series portfolio that holds unique pride in being the trend leader in super-luxury loft condominiums with ultra-high ceilings ranging from 3 and 4.7 meters. Living density as well as privacy is kept low with a total of 273 units over 33 stories above 1-2-31.5 rai of land (2,526 square meters).
The project is scheduled to commence construction in the second quarter of 2020 and is expected to be completed in the first quarter of 2023. The rooms are available in 3 styles: Simplex, with approximately 3-meter high ceilings, Lofts with about 4.7-meter ultra-high ceilings and Dual Keys. Here, the Dual Keys innovation is being adopted for the first time in Thailand, ideal for residents such as families and co-workers who want to live or work together in a spacious area yet need privacy. In addition, the project provides ventilated comfort from floor-to-ceiling windows and the exclusively designed balcony for The Lofts Ratchathewi.
The considerably designed facilities include a large Pavilion with various functions for the new generation, such as study room and co-working space facing a landscape view. There is also a gym, male and female steam rooms, approximately 25-meter swimming pool with an in-pool jacuzzi, parking lot that supports 177 cars, 24-hour security system and Wi-Fi in the common area.
Mr. Lionel concluded that, "Being a long-time leading developer of luxury loft condominiums who never stops improving the quality of our projects, we are confident that our meticulous designs and details with high-quality materials as well as super luxury services for exquisite living and environment will be highly acknowledged by prospect residents and investors".
The Lofts Ratchathewi will be open for preview and reserve on 7-8 September 2019 at VIE HOTEL BANGKOK (BTS Ratchathewi).
Please see more information and register today at www.raimonland.com, www.facebook.com/raimonland/ or call 02-029-1888.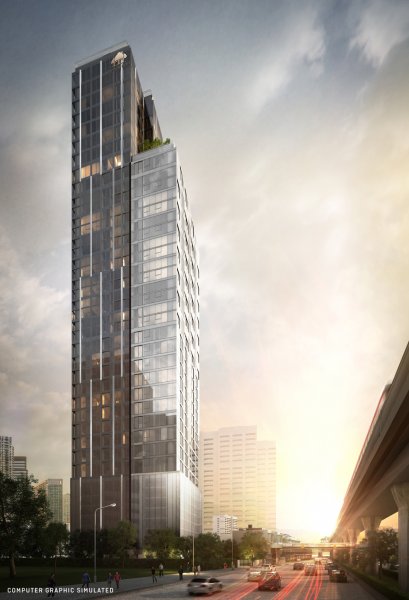 Sponsored by: