Forget those cramped spaces in Thonglor and find some quality time

Gallery Ver
Sathorn's contemporary art gallery comes in the form of a large, open space with airy high ceilings perfect for welcoming large-scale artwork. The gallery dedicates itself to exhibiting conceptual artwork by using the space to accommodate the needs of each project in whatever way possible, in an attempt to promote more experimental art in Bangkok.
Narathiwat Ratchanakarin Soi 22, 089-988-5890. Open Wed-Sun 12pm-6pm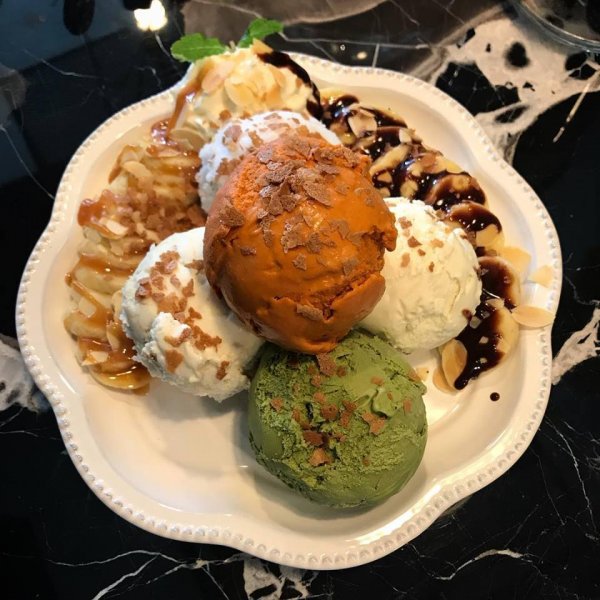 Credit: www.facebook.com/Gocoffeeandicecream
Go Coffee & Ice Cream
Nestled in the hidden soi of Rama 3, this tiny cafe whips up flavorful craft ice cream using only natural ingredients. Go Coffee started life as a publishing house before a graphic designer couple took the reins and transformed it into a vintage, Instagram-worthy cafe. On top of classics, like chocolate and vanilla, the playful flavors include kanom phing (Thai tapioca cookie) and yogurt jelly. A scoop starts at B40 while they also have a fresh-from-oven apple crumble (B120).
Rama 3 soi 11, 081-832-8199. Open daily 10am-7pm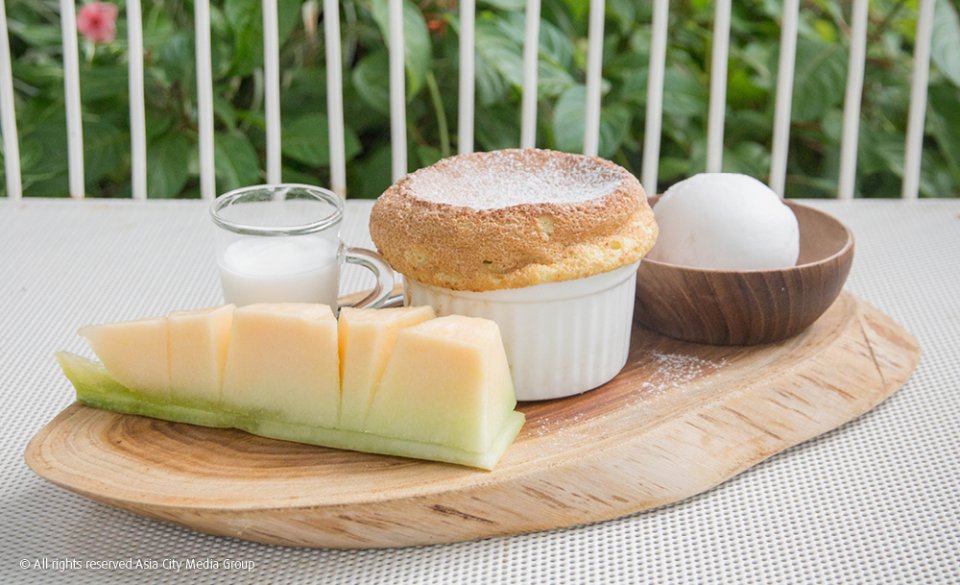 Souffle and Me
Chef Thanunya "Gai" Kaikaew is the only female chef from the Iron Chef Thailand TV show. Her specialization lies in sweets, so it's no surprise that desserts are the star here. The souffles are all made fresh (you watch the get whipped up in the open kitchen) and are consistently delicious. The chocolate souffle's (B260) molten center is like the fluffiest lava cake you've ever had. The Osaka cream souffle (B280, served with a floral honey ice cream that has unusual rosemary notes) is so rich it feels like a meal of its own, an equally decadent yet more delicate answer to After You's honey toast.
417 Narathiwas Soi 24, 02-674-0442. Open daily 11am-10pm
Credit: www.facebook.com/Kimukatsu.Th
Kimukatsu
This tonkatsu specialist takes your favorite golden cutlets to another level. In the same vein as its other outlets around the world, Kimukatsu serves high quality pork thinly sliced and stacked into 25 layers before slowly frying them to perfection. Apart from its classics, here you can enjoy six different flavors, namely black pepper, garlic, cheese, green onion, Japanese apricot and yuzu.
6/F, CentralPlaza Rama 3, 061-535-8666. Open daily 10am-10pm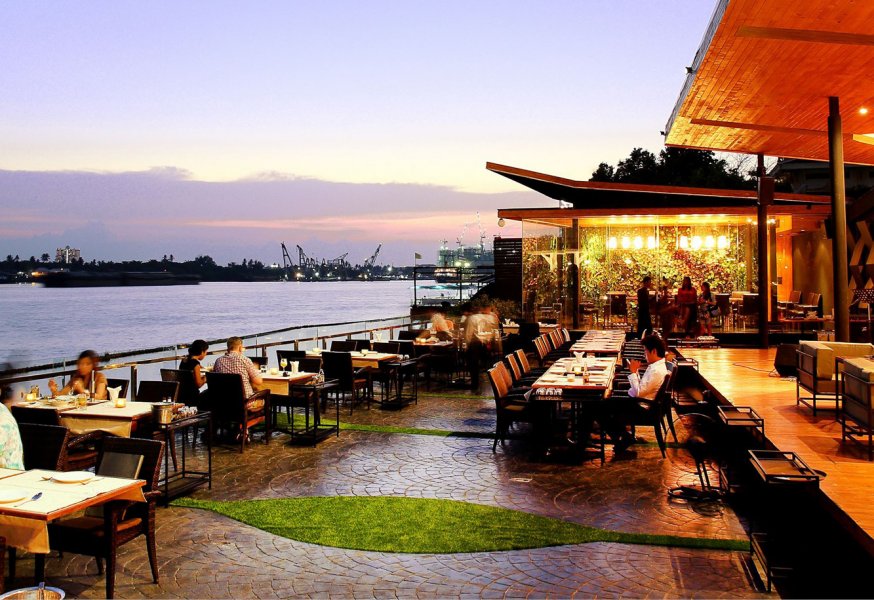 Credit: www.facebook.com/Buritara.riverfest
Buri Tara Riverside
Decorated in a classy black and red theme, Buri Tara boasts a mix of Balinese and Thai styles. The most popular cocktails here are the Buri Tara Sunset and Falling in Love (B180 each). There is also, of course, a charming and quiet atmosphere created by the nearby river, surrounding trees and live bands playing soft jazz and acoustic music.
762/2 Rama 3 Rd., 02-682-9457-9. Open daily 5pm-midnight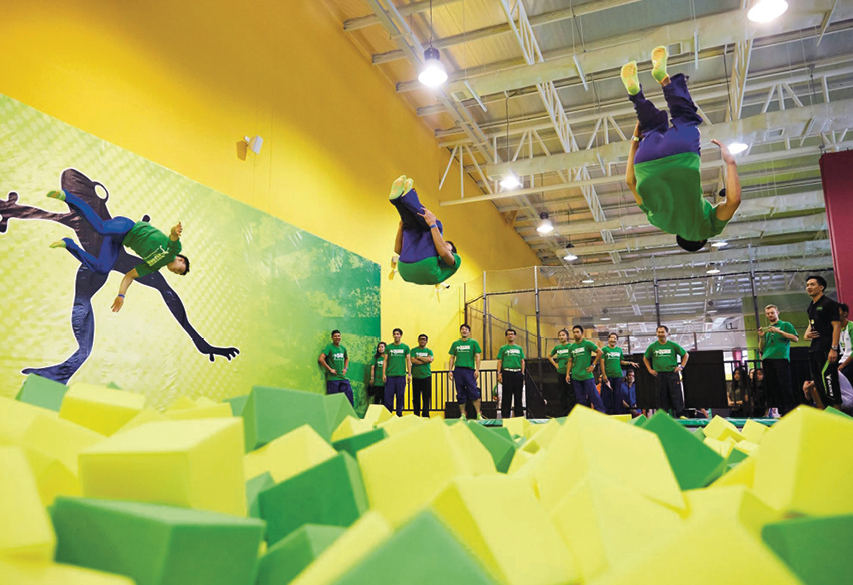 Rockin' Jump
Taking a healthy route doesn't always mean you have to live your life as a hermit; here in Rockin' Jump studio, you can sculpt your legs and have fun with a group of friends at the same time. Instead of aimlessly running on a machine, pretend you are a world-renowned gymnast as you perform (or fail) somersaults on its massive trampoline. Prices start at B290 for 60 minutes and B350 for 120.
428 Ratchadapisek Rama 3 Rd., 02-212-0222. Open Mon-Fri 2pm-8pm, Sat-Sun 10am-8pm
Thinkspace by B2S
Forget those Japanese bookstores, Think Space by B2S is a bookworm's dream—a creative space that takes your love of books and stationery to extreme levels. It's much more massive than your typical B2S branch and features a wider product selection to boot. There's lots of space here, so feel free to read and browse at your own pace through the selection of stationery items and cool gadgets. There's also going to be various workshops from time to time, so check their FB page for updates.
6/F, CentralPlaza Rama 3. Open daily 10am-10pm
---
Mix nature and urban living at the new-look CentralPlaza Rama 3
After its extensive renovation, CentralPlaza Rama 3 has transformed its sea of dull grey boxes into a lush green wilderness. Visually, the space sports a more soothing green color palette, with hanging ferns and a ceiling covered in plants (that kind of feels like an upside down garden) to create an enclosed forest vibe designed with family and community events in mind. The renovated mall also takes shopping experiences to another level. The space is replete with desks, wood chairs and electric chargers abound, allowing you to shop to your heart's delight without worrying about battery life. Just as relaxing is the food patio, which offers wallet-friendly dishes in a breezy outdoor setting. Couple that with some of the city's leading restaurants and cafes and CentralPlaza Rama 3 becomes one of Bangkok's perfect dining destinations.
Facebook: fb.com/CentralPlazaRama3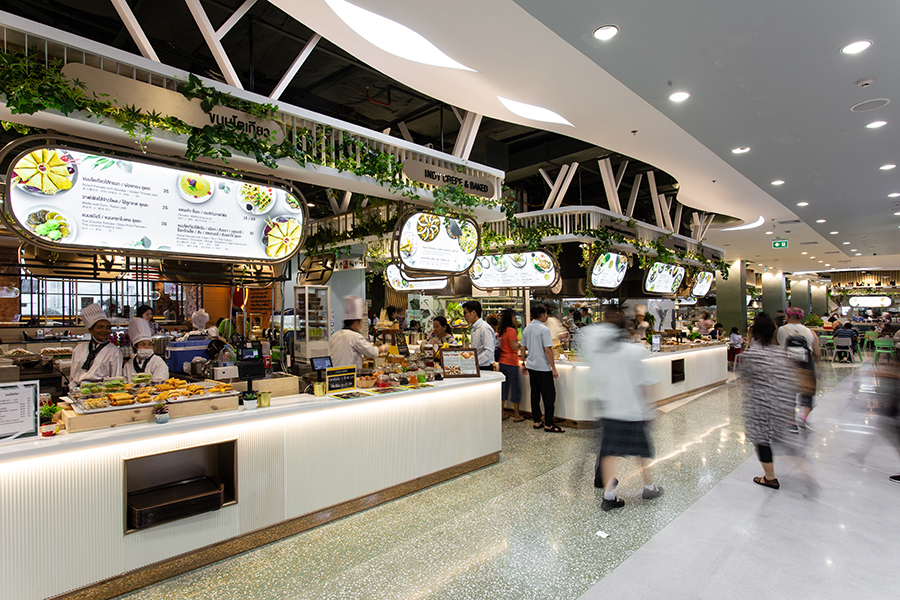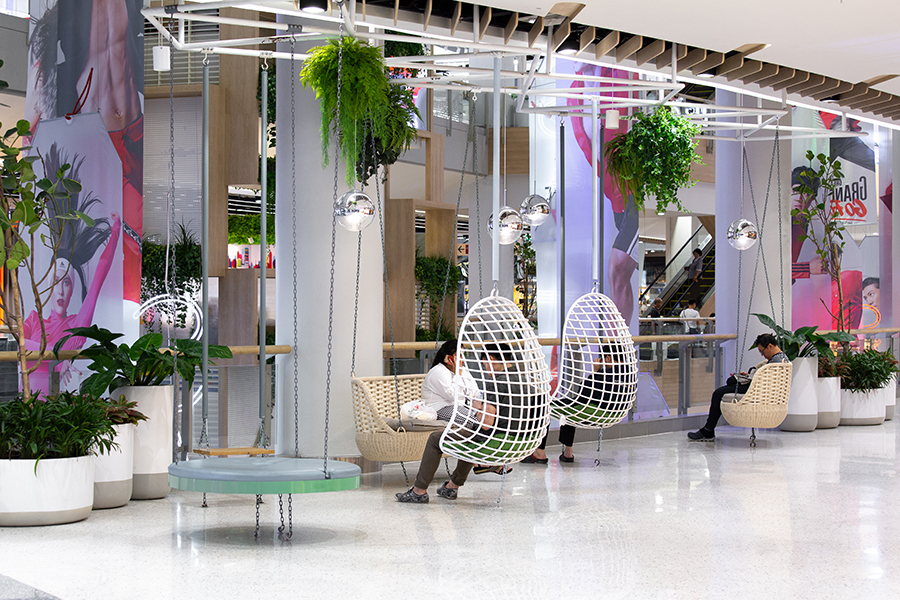 Sponsored by: