Few countries in Asia get down with the holiday spirit better than Thailand (don't lie, your office already has a Christmas tree up somewhere). This is also the time when you can start to lovingly decorate your home with all of those ornaments and items that make the holiday season feel so warm and cozy. There is no snow outside, but here are some ways to help bring some of that Christmas cheer to your Bangkok condo (or house, you wealthy family, you) this holiday season.
The perfect table setting
The most important part of the holiday season isn't presents, it's eating lots of food. Obviously, you don't need anything but food and family to make a holiday dinner special, but a few tweaks (a matching china set here, elegant tablecloth there) can help to make things a little more festive and comfy. It's surprisingly easy to transform your table setting with a few easy tweaks. Using a placemat (see the blue Ceylan placemat from Habitat) is a simple and easy way to uplift your table setting. They are inexpensive and add a much-needed splash of color. Another tip would be to buy some dinnerware that goes heavy on the white because it acts as a sort of canvas for the food that you've spent hours making (or minutes ordering, no judgment).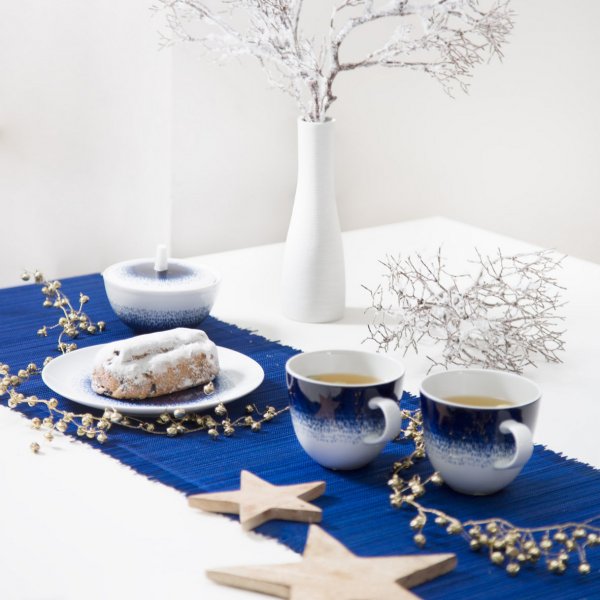 Candles
There are not many better ways to add some extra evening ambiance to your room than some candles. They add natural light to your room in a very controllable way (other than opening the blinds or setting your sofa on fire), and they fit the mood and tone of the holiday season perfectly. We don't recommend lighting candles without some kind of container, unless you enjoy a big waxy mess all over your table. The Klass candle holder made of marble and golden metal adds that bit of "fine-dining" feel to your table setting or living room. There is nothing like a full dining table with a line of elegant candles peppered down the center.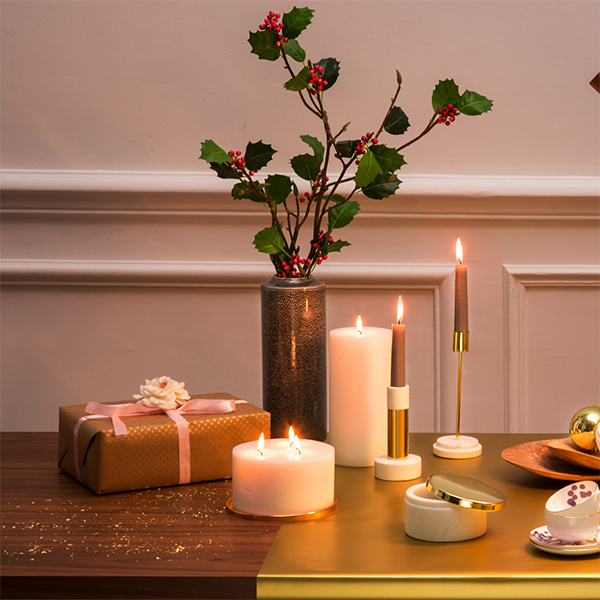 Booze glasses
Specifically, the kinds that have stems because you will be drinking above-average levels of wine, Champagne or, hell, put a beer in there too. Stemmed glasses are more versatile than most folks give them credit for. They are good for wines, sparkling wines, beers, mocktails, and even water. They also have the benefit of looking oh-so-sophisticated compared to your Star Trek coffee mug. If you want to kick things up a notch, go with the Sandrine collection from Habitat, replete with wine glasses, Champagne flutes and water tumblers.
Christmas lights
The ultimate Christmas decoration doesn't have to only be used on the tree. These wire-linked lights work great as ambiance-setters when strewed over the dining table, living room, or even over bookshelves and other decor. Another common approach is to lay them down across the dinner table like flower petals at a wedding. Habitat has a bunch of different options here, you can go for the Betsy LED later garlands if you need something a bit larger and non-traditional to hang around the house, or the Millennium LED Christmas lights if you still need to wrap the tree or set the table in a way that makes you look more creative than you (we) are.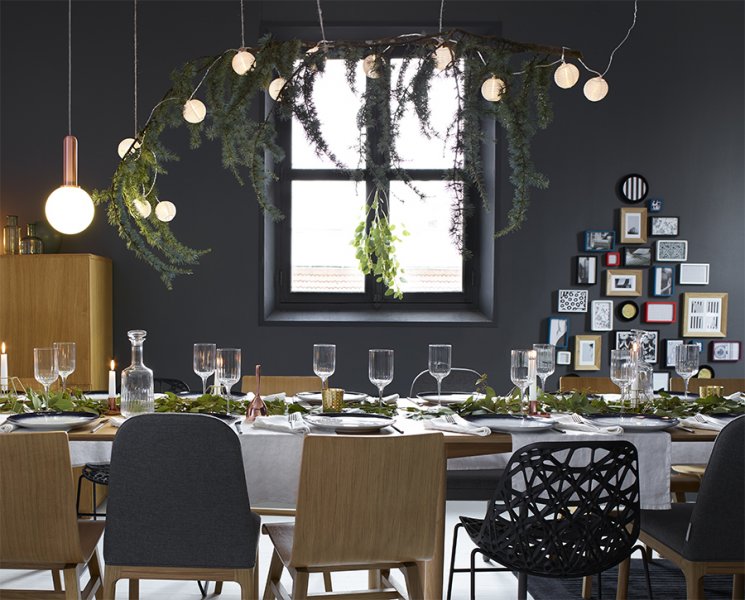 Sponsored by: