This neighborhood's hard to beat (sorry, Ari)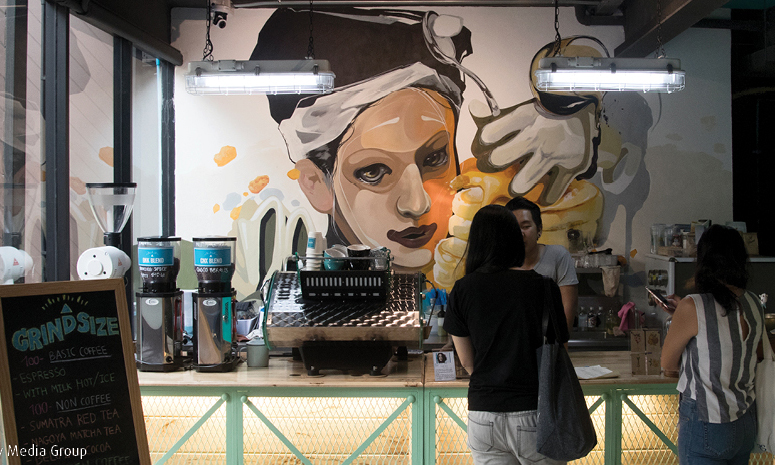 01 Become a coffee connoiseur
For the coffee purists, nothing beats the soothing aroma of freshly-roasted beans. At Sukhumvit Soi 39's Grind Size, the palette of turquoise offers colorful relief from the stock coffee-shop look of concrete on wood, while the coffee bar highlights two blends from local micro-roasters in Bangkok and Chiang Mai (also available to purchase and grind at home), along with rotating filter coffee, cold brew coffee and tea. Grab yourself the coffee-and-croissant deal on weekday mornings (7-9am), or drop by for brunch for a plate of bacon and eggs over French toast.
Sukhumvit Soi 39, 091-774-3653. Open daily 9am-6pm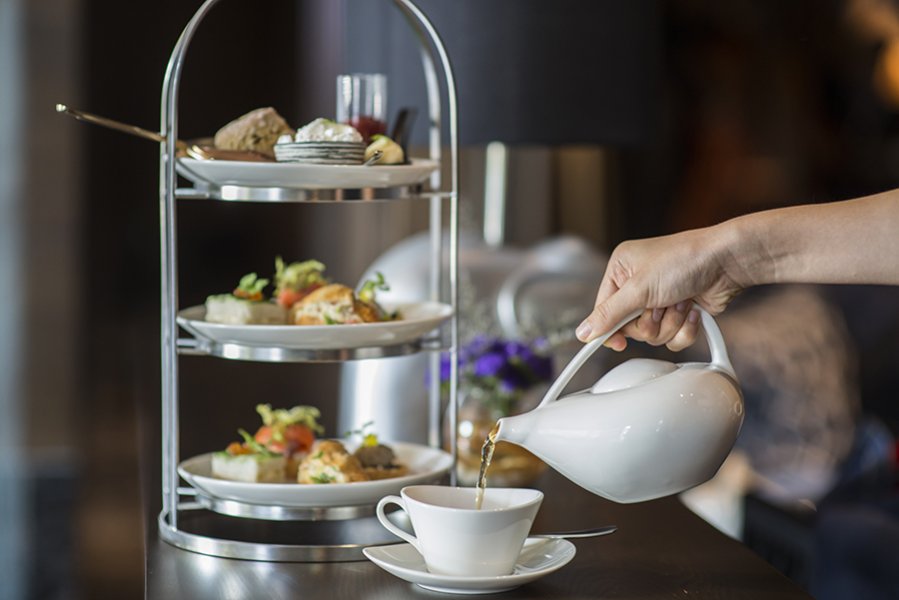 02 Partake in afternoon tea at a five-star hotel
While it's true that Bangkok is crammed full of great tea houses, not too many of them incorporate molecular gastronomy into their desserts. Situated inside the boutique five-star hotel 137 Pillar Suites Hotel, Bangkok Trading Post offers you a chance to sample the afternoon tea of your dreams in a mature setting of soaring glass walls, cool marble tables and herringbone floors. To-die-for sweets include the chocolate mousse, whose intense bittersweet cacao and creamy texture of white chocolate harmonize with a fresh tang of raspberries, and the Pink Lady, an Earl Grey-tea-perfumed puff pastry apple and citrusy lemon squash cake. Available daily from 2-5:30pm, the afternoon tea is B1,370 per person.
59/1 Sukhumvit Soi 39, 02-079-7000. Open daily 2-5:30pm



03 Dine with hi-sos
Since opening back in 2016, this popular Sukhumvit eatery has been crowded with young, wealthy diners—demonstrated by rows of BMWs lining the parking lot. In a nutshell, Cocotte is a deluxe rotisserie, specializing in roast chicken, steaks, and one of the best cheese and cold cut platters in town. To quell your hunger pangs, the 1.4kg Australian wagyu tomahawk (B3,980) makes the perfect prelude to a satisfyingly creamy tiramisu (B290).
G/F, 39 Boulevard, Sukhumvit Soi 39, 092-664-6777. Open daily 10:30am-1:30pm; Sun-Thu 5-9:30pm; Fri-Sat 4-10pm



04 Release your inner art critic
Tucked in the depths of Sukhumvit Soi 39 is Subhashok The Arts Centre (S.A.C.)—a striking contemporary gallery where local and international artists are given a chance to shine. The lofty exhibition space spans two vast floors, all encased in bare cement slabs, cut down the middle with a large glass window. Previous exhibitions have ranged from the politically charged nudes of Manit Sriwanichpoom to the gender-bending societal satires of Michael Shaowanasai. The current exhibition, Typeface, sees Thanathorn Supakijjumnong take inspiration from her family's typewriting school which was forced to shut down due to the emergence of digital publishing, for a series of artworks developed from printed word on Awagami paper.
160/3 Sukhumvit Soi 39, 02-662-0299. Open Tue-Sun 10am-6pm; Sat-Sun 11am-6:30pm
05 Live the high-life in a distinctive condominium
With its classic Italian interiors inspired by one of Italy's greatest architects, Andrea Palladio, blended with modernist clean lines, Diplomat 39's design aims for an eye-catching and elegant look that won't go out of style. The precise attention to detail continues with rich earthy tones, pops of rose gold and touches of contemporary art that imbue the space with an upscale yet cozy ambience. From the decorative limestone border at the front of the condominium to a hand-blown chandelier that greets you in the lobby, the design scheme gives plenty of exuberant nods to 18th-Century rococo style. Located amid the vibrant cultural hub of Sukhumvit Soi 39, this condominium offers easy access to hideaways and hangout spots for people of all ages.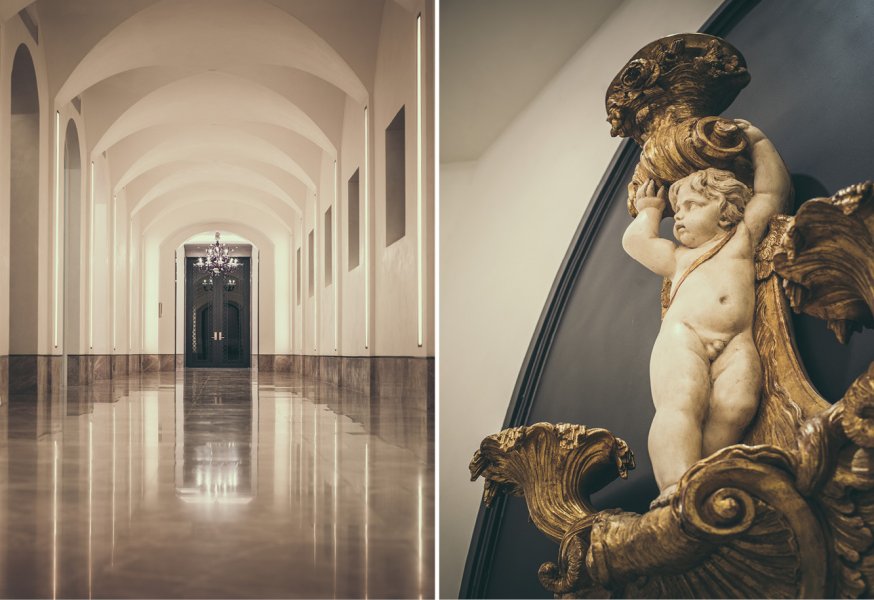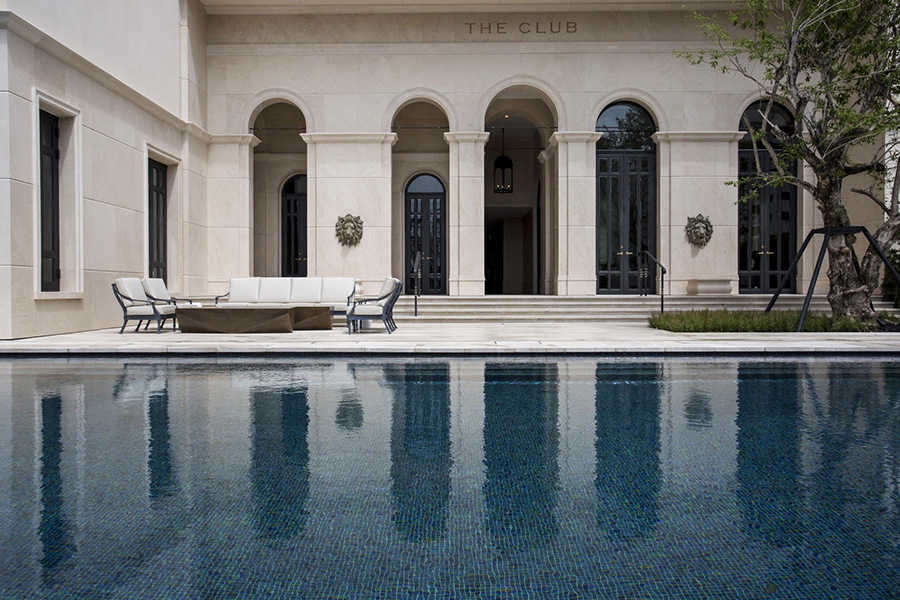 Sponsored by: