Holmes
MORNING
Get the day started off right by indulging in comfort food from Holmes (69/30 Phayathai Rd., 099-169-4996), a chic multi-story cafe that draws its inspiration from the infamous mysteries of Britain's fictional detective Sherlock Holmes. Some recommended dishes include the creamy carbonara topped with a runny egg (B290) or the full English breakfast served in a castiron pan. If you want something a little more hidden, go to Di Cafe (486/151 Petchaburi Soi 16, 099-261-2261), a warm spot situated right by the Monomer Hostel with coffee made from locally roasted beans. Other options include the minimalist Lazy Mary (386/57 Soi Phaya Nak, 095-661-8272) and local favorite Casa Lapin x Ratchathewi (304/5 Phayathai Rd.).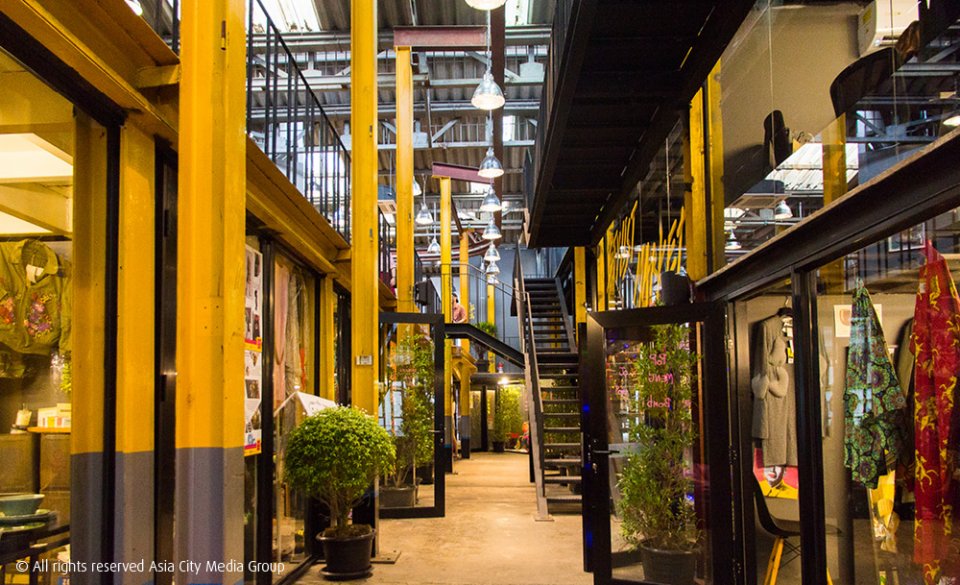 Yelo House
AFTERNOON
Ignite your inner artist by visiting Yelo House (20/2 Soi Kasemsan 1, 098-469-5924)—an art gallery slash co-working space that hosts a rotating slate of art and design events. Situated near Siam Discovery, BACC (939 Rama 1 Rd., 02-214-6630) is another location for art lovers to enjoy contemporary art exhibitions and hard-to-find, limited edition books from both local and international publishings at Hardcover bookstore on 4/F. If you love photography, there is Xanap Filmlap (2/F Lido Connect, 02-001-4636) which offers film developing and scanning services for both color and black-and-white film, as well as selling film cameras, film rolls and other photography-related gadgets. Then stroll down to Rompboy (2/F Lido Connect) for killer sneakers and stylish clothes.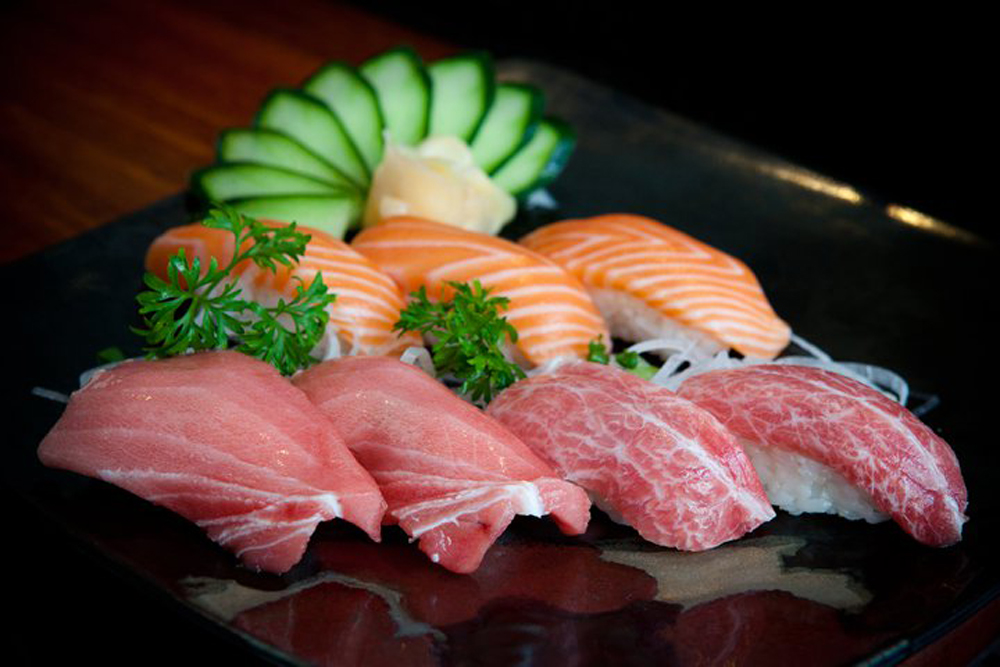 Sushi Masa
EVENING
After exploring the artistic side of the neighborhood, take a break to enjoy premium Japanese sushi at Yellow Tail Sushi Bar ( 3-4/F VIE Hotel Bangkok, Phaya Thai Rd., 02-309-3939) where serves you sashimi that sees thick slides of seafood flown in from Japan three times a week. For a budget option, go to Sushi Masa (Siam Sawana Hotel, 083-701-7627) which features high quality sushi at a reasonable price. You can also opt for comfort food at The Fork Eatery (365/9 Soi Phaya Nak, 086-842-4426) where presides over dishes like wagyu beef pad kaprao with onsen egg to Aussie lamington.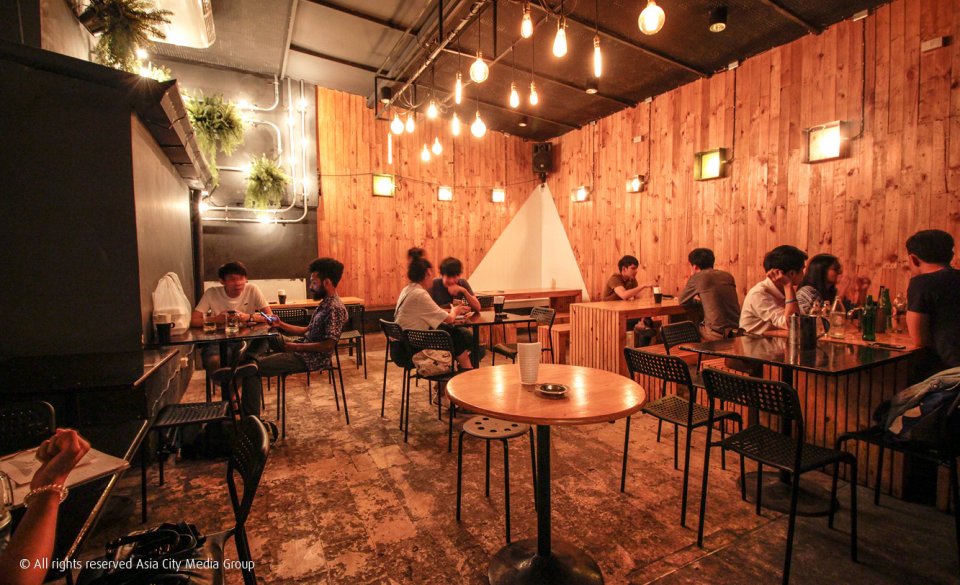 Loyshy
LATE NIGHT
Located nearby Sushi Masa is Loyshy (744/2 Soi Phaya Nak, 090-970-6439)—a bar whose famous for rotating music events that feature some of the best artists in town, or just cross the street and you'll find Feat Lab (Coco Walk, Phayathai Rd., 02-611-0070) where presides over American cuisines and a selection of craft beers. Another cool place is Clockwork (Coco Walk, Phayathai Rd., 085-665-6514) with draft beers and various bottled craft beers.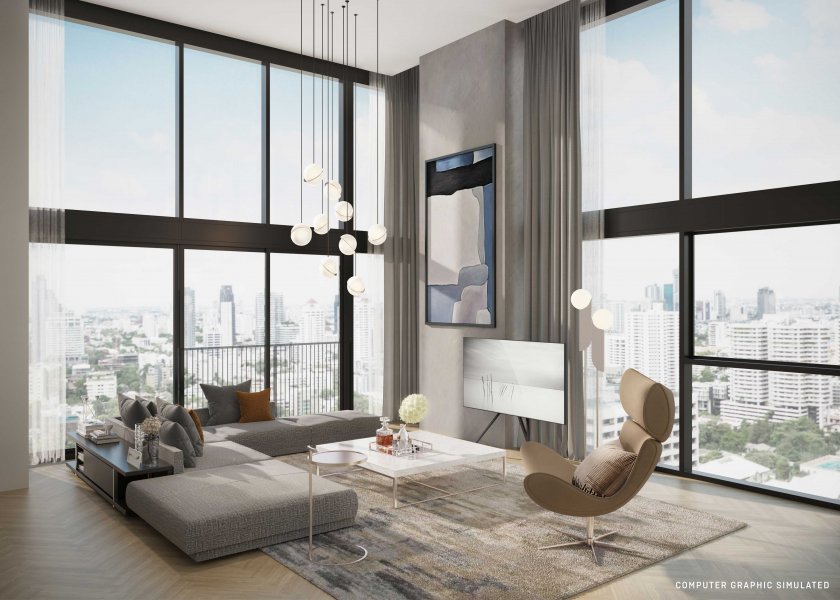 STAY
With all these cool places to hang out and to dine, there is The Lofts Ratchathewi—a luxury condo from successful real estate developer Raimon Land that will prove Ratchathewi is one of the coziest neighborhoods in Bangkok. The residence has tons of dedicated facilities, such as themed garden spaces, 25-meter swimming pool, Jacuzzi, study room and co-working space with a garden view, a gym with functional training equipment and steam rooms, a parking lot that supports 177 cars, and a 3-story shophouse with jacuzzi, lounge, and mini theatre.
There are three types of rooms to choose from: the Simplex with 3-meter high ceilings; the Simplex with an optional layout; and the Loft with 4.7-meter ultra-high ceilings and Dual Keys—an innovation that is perfect for families who want to live or work together in a spacious area yet need privacy.
Sponsored by: