When Kanittha "Tan" Sakulthong, 44, was young, her childhood was largely confined in the kitchen where her grandmother taught her to hold a knife and take on the family's traditional craft. Those years of forced training would come in handy when she and her husband decided to open Baan Sakul Thong, a restaurant in the Kudeejeen community that highlights their families' two-century-old recipes. We talked with her about the history of the craft and her hope to enrich the community with her food.
What did you do before opening the restaurant?
My husband and I used to work in an office. He was a bank officer while I worked as a secretary. After working for seven years, we had an idea to open a business together. "Why don't we start a restaurant that makes people think of us when they want to eat something?" That was what we thought at the time. At first, we thought that we might open our restaurant in a mall. While discussing the matter, my husband's grandmother walked in and served us some of her traditional Portuguese dishes. This gave us an idea of opening a restaurant that can cherish the culture we have in our community.
Where do your recipes come from?
Our samrab (set menu) combines both of our families' recipes. During the reign of King Rama V, my great grandparents Vicharnthanakorn Smitinand and Chiedbua Didsayavanich served the Royal Court as culinary and confectionery chefs. My husband's family, meanwhile, descended from the early settlers of Kudeejeen. This means the dishes we serve at Baan Sakul Thong are steeped in over 250 years of history, and we still follow almost the same level of authenticity as when they were made in the past—though we have adjusted the level of sweetness since some dishes might be too sweet for modern tastes.
What do you like most about the work you do now?
To me, it's when you see the food you make land on the table. Spending a lot of time in the kitchen may make you all sweaty [laughs], but it gives you a sense of accomplishment when you see the final product. Before all this, I used to work alone. Now younger people are more enthusiastic to learn about our [Thai-Portuguese] cuisine. I can't help but smile when I show them the ropes.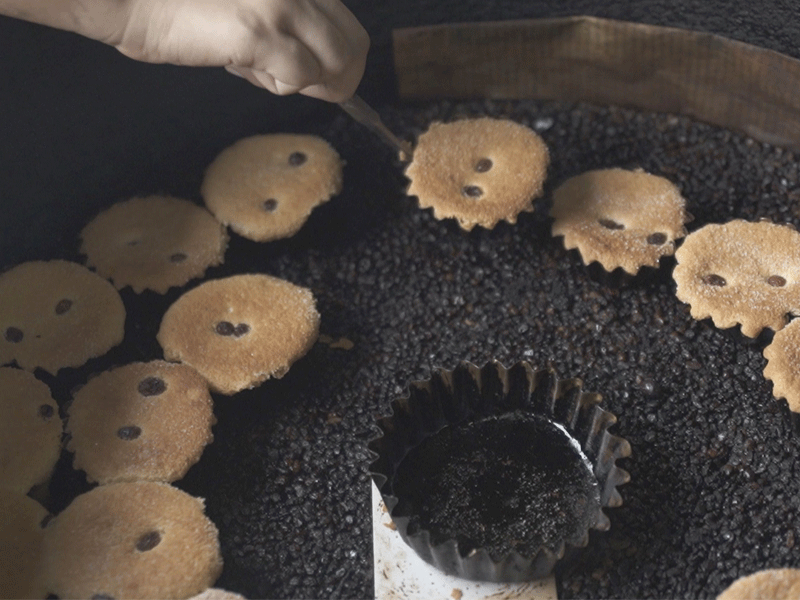 How do you think your food can help your community?
Food can really tell you a lot about people's identity. In the past, people didn't know much about our community except for the famous khanom farang Kudeejeen (Portuguese- inspired cakes). I was one of those people. Before marrying into the Sakulthong family, I had never heard of dishes like jeep tua nok (bird-shaped Thai dimsum) or tom mafaad (Portuguese vegetable stew). These dishes may not be unfamiliar to Kudeejeen residents, but to many outsiders, they're often new and exciting. Since we opened our restaurant, more people are eager to learn about our community. These visitors flock to sample our dishes and, in turn, help strengthen our community. For years, I have seen many new shops emerge, and that's a good sign.
With all the development happening nearby, do you feel worried that urban development will affect the community?
Personally, I don't think we have to worry about this. You may see new condominiums going up all over the place, but our community will thrive—be it another 10 or 100 years. Ever since our ancestors inherited the land [from a treaty between King Taksin and Portuguese settlers], people have passed on their passion and love for the community down the generations. Sure, many people here may move to condominiums for the sake of convenience, but eventually, they will want to come back. As long as people stick together, our community will only get stronger and attract more crowds who wish to learn about our ways of life.