To celebrate the 36th anniversary of Chulalongkorn University's Faculty of Fine and Applied Arts, the university has launched Chula Art Town, a public street art and graffiti project to light up the walls of Siam Square, Suan Luang and Sam Yan neighborhoods.
Chula Art Town is created as a part of the CUART4C project under Chulalongkorn University's Faculty of Fine and Applied Arts (FAA), Property Management of Chulalongkorn University (PMCU), Urai Phanich Co. Ltd. and graffiti community, ATM Spray. Its goal is to enhance urban communities and public spaces around Chula for passersby to enjoy and appreciate art.
The project will gather over 50 Thai and international street artists, as well as a group of Chula students and professors to create a total of 39 artworks, which will be spread across the three neighborhoods. According to the university, visitors can expect to find 12 artworks in the Suan Luang-Sam Yan area, 15 at Siam Square and around the university's Faculty of Dentistry, and 12 at Lido Connect.
Through Chula Art Town, the university also hopes to give opportunities for skilled artists to have more space to showcase their talents, as well as helping to brighten up Bangkok. Word has it that the duration of each art piece will depend on the location, with more graffiti and murals expected to pop up in the future.
The project also plans to conduct a street art video contest for budding filmmakers and vloggers between Sep-Oct.
Here's a look at the wonderfully striking art pieces and where to check them out: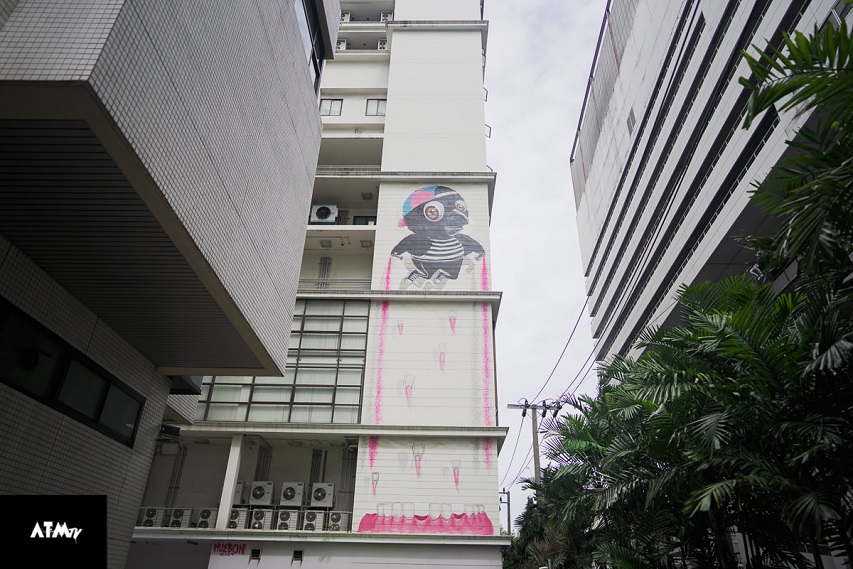 By Mue Bon. Chulalongkorn University's Faculty of Dentistry building.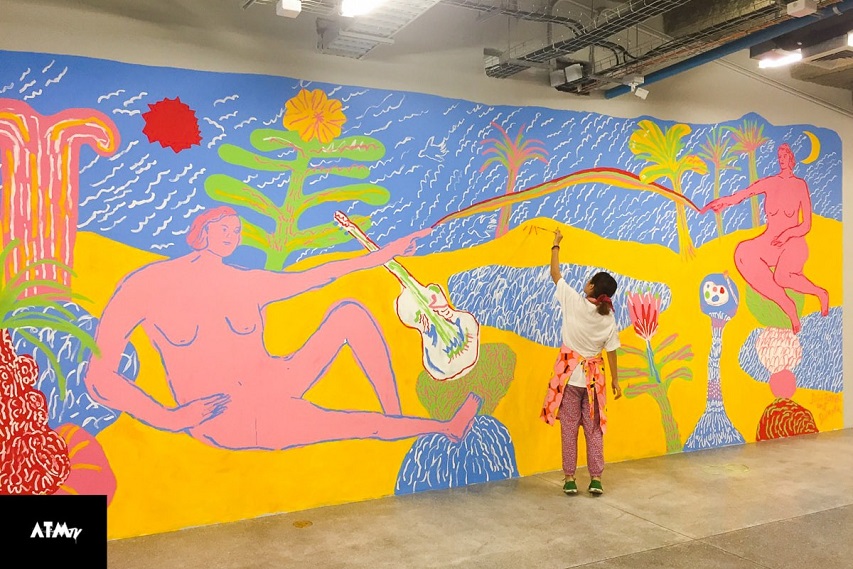 By Juli Baker. Lido Connect.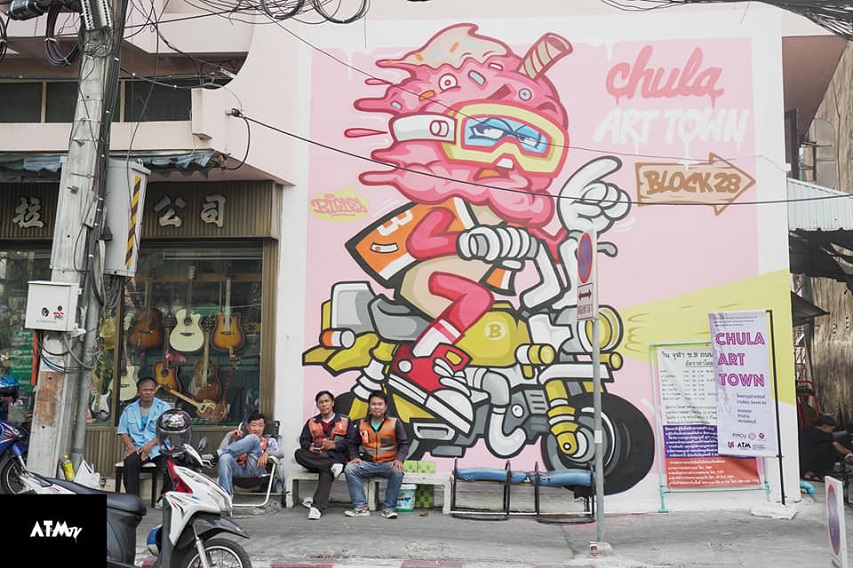 By Bigdel. Chula Soi 9.


By Joker Eb. Chula Soi 50.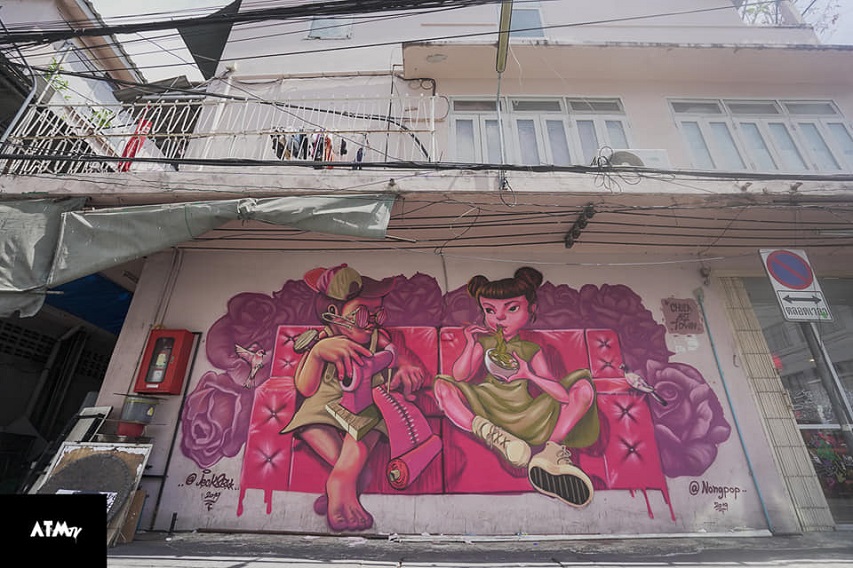 By Jecks and Nongpop. Chula Soi 48.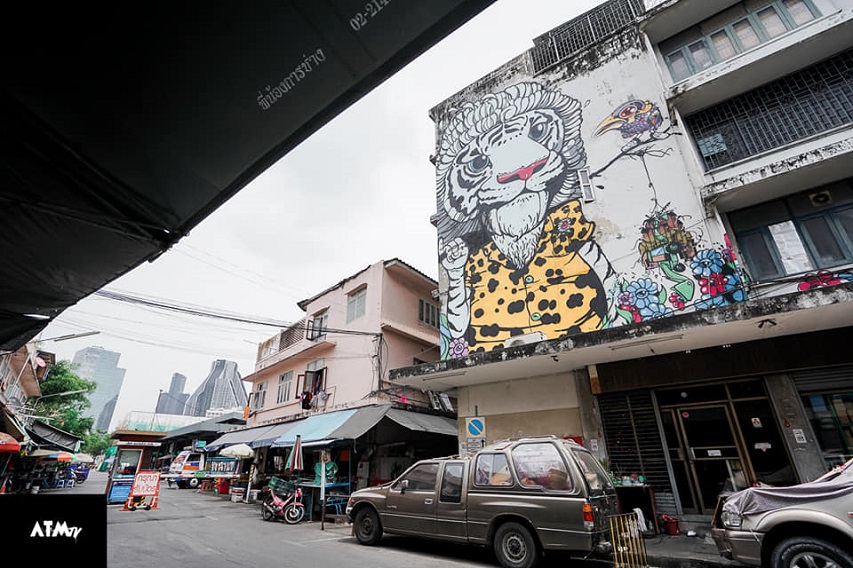 By Bonus TMC. Chula Soi 36.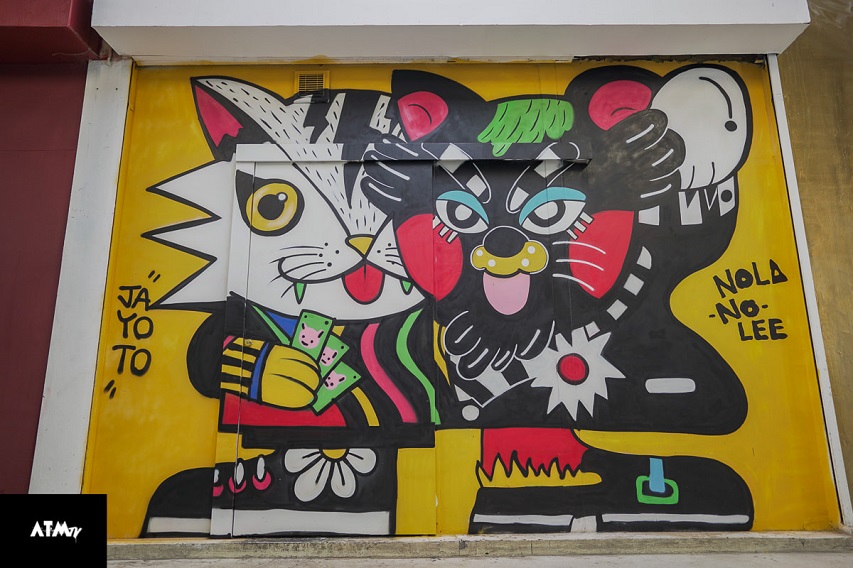 By Nola Nolee X Jayoto. Lido Connect.

Photo credits: ATM Spray