Christmas is coming, and Habitat is here to help get you ready. The urban lifestyle home décor designer is offering an entire holiday lineup of decorations and wares—including table settings, fashionable crafts, gingerbread ornaments and even fairy lights that can burn for 20,000 hours.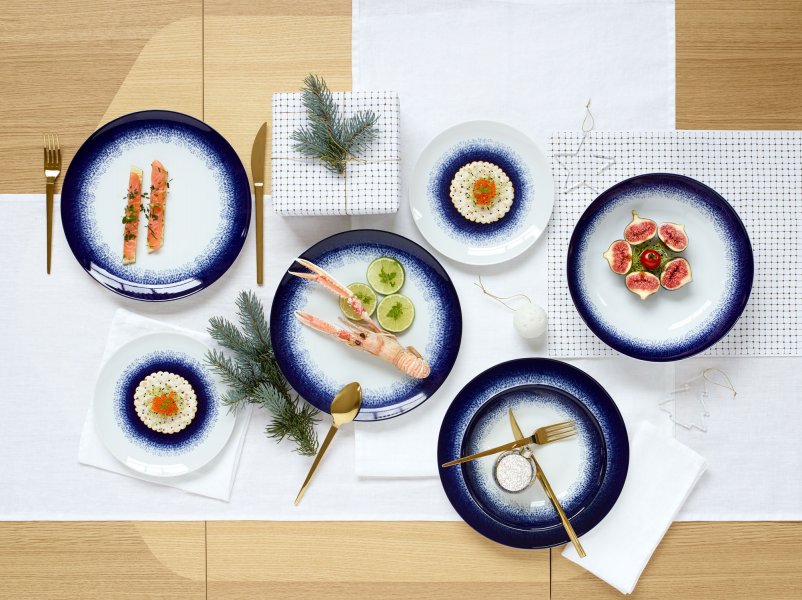 Deck your table out with runners in red white and green, golden candelabra and silver candlesticks, plus cups, saucers and sugar bowls in white and striking blue (by Maine; B510-1,800), along with cake display stands (by Dani, B1,420) and even domed glass cheese plates (B2,700).
Among the most beautiful pieces in Habitat's holiday collection is the metal Christmas tree tabletop lamp by Backlit. With 40 LEDs sandwiched between epoxy lacquered silhouettes, it gives off an elegant dreamy ambiance, that illuminates winter holiday shadows with gentle white light (B4,600).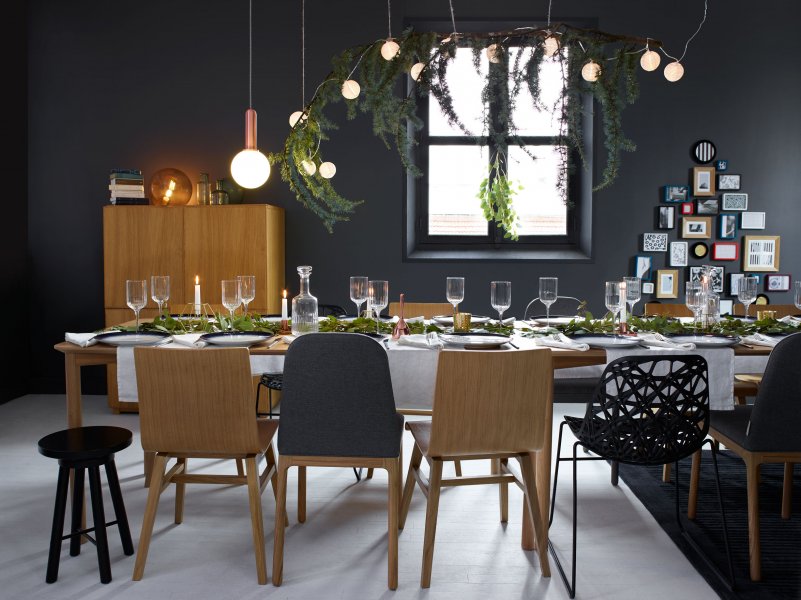 Habitat also has crafty 3D multi-layered wood panel decorative trees, in both red and green (B2,140).
Candlelight never fails to add a cozy atmospheric glow to holiday festivities, and Habitat features three sleek ergonomic metal models. Elvis' twin golden candelabra has a sleek staggered look for two candles, with a bent V base (B2,500). If's minimalist silver candle holder has a round lasso bottom that lifts effortlessly off the table (B1,300). Eyja's sleek and versatile candlestick has cones on the top and bottom, connected by a thin stem. It can be flipped over to hold a single tealight, and comes in both black and silver-toned aluminum (B940).
To bring it all together, Habitat has a full line of holiday table runners. Delice's are simple and crisp, with off white panels set against both yuletide red and sea green (B1,150). Both colors are also available as tablecloths (B4,160). The Roxie tablecloth was designed by Habitat Design Studio, and boasts clean embroidery—with structured bars in teal yellow, red, black and brown. Framed by natural linen, it is guaranteed to brighten up any table (B1,800). Dahlia's cotton runner is also a holiday classic, with crisp white and circular patterning stitched bright red (B1,560).
Hanging ornaments come in a wide variety of styles—including round swirl peppermints (B570), foil wrapped candies and caramels (B300) and terracotta gingerbread that is "frosted" with pink, white and green cream (trees and stars; B240).
Habitat also has classic crimson and snow white baubles (Dolce; B300), linear gold 3D metal geometric diamonds and cubes (Grigri; B590), and 40-packs of glass balls—that even come in pink (B660).
To complete the look, don't forget bells in red and gold (B1,180), and long strings of fairy lights (by Millennium; B1,200).
To check out Habitat's full lineup in Bangkok, visit any of the retail locations.
Crystal Design Center, 2/F, 02-515-0594
SB Design Square Rama 2, 1/F, 02-109-2019
SB Design Square Bangna KM.4, 3/F, 02-744-1311
Siam Discovery, 3/F, 02-658-0505
The Crystal SB Ratchapruek, 1/F, 02-115-0929
SB Design Square Phuket, 1/F, 02-744-1311
Sponsored by: