Price: B700/person
Set inside Esplanade shopping mall next to MRT Thailand Cultural Centre, this exclusive cinema features just 38 to 40 adjustable reclining armchairs per screen, meaning you can enjoy your film in relative privacy. Along with a blanket and a pillow, the ticket includes cookies and your choice of drink from the menu of cocktails and juices.
5/F, Esplanade Shopping Mall, Ratchadapisek Rd., 02-354-2133
Enigma at Paragon Cineplex
Price: B4,000 per couple
Come here if you really want a taste of luxury and VIP treatment. Enigma's candle-lit lounge has massage chairs as well as a full bar. With your ticket you're given a meal and a complimentary beverage (Jacob's Creek wine, soda, or a mixed cocktail), served by a butler during your movie—what could be better than tucking into a plate of carbonara while watching a film? The sofa-bed seating is fully adjustable so you can find the perfect position that's comfortable.
6/F, Siam Paragon, Rama 1 Rd., 02-129-4635. BTS Siam
Price: Starting at B400 (B350 for Movie Day)
There are three different classes of seat here, starting at a low B350. If you want to test how much you can eat, choose the First Class option (starting at B900) and get access to Emprive's exclusive bar and lounge, which serves an assortment of hot and cold tapas. After you've finished eating and your movie has begun, get comfortable in the reclining chairs and enjoy the benefits of a theater with all the latest tech.
5/F, Emporium, Sukhumvit Rd., 02-268-8899. BTS Phrom Phong. www.emprivecineclub.com
Embassy Diplomat Screens
Price: Starting at B1,200—but check their website for regular promos
The cocoon seating adjusts with the click of a button, while a personal server waits in the wings to bring you more popcorn. Arrive before your movie to relax in the lounge areas enjoying books, Wi-Fi, sweet treats and savory bites. In the brand new sound-proof Heineken Room, knock back a few without missing a minute of the movie or annoying your fellow cinema goers.
6/F, Central Embassy, 1030 Phloen Chit Rd. 02-160-5999. BTS Phloen Chit. www.embassycineplex.com
Happiness World Screen
Price: From B350
With three different seat types—Moveable Beanbags (B350) that let you find your perfect angle; Lazy Chairs (B700 per pair) for shared comfort; and Day Beds (B1,400 for four seats) for groups—this spot caters for everyone. Blankets are included in the ticket price, so no need to rememer your cardigan, while kids can be let loose in the 'Play Zone.'
7/F, SF World Cinema, CentralWorld, 999/9 Ratchadamri Rd., 02-264-5555. BTS Siam/Chit Lom. www.sfcinemacity.com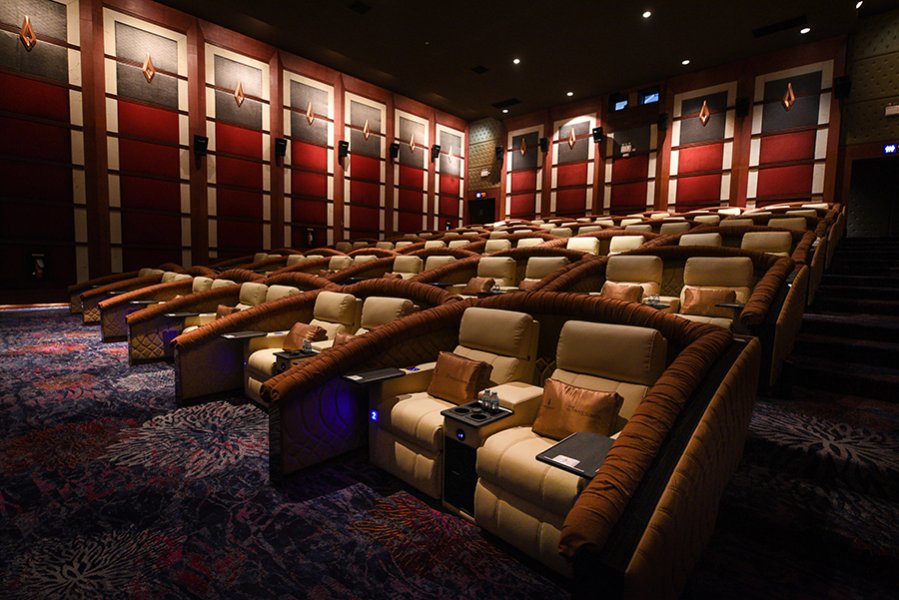 Price: B2,200/couple
Here, you can expect to be served complimentary tea or coffee, popcorn and soft drinks straight to your comfy reclining armchair, complete with blankets and pillows. Sign up for the M-Generation card at the counter (B100) to get discounts of B50 per seat for a year (for visits before 6pm only).
5/F, Siam Paragon, Rama 1 Rd., 02-129-4635-6. BTS Siam
Icon Cineconic
Price: Starting at B220
The cinema consists of a total 3,138 seats spread over 12 screens, which include one VIP "Thai Smooth as Silk Premier Cinema" screen (B2,400 per pair seating), one 4DX screen (from B400/person), one Kid's Cinema (from B220/person), nine normal screens (from B220/person) and one 30-capacity "Living Room Theater," which guests can rent for private parties. Another highlight is "Iconic Dine-In Cinema," with food and beverages brought to you by a personal butler as you watch movies from the VIP Opera Chairs (B800-1,000 per pair seating).
6-8/F, IconSiam, 299 Charoen Nakhon Rd., 02-288-0338. Open daily 10am-10pm. www.majorcineplex.com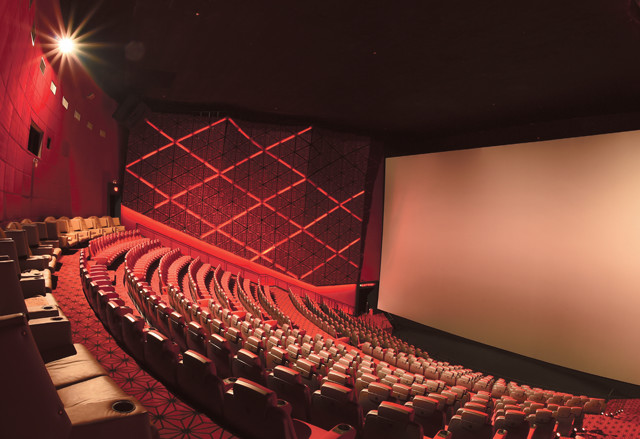 The four cinema options at Quartier Cine-art offer different levels of comfort, but each have the same attention to visual and audio quality. SCB First Screen is Quartier's luxury on a budget theater with prices starting at B250. For that you get a plush reclining chair and a blanket to keep you cozy—though you're going to have to fight the urge to fall asleep. For the full luxury experience, pick the Aeon option (B2,200 per couple) and tuck yourself into a bed-like seat with soft drinks and food from Paul.
4/F, Emquartier, Sukhumvit Rd., 02-261-0199. BTS Phrom Phong. www.majorcineplex.com

MX4D
Price: Mon-Tue B320; Wed B260; Thu-Fri B340; Sat-Sun B360
This state-of-the-art 4D experience is nothing like any ordinary interactive theater you may have gone to before. The seats are lush and comfortable, so even when you're jostled about you don't feel sore afterwards. The difference between MX4D and others of its kind is that you can truly immerse yourself into the movie with the addition of scent to the 4D experience.
SF World Cinema, 7/F, CentralWorld, 999/9 Ratchadamri Rd., 02-268-8888. BTS Siam/Chit Lom. www.sfcinemacity.com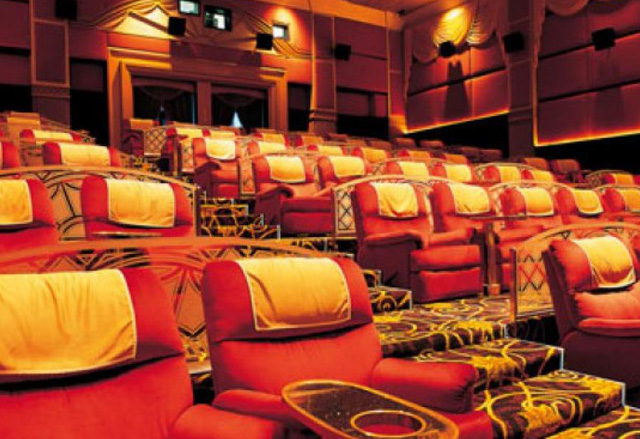 SF Cinema First Class
Price: Mon-Wed B800; Thu-Sun B900 per person
SF offers an elevated cinema experience at four locations in Bangkok including CentralWorld, Central Ladprao, Central Rama 9 and Central Chaengwattana. Each branch comes equipped with 180-degree adjustable reclining armchairs, a blanket and pillows. Tickets include all-you-can-eat canapes and snacks at the lounge before movie time. Alcoholic beverages are available at an additional cost. Inside the theater, you can use a call button to have a butler serve you unlimited popcorn and soft drinks during the movie.
7/F, CentralWorld, Ratchadamri Rd. 02-268-8888. BTS Chid Lom. www.sfcinemacity.com