Bangkok's best-known lifestyle neighborhood is still full of hidden surprises

Hidden down a secluded soi off Thonglor, this bar is basically a Japanese hipster's wet dream—super-cool without even trying. Duck inside the low door frame and you'll be greeted by a soundtrack of achingly hip world music and a homely setting of couches and other mix-and-match furnishings. The well-stocked wooden bar is manned by a smiling Japanese man who whips up house specialties like the Do Do Shot (B120), a mix of vodka, olive, tabasco sauce and lime juice.
810/22 Thonglor Soi Thararom 2, 094-260-4713. Open Tue-Sat 8pm-2am. BTS Thong Lo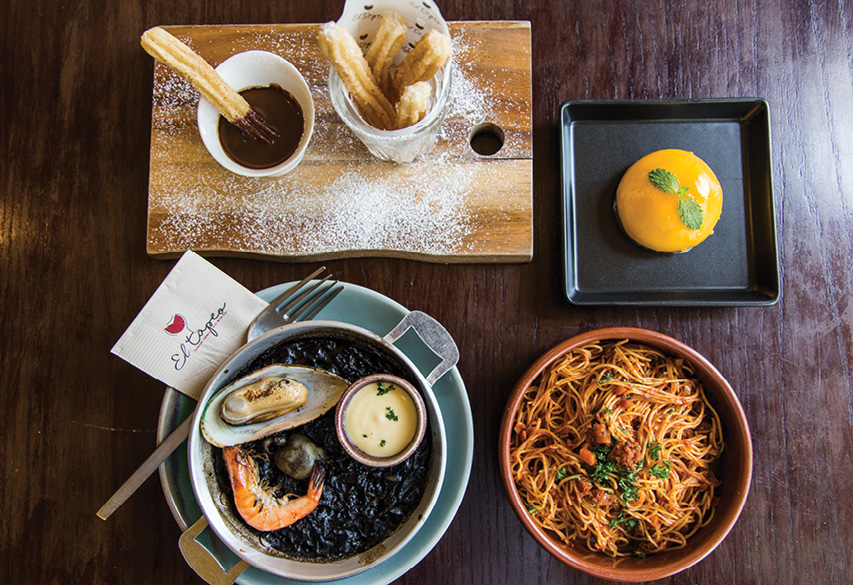 The latest tapas contender in town, El Tapeo, is the sister restaurant of Madrid's 12-year-old El Rinconcito de Juan, and boasts beautiful patterned tiles and yellow accents, and serve authentic flavors. Prices are also cheap for this part of town: small plates start at B130 for the gazpacho and B150 for gambas al ajillo (garlic prawns) and albondigas de cerdo caseras (minced pork meatballs in homemade tomato sauce).
159/10 Sukhumvit Soi 55, Bangkok, 02-052-0656. Open Sun-Thu 11:30am-11pm; Fri-Sat 11:30-1am. BTS Thong Lo
Privileges for "Sansiri Family" members
Get free churros con chocolate (valued at THB 200) when spending up to THB 1,000/sales slip
Originally a furniture and décor shop at JJ Market, Fill in the Blank is now a café and lifestyle shop. Inspired by Provence, the cozy, wood-dominated venue offers tea, coffee, desserts, and products like bags, pillows, tea towels and clothing. Hit up the 2nd floor and dive in to the Fill's Signature (hot latte with whipped cream and salted caramel blondie, B140) or apple crumble (B160).
28/10 Sukhumvit Soi 61, Bangkok, 02-000-4828. Open daily 8am-7pm
Privileges for "Sansiri Family" members
Buy 1 get 1 FREE (Beverage)
Buy a Salted Caramel Blondie over Whipped Cream Latte and get any other beverage free.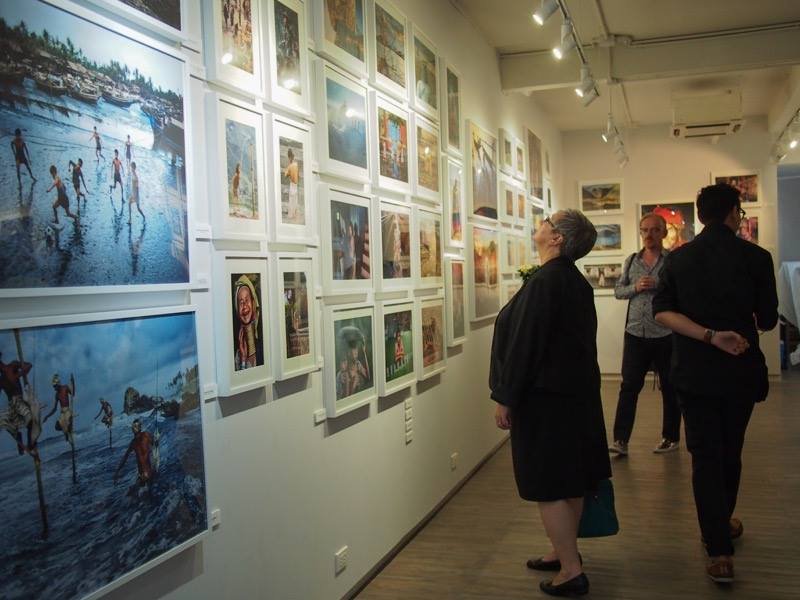 House of Lucie
The three-floor photography gallery also includes a bookstore and co-working space, and regularly offers photography workshops. With links to the non-profit charitable organization Lucie Foundation, based in the US, the gallery's aim is to promote the art of photography worldwide by honoring masters like Henri Cartier-Bresson, Jean-Paul Goude and Steve McCurry.
Ekkamai Soi 8, 095-478-9987. BTS Ekkamai
Don't want to cue up for 4 hours waiting for Jay Fai? Nhong Rim Khlong makes the steamy, delicious crab omelet that Michelin doesn't know about. Just like Michelin's crab queen, they use about 8-9 eggs in each omelet and are very generous with the crab meat. Unlike Jay Fai, the signature dish here will only set you back about B240 instead of up to B1,000. The queuing situation here might not be at Jay Fai levels, but there's only about four bare-bones tables at Nhong Rim Khlong, so prepare to wait a bit. They whip up a pretty good crab fried rice, too.
Ekkamai Soi 21, 086-044-9478. Open daily 8:30am-4pm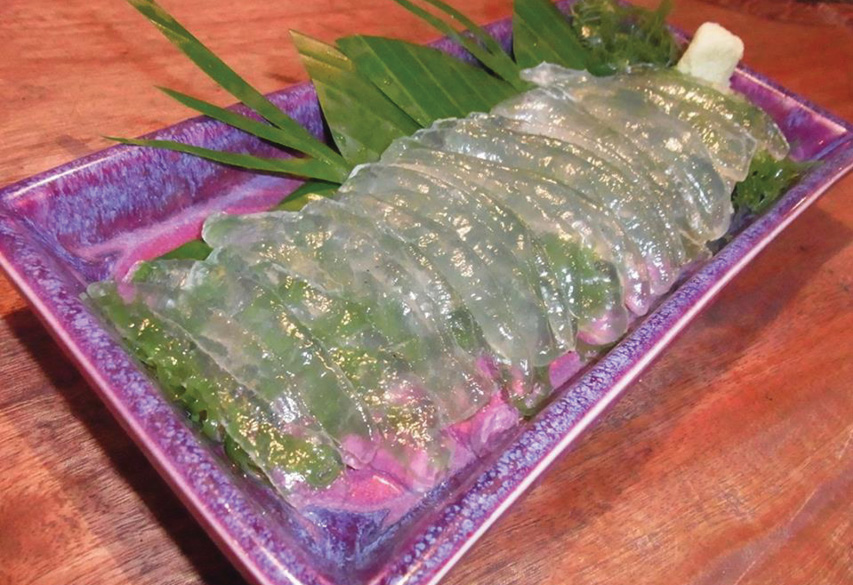 At last count, one of only two Okinawan restaurants in Bangkok, Nirai Kanai is just the place to knock back a few draught Sapporos or Asahis before hitting the Thonglor party strip. The dishes like aburi saba sushi (seared saba, B300) and the drink-friendly aji tataki (pounded mackerel, B250) are great value for money, but it's the boisterous, saloon-like vibe that has us coming back for more.
Thonglor Soi 11, 02-381-2882. Open daily daily 5pm-midnight

Visit this pocket-sized cafe for their long ties with Brave Roaster. Indie-star House Sorasak runs the attached clothing boutique, Onion, which is dedicated to cult imported brands like Saturdays Surf NYC, Beton x Cire and Stanley & Sons, as well as the odd vintage item.
19/12 Ekkamai Soi 12, 02-116-6076. Open Mon-Sat 9am-8pm; Sun 9am-7pm. BTS Ekkamai
Privileges for "Sansiri Family" members
Buy 1 get 1 FREE (Beverage) when ordering from the new beverage menu created exclusively for "Sansiri Family" members.
Nineteenth-century botanical gardens inspired this cleansing, plant-life-filled spa dripping with colonial charm. Guests can pick from full-body massages or a healthy meal at the on-site cafe. The menu sees bruschetta topped with everything from peaches to avocado, alongside lighter veggie dishes like the roast carrots with garlic sauce. Even the Tropical Sunrise pudding is a guilt-free blend of yogurt, chia seeds and granola.
6/F, Piman 49, Sukhumvit Soi 49, 02-665-1899. Open Mon-Thu 9am-8:30pm; Fri-Sun 9am-9pm. BTS Phrom Phong
Privileges for "Sansiri Family" members
Get a 10% discount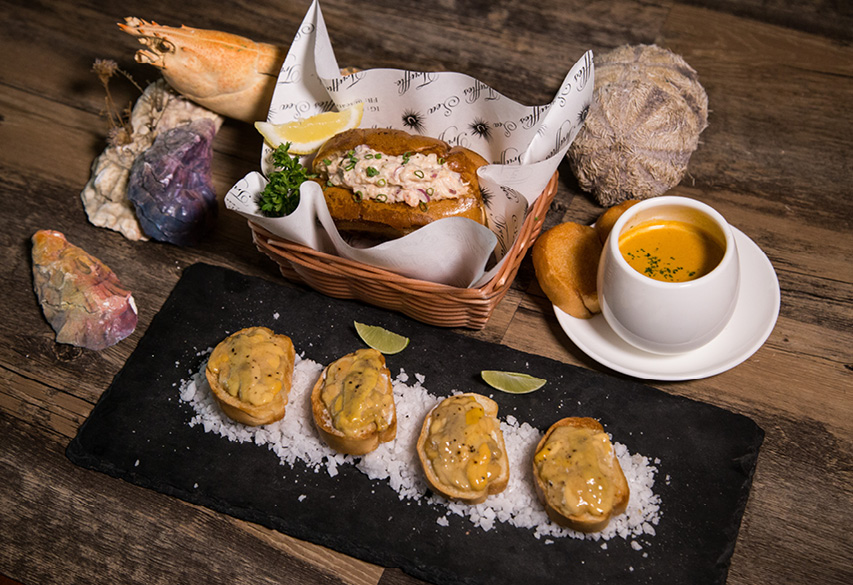 Sea Truffles made its name providing the sweet little ocean delicacies to places like Crab & Claw and The Dock, but has now branched into its own counter at the complex's Commons-esque Foodtopia restaurant community. Expect to find selection of fresh Irish oysters (B150/piece), cobia from Phuket (B290) and steamed Maine lobster (market price) are all testament to the company's experience in premium seafood. The prices are very impressive too, especially given Sea Truffles' organic and sustainable credentials.
The Opus, Thonglor Soi 10 (Sukhumvit), 081-694-4186. Open daily 5-11pm. BTS Thong Lo
Privileges for "Sansiri Family" members
Discount on sets for two people at THB 1,590++ from the regular price of THB5,590++
VR1 sits on Thonglor and lets people try their hand at the HTC Vive—a virtual reality headset that turns the room you're in into a make-believe computer-generated space. Plug in and try your hand at shooting games, horror simulators and culinary challenges. Though HTC Vive is the main system on offer, they do have Oculus and Playstation VR systems, too. The price is B650 for the first hour, and goes down to B550 for every hour after that. The cafe itself—white brick, fake grass terrace, Tolix chairs—dishes out fries and edamame (B100-120), beers (from B100) and soft drinks.
2/F, Aneckvanich Bldg., 154/2 Sukhumvit Soi 55 (Thonglor), 080-288-2777. Open daily noon-midnight. BTS Thong Lo
Sponsored by: