Bangkok Batting Center
Dreaming of going to Yankee Stadium one day? Well Bangkok Batting Center isn't Yankee Stadium, sorry. But it is a rock-solid place to practice (or learn) your swing and at least pretend like you are in the big leagues. It's simple: step into on of the batting cages and try your best to hit 55 baseballs pitched by a machine at 90-110 km/h. Unlike real people, the machines are accurate, so you don't have to worry about getting smoked in the head – the venue provides helmets, too. Batter up.
108/1 Sukhumvit Soi 31, 022620699. Open daily 10:30am-9:30pm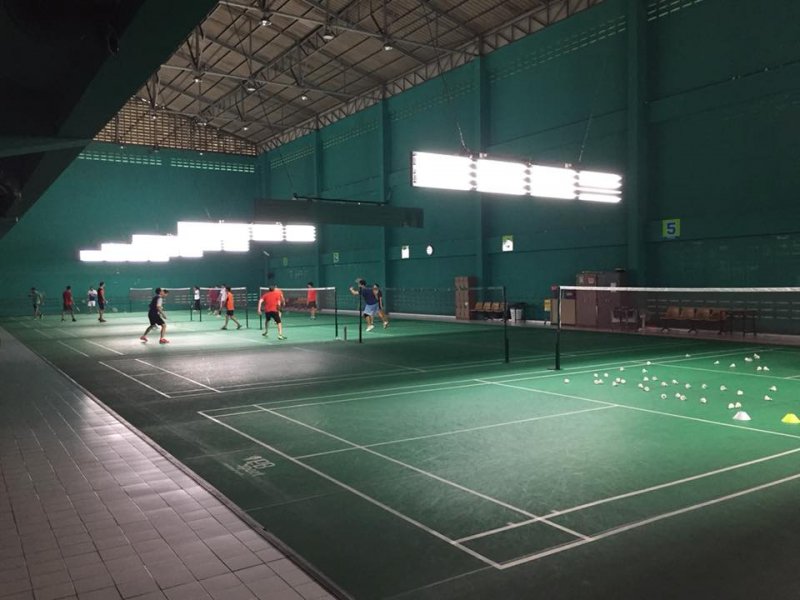 71 Sport Club
This fitness center houses a 25-meter lap pool and six badminton courts with instructors for both if you want to sharpen your game. They also hold regular tournaments if you find yourself in the competitive mindset – you have to be a member though. The club is also home to the poolside Aom Yoga Studio, which offers scheduled yoga classes and workshops by a group of experienced instructors.
1035/12 Soi Pridi Panomyong 41 (Sukhumvit Soi 71). Open daily 6am-10pm


Sam's Sport Outlet
If you fancy sneakers, golf shoes, duffle bags and all manner of sporting attire, Sam's Sports Goods in Gateway Ekkamai will make you feel right at home. Make sure you keep an eye on their Facebook page for regular deals on some name brands like Adidas from time to time (we've seen deals as good a 70% off).
3/F, Gateway Ekkamai, Phra Khanong, 02 286 9112. Open daily 10am-9pm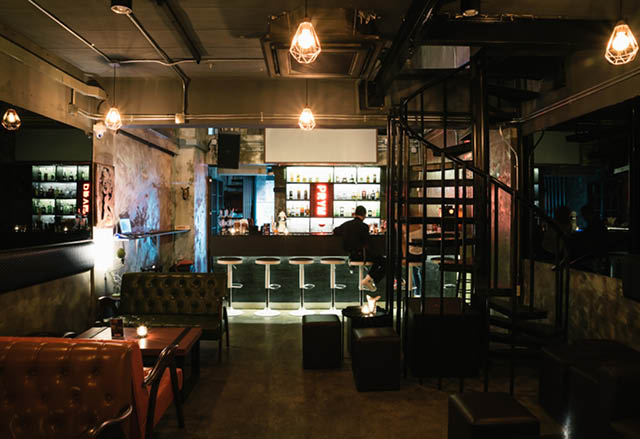 Prym Bar
The recipe for a proper sports bar might seem simple: a series of TVs to scream at, drinks flowing liberally, and big tables for you and your gaggle of loud friends. A surprising amount of places in Bangkok screw this formula up. The recently opened Prym Bar (pronounced "prime") nails this vibe to a T. Big TVs? Check? Good atmosphere? Check. Beer and a decent selection of cocktails? You bet. If you're not the type to just sit around pounding back beer after beer, try the Shallow Shallow cocktail (a mix of gin, kiwi syrup, and fresh kiwis) or the tequila-based First Stop. They have spaces for private parties as well, all you have to do is buy B3,000 worth of booze. Visit on Fridays for the "Lady&Gay" night, which starts from 9pm and runs until midnight—the first 59 people get 3 (yes, 3) free drinks.
Facebook: https://www.facebook.com/Prym-bar-567354913674363/
Instagram: https://www.instagram.com/prymbar/
126/7 Sukhumvit soi 63 (Ekkamai), 080-487-9990. Open 7pm-5am. BTS Ekkamai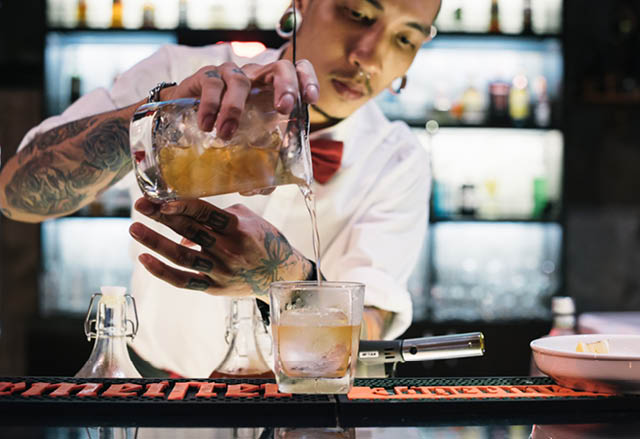 ---
This native ad was created by Asia City Studio. We use storytelling to help brands of all sizes influence and connect with people who matter. Visit us online: studio.asia-city.com

Sponsored by: