Rising Japanese artist MADSAKI has unveiled his largest ever public installation (and first in Bangkok) at Central Embassy in collaboration with Kaikai Kiki Gallery and Galerie Perrotin last week, running until June 3. Called "Combination Platter", the showcase is a combination of never-before-seen work and a collection of some of his most established pieces. An established favorite of the street-style blogospher, MADSAKI has made a name out of taking the most recognized works of past art masters and pop-culture references. Here, he talks about everything from his art and new installation at Central Embassy to his relationship with Takashi Murakami—one of Japan's most recognizable artists.

So, first, where did the name MADSAKI come from?
I used to be a bike messenger when I was living in New York, from 1999 to 2004, and every time I finished work my friends, my messenger friends and my dispatcher friends, we would say 'let's go drink mad saki". That means let's go drink a lot of sake. Then everyone started calling me MADSAKI, that's how I got the name.

You're most famous for your takes on classic artwork, pop-culture and cartoons. Why are these the focus of your artistic energy?
I just grew up looking at cartoons. Looking at art history, to me it is the same exact thing. Whether it is a picture of Bugs Bunny or some famous painting by Da Vinci, to me it's the same thing. So I just wanted to match up all the cartoons that I grew up watching. All of those cartoons have a meaning for me. For instance, the picture of Big Bird from Sesame Street. To me, that represents English. That's how I learned English was watching sesame street, but Big Bird would never say something like 'fuck off'. It's a dedication to the fact that I learned English. It is like a self-portrait in a bizarre way.


What are some of the pieces we should pay attention to in this exhibition?
The sculpture is brand new. The big canvas is a new one. I made that just a couple of weeks ago. That's special. That big cartoon canvas is a special one. It was shown in Vancouver, Canada, and then it went to Long Beach at Complex Con, but it's never been to Asia. This is the first time the piece has been shown in Asia, here in Bangkok. That is really special.

What are your thought on Taskahi Muramaki and how did you meet him?
Of course he is a master. He is like my boss. He found me on Instagram. Of course I knew him way before he found me. One day he just started following me. I uploaded a picture of a Matisse-style painting. He left a comment on it and said he wanted to buy it. I was like 'what the fuck?'. So the painting he bought ended up in his collection in Yokohama Museum, and I wasn't invited but I just went anyway. He said, 'who are you?' and I said 'I'm Matisse", and he was all excited about it. Then he sent me a DM on Instagram and asked me if I wanted to do a show with him at a small gallery space. Of course I said yes. A month later the show happened. I only had a month to do it. I guess he was testing me already. The show went well and then we became really close after that show. He is a funny guy. I love talking to him, and we get along. When we are not talking about art we just talk about stupid shit.


Are there any differences between being an artist in New York City and Tokyo?
I really have no idea. It's hard no matter where you are. If you live in NYC, you can throw a rock in any direction and hit an artist, so there is a lot of competition and noise. If you live in Tokyo it is the opposite, so it is hard to get noticed. I'm 44 years old. I was painting since my university days at Parsons. My life started after I met Murakami about two years ago, so you can tell how fuckin' hard it is to make money in arts. That explains it all.
What inspires you to create your work?
I think it is just a history of myself. It's not just one thing, it's everything. From traveling to reading books and watching movies. I don't have the answer to that question yet. I'm always wondering, you know, why am I doing this the way that I am. I don't have to do art, but I have to do art. I still don't know what is motivating me.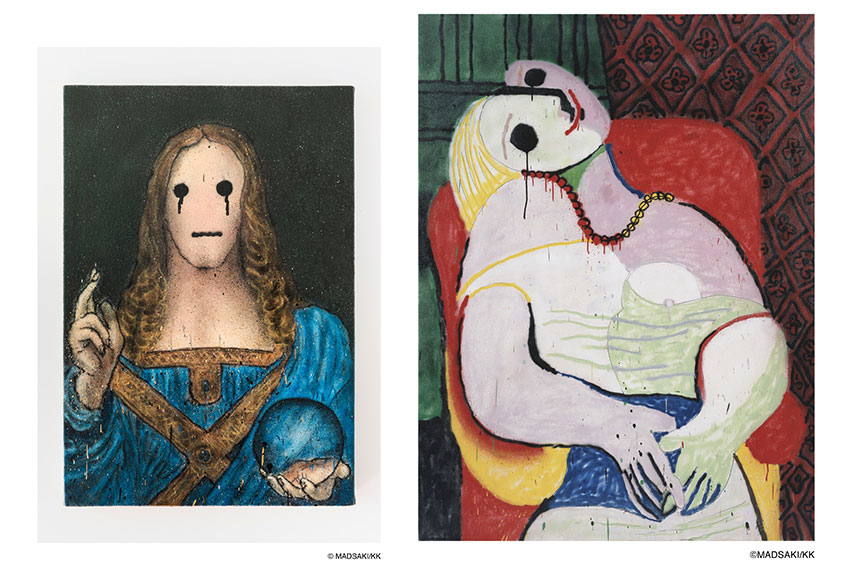 Have you ever been out of inspiration before, and how do you refuel?
I go to sleep. I say 'fuck it'. If I can't paint I just don't paint. If you are not feeling it, it's just a waste of paint. Sometimes there are long stretches where I don't do art. In fact, I became a messenger in New York City because I got sick of painting and I wanted to totally forget about art. I did that for like three years, then I said 'fuck this, I can't do this no more" and then I went back to painting. I try to take it easy as much as I can when it comes to art. I don't like to suffer too much. I'm serious about art, but I'm not that serious. Everything I do. Whether it is messengering or traveling. Maybe it is not related to art, but those things always become the inspiration and motivation sometimes. The experiences I have in the world are what becomes the art itself. There is no waste. Even if I didn't work for three years, that three years would help me to make more work.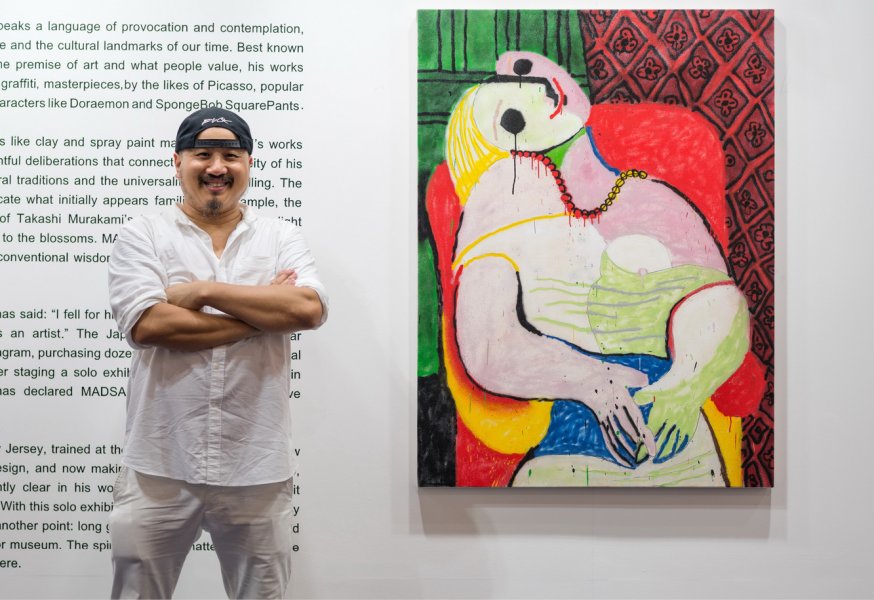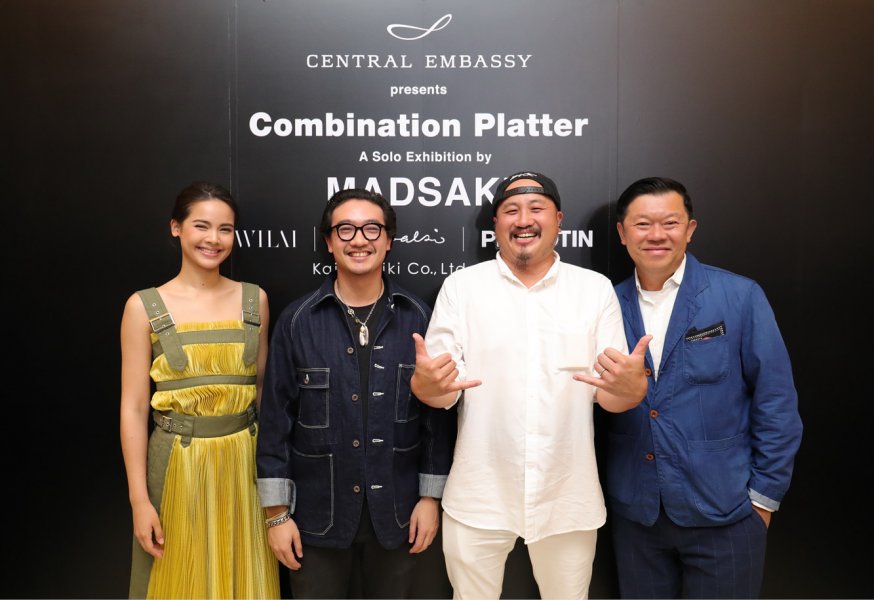 Catch "Combination Platter" until June 3 at Level G, Central Embassy. Grab limited-edition MADSAKI merchandise at SIWILAI Store, Level 5, Central Embassy.
Sponsored by: