Siam Paragon is bringing back its long-running tradition of street performance shows during the holiday season this December with it's "International Carnival" event running from now until Dec 31. In the lead up to New Year's Eve, seven renowned street performance troupes from across France, Germany, Italy, Spain and Chile have travelled to Bangkok to strut their stuff in a series of festive-themed street performances, all happening at Parc Paragon and all free.
Two of the more noted performers come by way of Germany and Chile. They're called the "Headless Men" and it's exactly what it sounds like. The duo don uniforms that make it appear as though they have no heads and bounce around the shopping complex greeting shoppers and taking photos in 40-minute chunks throughout the day.
There are also some very large performances happening outside. The first is Divas & Tambours (until Dec 25), a group of French street performers who draw inspiration from celebrated pieces of historical French art and use them to create gigantic street shows. Another French group is Gueule d'Ours (Dec 26-30), this time offering a fascinating parade of illuminated inflatable polar bears operated by wire controls by performers below (kind of like giant puppets above tiny puppeteers).
Speaking of puppets, Italian puppeteer group LA FABIOLA is performing right now and will continue until Christmas Day with performances featuring two main characters: Giulio, a charming pet dog with a sweet tooth, and Fabiola, the mischievous, cheeky but also sweet girl that owns him.
The next one, and this hits us right in the nostalgia bone, is Traps (Dec 26-31), a group that uses four-meter-high dinosaur get ups to run around and cause a ruckus.
The event ends with the big Siam Paragon the World Magical Countdown 2020, the biggest street performance of all. The amount of performances and fireworks going off here is probably equally to the size and scope of the rest of the performers combined. The list of musicians performing that night is impressive, names like Plammy, The Toys, 4 Podum including Kan, Kam, Dome and Tum plus J-Jetrin and his son Jaonai and rapper Joey Boy.
The renowned DJ Hello Kitty from Japan will also spin beat throughout the night to keep everyone moving until the final countdown is over.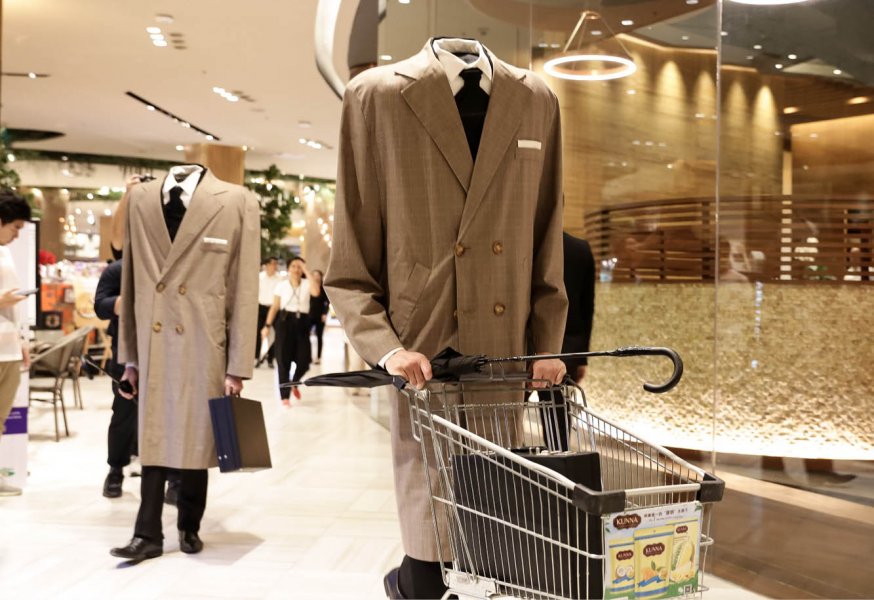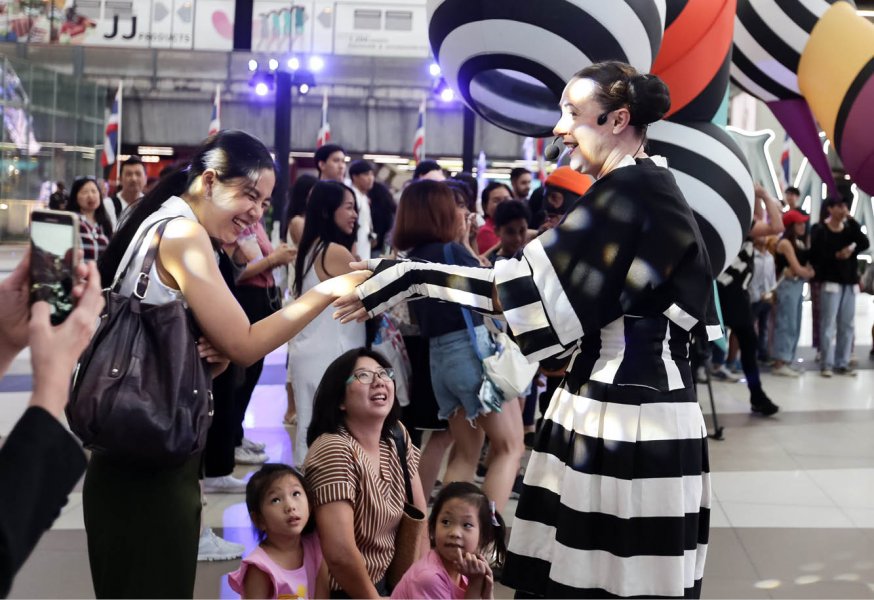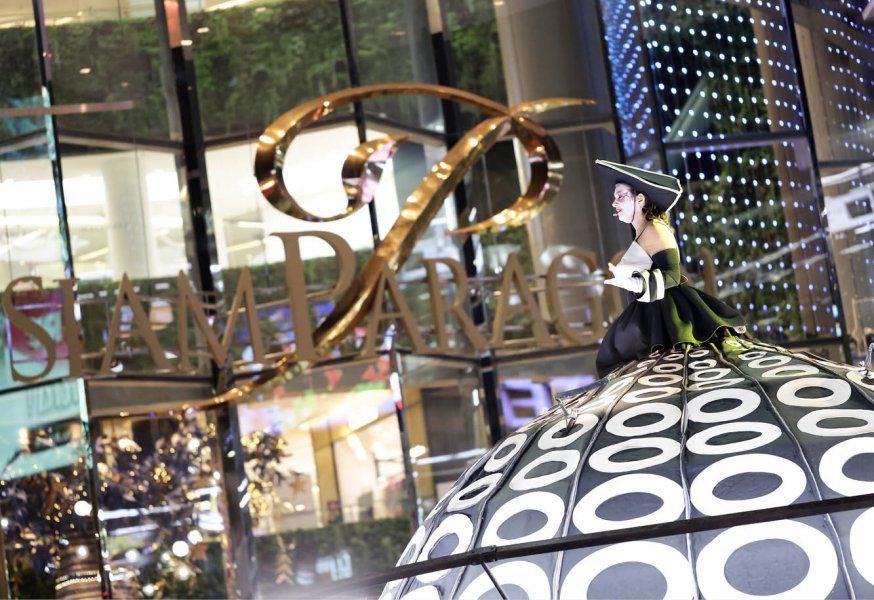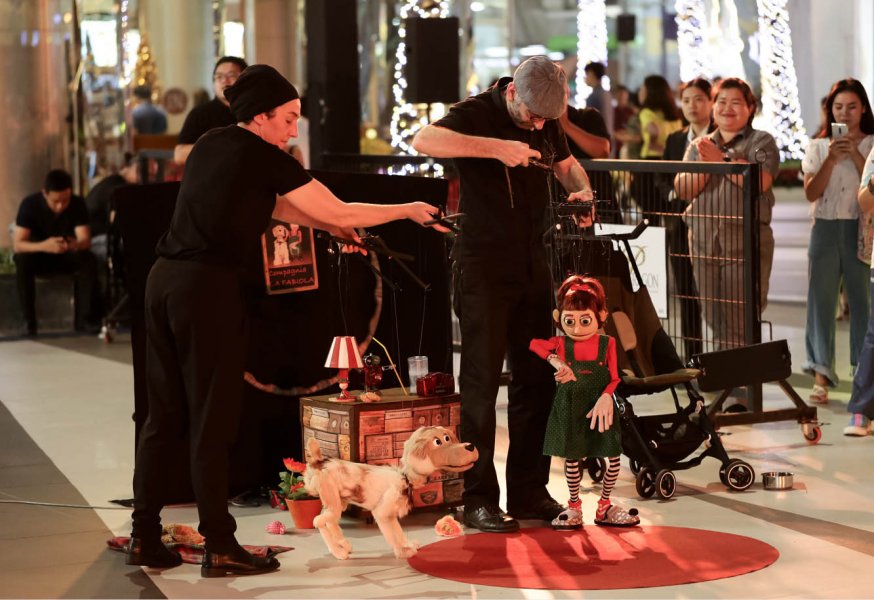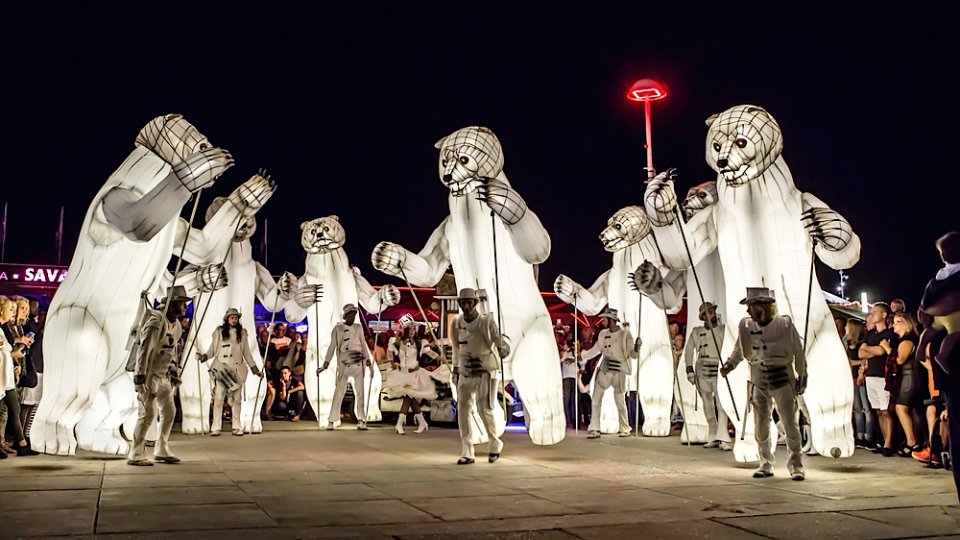 Sponsored by: