With the vision to revive piers along the Chao Phraya and promote the riverside's heritage, the Marine Department has initiated the Si Phraya Pier Mural Project.
Responding to the opportunity, Thai artist KENZ, or Kritpan Suvanawattanasuk, has imagined a mural that combines two key elements, the first of which draws on Chinese mythology by depicting the river as a dragon with the pier located at the center in the belly. The second element pays tribute to the four royal family members that the pier was named after, following their purchase of land in Bang Rak and Talad Noi during the reign of King Rama IV.
Through the use of street art, the Marine Department hopes to reflect the character of the neighborhood, create a sense of pride in the community, and attract locals and travelers alike to wander the area. Situated on the east bank of the river, between Royal Orchid Sheraton Hotel and River City Bangkok, Si Phraya Pier is predominantly used by ferries traveling east and west across the river, unlike the express and tourist ferries that run north and south along the Chao Phraya.
You can show your support by donating what you can to make the project happen. Donations of B1,000 and over will see the name (personal or business) of the donor included on the storyboard mounted inside the pier.
Check out KENZ' usual style in some of his previous works below.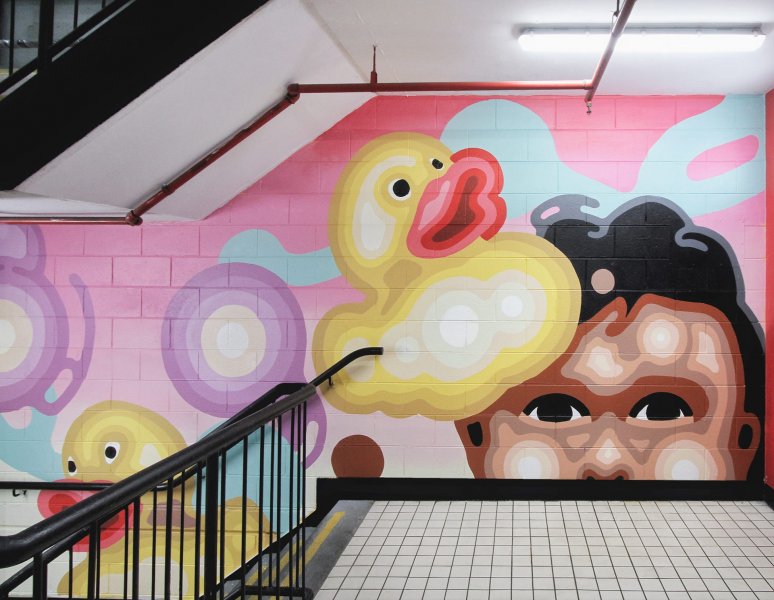 PINEAPPLE DAYDREAM by KENZ