Spanish artist and designer Jaime Hayon is bringing folklore and tradition to Bangkok Design Week 2022 with his immersive Shadow Theater. In association with The Standard hotels group, Jamie explores his unique "circus fantasy" through the age-old art of Thai shadow puppetry, known as nang talung.
Image: The Standard Group
Shadow Theater is a recreation of Hayon's paintings, brought to light in 3-D form.

"It's playing with shapes, colors, volume, and light. I have always loved how the interaction of light and darkness combined can take you on an amazing journey of the imagination. There are different types of shadow theaters, traditional for various countries. The Thai tradition is beautiful and rich. With the installation, I wanted to create a unique experience, using shapes and forms from my personal cosmography and accompanying the light with suggestive music to create an immersive experience," he says.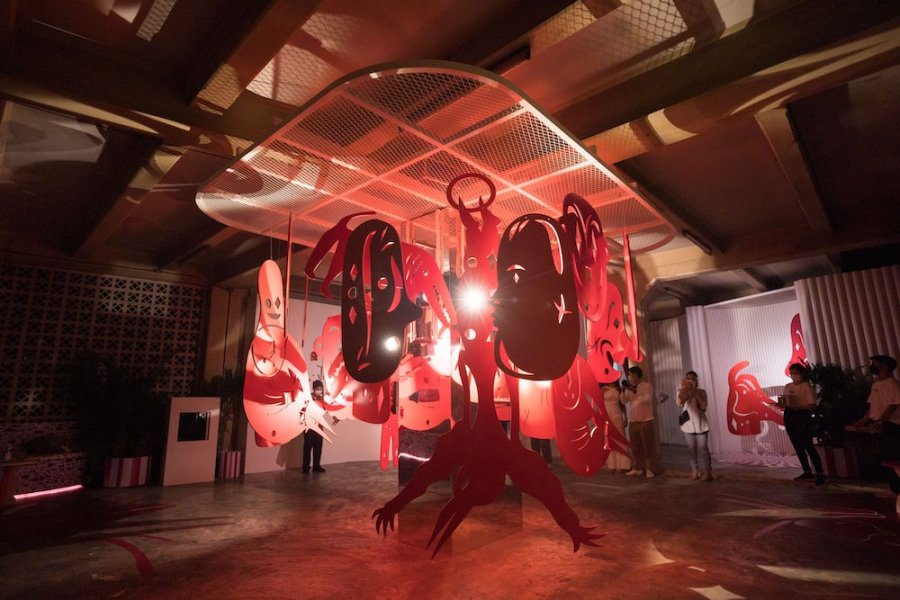 Image: The Standard Group
The installation can be viewed from 360º degrees and each position reveals new shapes as the light dances to a beat.
Jamie has been working for the interior design of The Standard Bangkok, set to open this summer.
This exhibition is part of Bangkok Design Week 2022 and will be on display from 5-13 February at the Chai Phatthanasilp Building.