Patpong Museum
's artist in residence Oat Montien—the same artist who held a life drawing class
two weeks ago
—will be curating "Tchaikovsky in Twilight" at the museum on June 25.
Held at Candle Light Studio above Bar Bar BDSM, the concert will feature themes of sex, romance, and poetry with a string sextet by Pyotr Ilyich Tchaikovsky in D minor performed by six world-class musicians from five nationalities.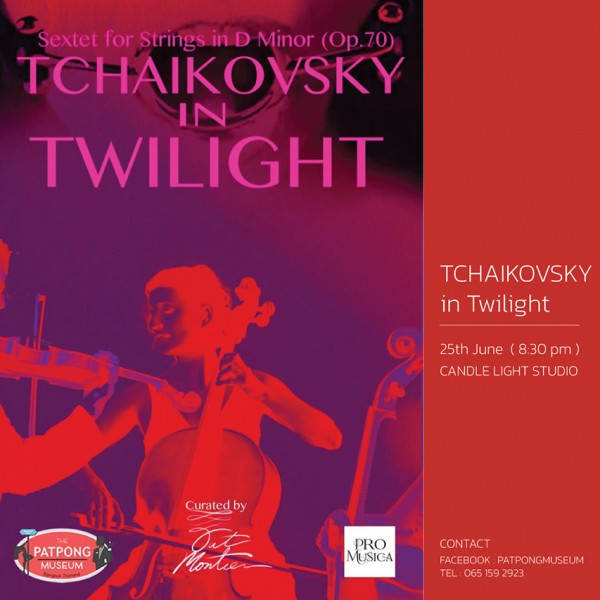 Starting at 8:30 pm, tickets are B1,100 and include one free drink and entry to Patpong Museum. Limited seating allows for only 30, and tickets can be had through Facebook or by calling 065-539-0593.