It's definitely one of the cooler looking courts in the country
As part of its new "Live Fresh with Passion" campaign, Sunkist invited esteemed local graffiti artist Bigdel to help transform a crumbling Klong Toey basketball court into a vibrant, colorful work of art.
The project uses vivid geometric shapes and cute cartoon figures to make the space more inviting in the hopes that it will foster more community activity. The larger goal of the campaign is to help support Thailand's younger generation and encourage them to stay active and develop healthy lifestyles—there is also some small playground equipment next to the court.
Both Bigdel and the staff that worked on the project spent over a month fixing, painting and constructing the new space. Within the next few days, Sunkist will open the court to the local community in Klong Toey alongside an event to build both hype and awareness.
#basketballcourt #streetart #graffiti #bigdel #klongtoey #campaign #livefreshwithpassion #sunkistfreshie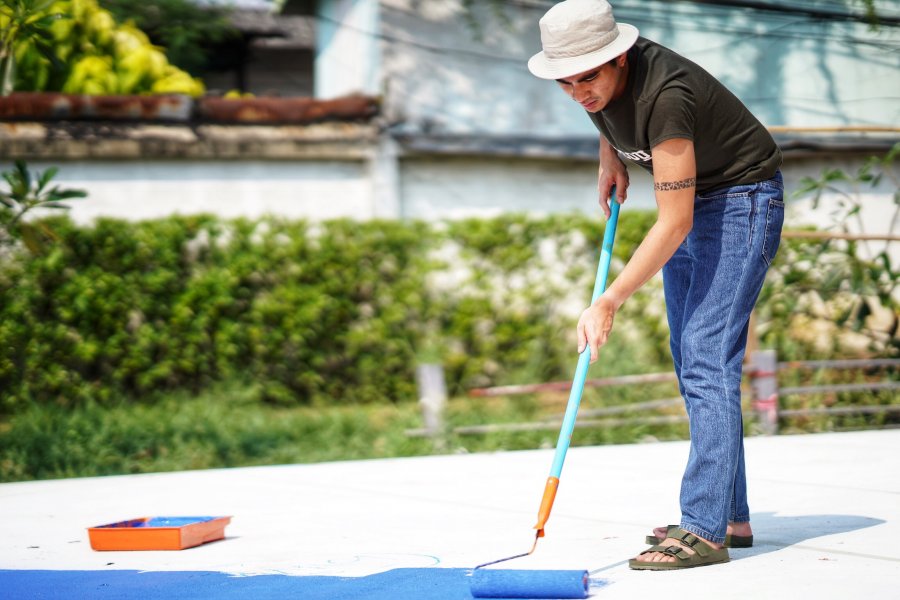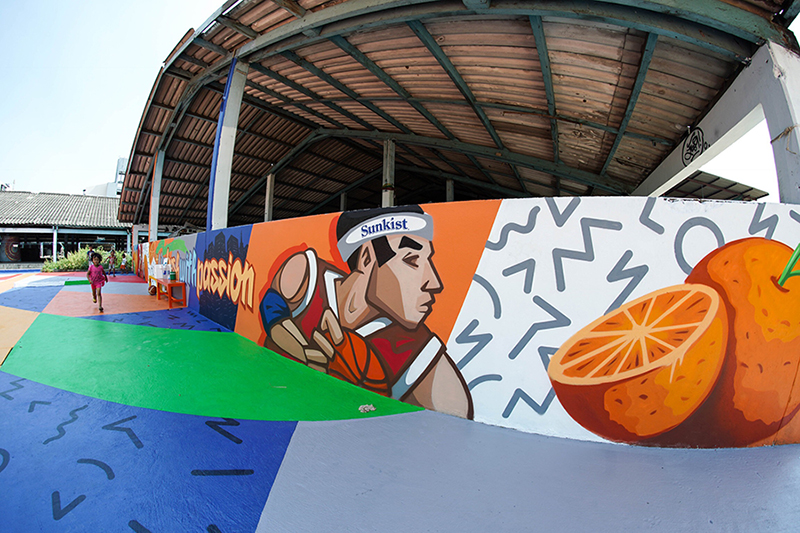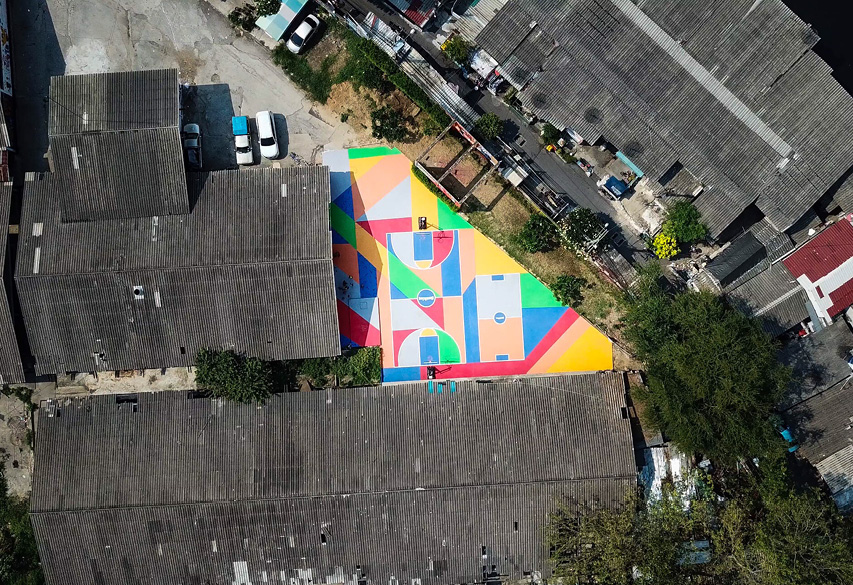 Sponsored by: