BANGKOK RESTAURANT
Nawa Central Thai Cuisine
This is a menu you can enjoy as a local or a foreigner—it's what Thai food is really about.
The buzz:
The power chef couple from
Samlor
(previously
80/20
) Napol "Joe" Jantraget and Saki Hoshino have just opened a new fine-dining restaurant serving Thai food. One of the great talents from Samlor, Jirapat "Sep" Praphotjanaporn, will be taking the helm here.
The vibe: Leave everything you know about Samlor at the door for Nawa Central Thai Cuisine because you won't find any signs of it here. As you walk in, dark walls and high ceilings with colorful details give off a slightly mysterious but extravagant feel. Then you'll come across a large, bright open kitchen with the team working in perfect synchronicity.
The food: The menu when we visited served 14 courses at B3,800. The journey starts with small bites of snacks like ma-hor (seasonal citrus with sweet pork paste), an ancient recipe for a Thai snack. With culinary skills in their pomp, you might not recognize the dish when it's set in front of you, but expect some flavors you know. For example, for a starter, their take on koong chae nam pla sees fresh, cold mantis shrimp served with nam jim seafood granita. The main course comes in a Thai sharing style with different dishes arriving at almost the same time and unlimited rice. Thailand's arguably most famous dish, tom yum koong is served here with river prawn and coconut foam; the nam prik puu (crab relish) here is served with plenty of blue crab meat, crab gel and topped with caviar from Hua Hin. Wagyu panang (red curry) is another comforting dish. For your fruity pre-dessert, expect items such as seasonal fruit and cape gooseberry loy kaew (ice and syrup) in jasmine syrup. For the real dessert, you'll get a bowl of chocolate from Chantaburi and some bananas, as Chef Hoshino wants to showcase Thai chocolate. There are also other tiny bites for dessert afterward, so save room.
Why we'd come back: This is not the place to go seeking out extreme fusion or anything out-of-this-world, but we think that is a good thing because it's a fine dining menu that still offers the comfort you need and is filling.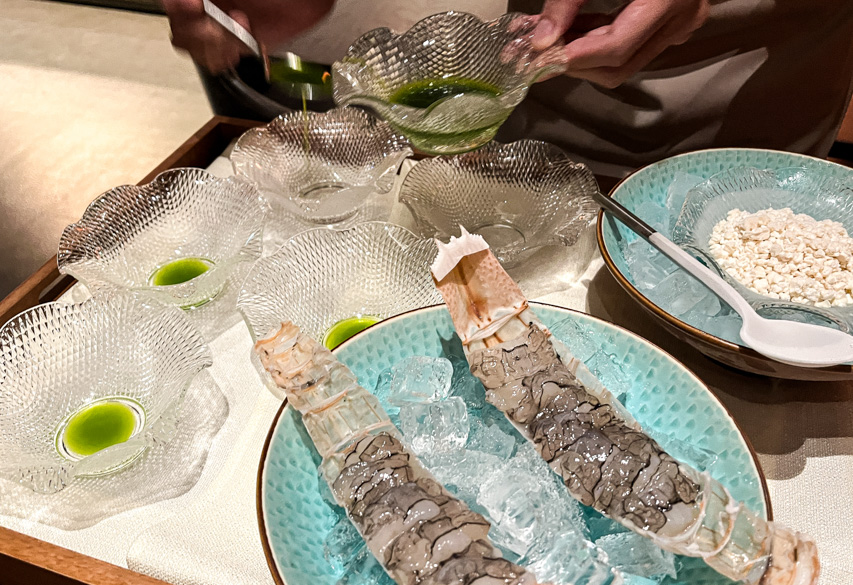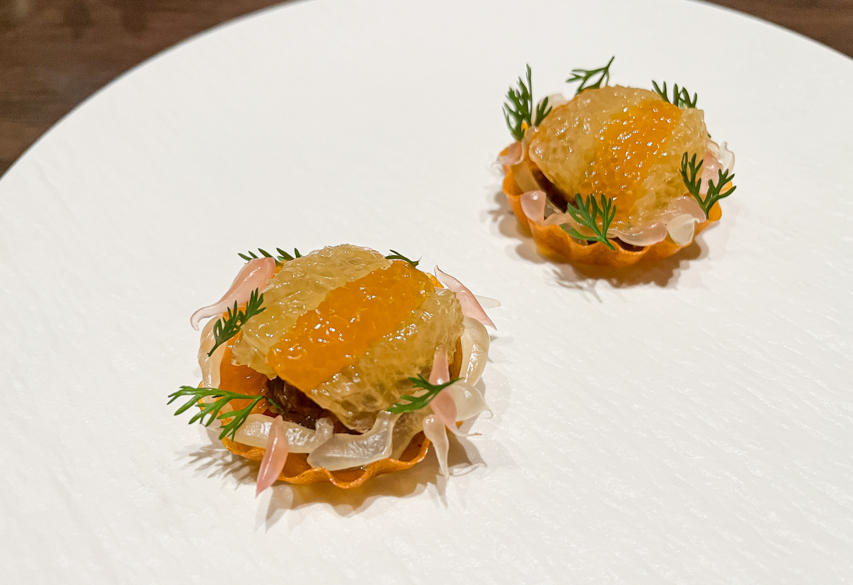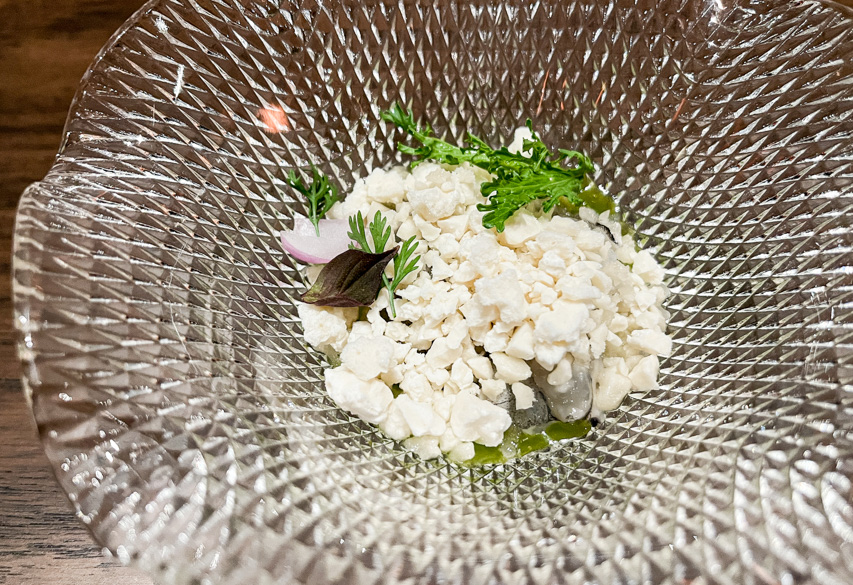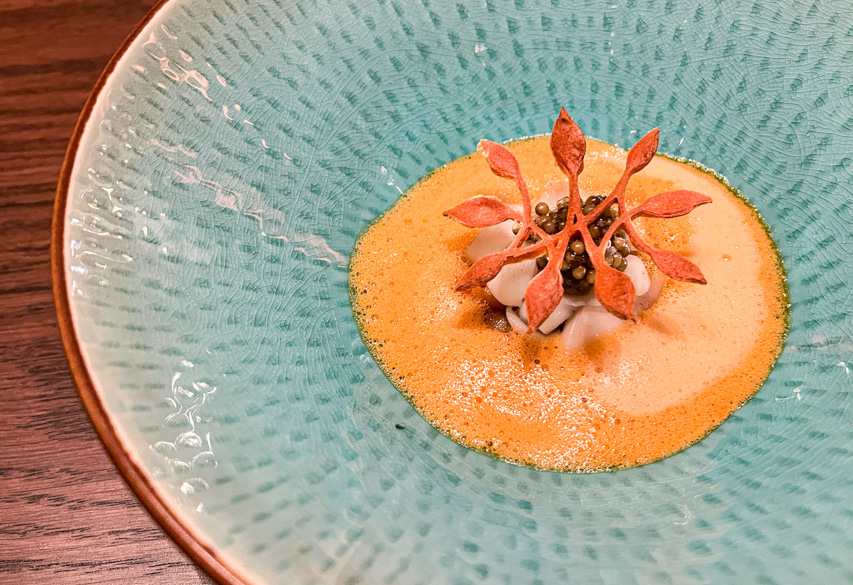 Venue Details
Address:
Nawa Central Thai Cuisine, Park Lane Ekkamai, 18 Sukhumvit Soi 61, Bangkok, Thailand
Phone:
084-296-2442
Report a correction