BANGKOK VENUE
The Commons (Saladaeng)
Thonglor's hip community mall gets a sister branch.
After six weeks of soft opening, the much anticipated
Commons Saladaeng
held its official launch party on Feb 27, 2020. Located on leafy
Sala Daeng Soi 1
, the three-floor community mall was designed by Department of Architecture (DEPT) and bears resemblance to its
sister venue in Thonglor
with a tiered outdoor seating area, an indoor communal dining space and
the platform
, a multipurpose space intended for community use. Additional touches like the striking red roof pay homage to Sala Daeng's history (the district owes its name to a red-roofed pavilion that stood in contrast to the area's rice paddies back in the Rama V era). The highlight, however, might be the towering banyan tree the firm was able to keep intact.
There are over 20 food and drink vendors. These include familiar names from The Commons Thonglor like the huge branch of brunch favorite
Roast
and its sister coffee specialist
Roots
on the ground floor, alongside florist and plant shop
Plant House
and matcha teahouse
Seven Suns
.
Meanwhile, you'll find food from across the world upstairs in the market area. If you want Asian fare, you can choose from Hainanese chicken rice (B95) at Boon Tong Kee; Thai street food at Dink Dink; northern Thai fare at Isan & Grill; meat and vegetable bowls (from B189) at Bowl Journey; contemporary dim sum at Yumcha; or build-your own stir-fry at Padpad (rice, noodles and pasta bases from B100, plus toppings from B10).
For American eats, check out
The Lobster Lab
for Boston rolls (B690) and pocket-friendly lunch sets (from B155); Homeburg's accessible offshoot,
Bun Meat & Cheese
for burgers;
Crackhouse
for drool-worthy breakfast burritos and egg sandwiches reminiscent of LA's Eggslut;
Hunter Poke
for Hawaiian salmon and mango poke bowls (B280);
Fowlmouth
for awesome fried chicken; or
Soho Pizza
for New York-style pizza by the slice. Prefer Italian pizza? Head to
Cantina
.
If you're craving sweet stuff, head to QQ Dessert for jelly bowls (basic taroball, B95) and brown sugar milk tea (B90) or Guss Damn Good for a classic brownie ice-cream sundae (B160). For something a little healthier, head to Lykke Yogurt, or try the vegetable-based smoothies at Paak (Bangkok Summer: mixed green salad, tom yam herbs, chili, coriander, lime, passionfruit and coconut water; B180).
You can also expect plenty of classes, workshops and events for the whole family, including your furry friends—The Commons Saladaeng is pet-friendly. For the latest event news, visit
The Commons' F
acebook page
.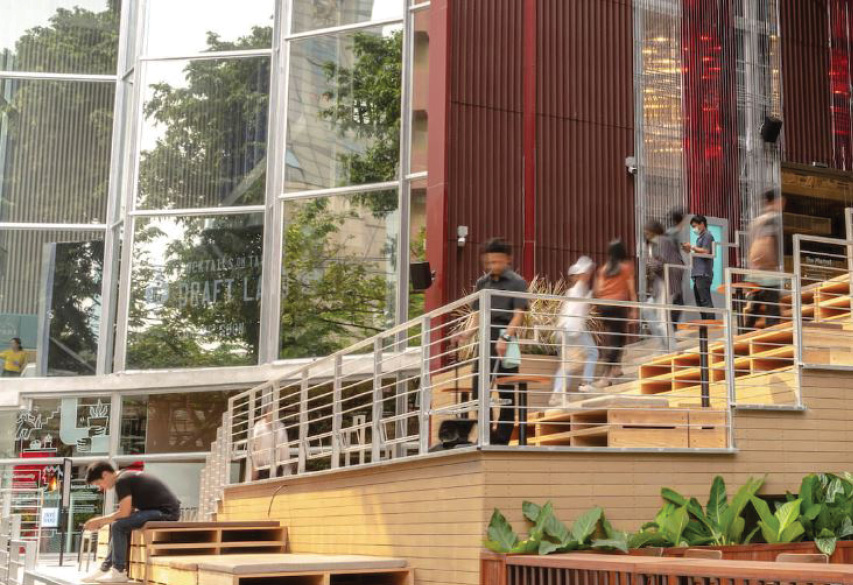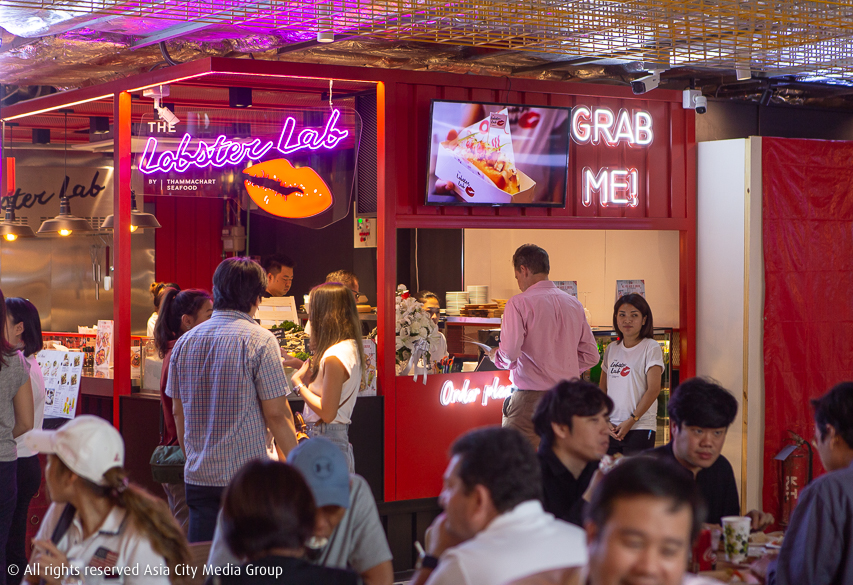 Lobster Lab
Venue Details
Address:
The Commons (Saladaeng), 126 Sala Daeng Soi 1, Bangkok, Thailand
Area:
Silom
Opening hours:

daily

7-1am

Report a correction