BANGKOK VENUE
The Commons
Good food takes center stage at Thonglor's loft-like community mall.

WHAT IS IT?
Good food takes center stage at this loft-like, open-plan community mall from Varat and Vicharee Vichit-Vadakan, the siblings behind Roast cafe. The ambitious project works kind of like a food court, only a really, really good one. Diners can order their favorite dishes from the various food kiosks to dine at the central communal area before heading upstairs for dessert and shopping.
WHERE TO EAT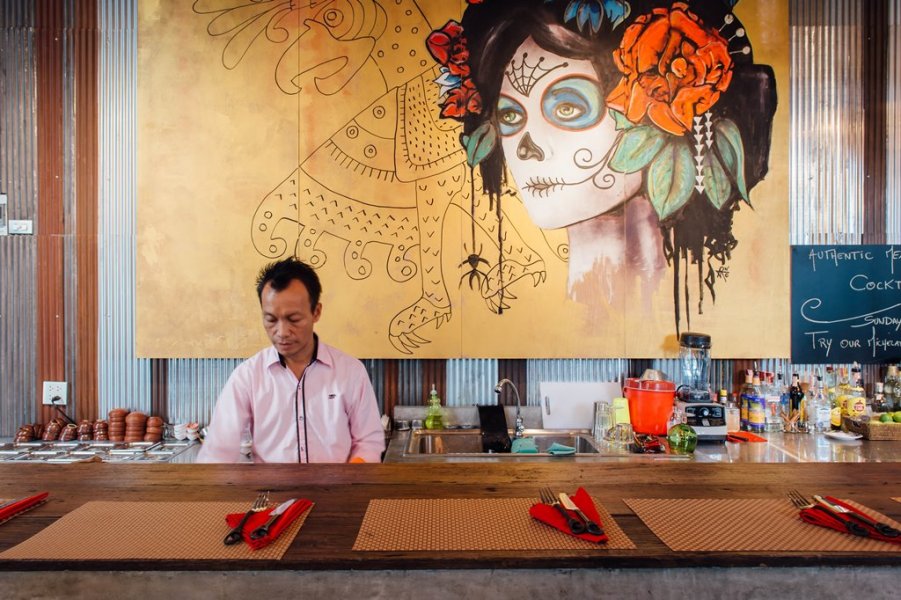 Established about eight years ago on Koh Chang, Barrio Bonito quickly earned itself Tripadvisor's no. 1 restaurant spot on the island. Co-owner Mariana Villalobos Torres, a self-taught chef from Mexico City, turns out authentic native dishes on a short menu that rotates daily. Usual offerings include burritos, tacos and queso (cheese fondue) with different fillings and toppings like homemade chorizo, slow-cooked pulled pork, beef and lamb.
092-331-5203, www.fb.com/BarrioBonnitoBKK
This booth's banh mi heads in a more creative New American direction. Instead of baguettes stuffed with the traditional cold cuts, the focus is on warm, stir-fried fillings. The duck version's juicy, Sriracha-slathered meat won't bring to mind Hanoi, but makes a decadent treat nonetheless. Round out your meal with a more traditional bowl of pho or round of crispy egg rolls. www.fb.com/eastboundbkk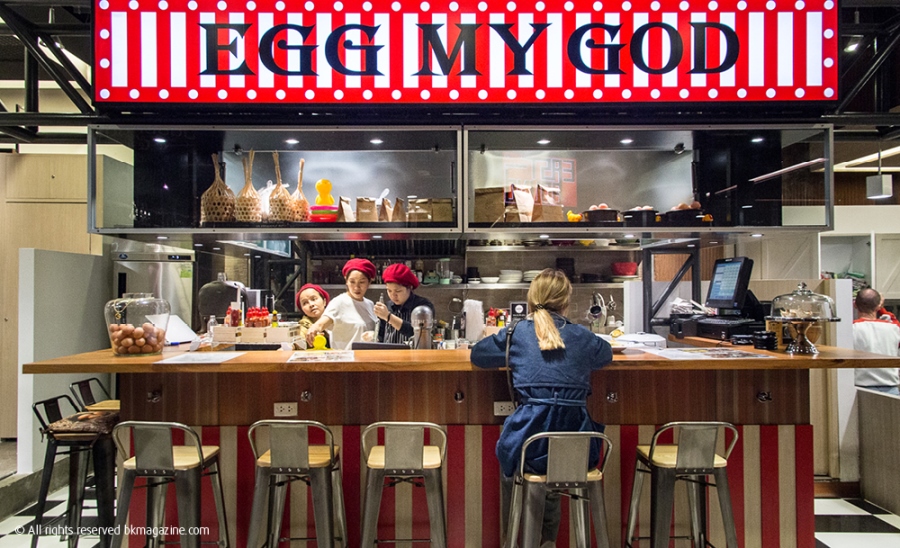 From the people behind Baan Ying Cafe & Meal come these fun, easy dishes all focusing on one ingredient, egg. Try the cold angel hair pasta with truffle and chive oil, shiitake and salted egg yolk (B250), salted egg cheesy fried (B160) and their version of steak and egg (B490) that places flavorful marinated Australian tenderloin on a bed of cream cheese scrambled eggs. For dessert, they also incorporate salty egg yolk into the baked custard cream (B90).
This spicy Nashville fried chicken specialist imports flavors from the heartland of the American barbecue, with spices from American company Sonoran. The fire in the chicken wings and thighs comes from a blend of cayenne, habanero and a pinch of our bird's eye chili. The chicken is brined in buttermilk and twice fried, ensuring long-lasting crispness with juicy and tender insides. www.fb.com/fowlmouth.bkk

Chef Chalee Kader (of Surface, The Beer Bridge, Knock) takes his snacks seriously at this fun-looking pie place. The name reflects the eureka moment when you bite into these gourmet pastry parcels and discover fillings as intriguing as Iberico pork char siu (B135), portobello mushroom with parmesan and truffle (B155), beef stew and egg (B155) and even a chunk of camembert with salted caramel (B155).The super-thin and crispy puff pastry is made using the best French flour and butter Chalee can get his hands on, and gets baked on-site all day long. 089-000-6659, www.fb.com/holymolybangkok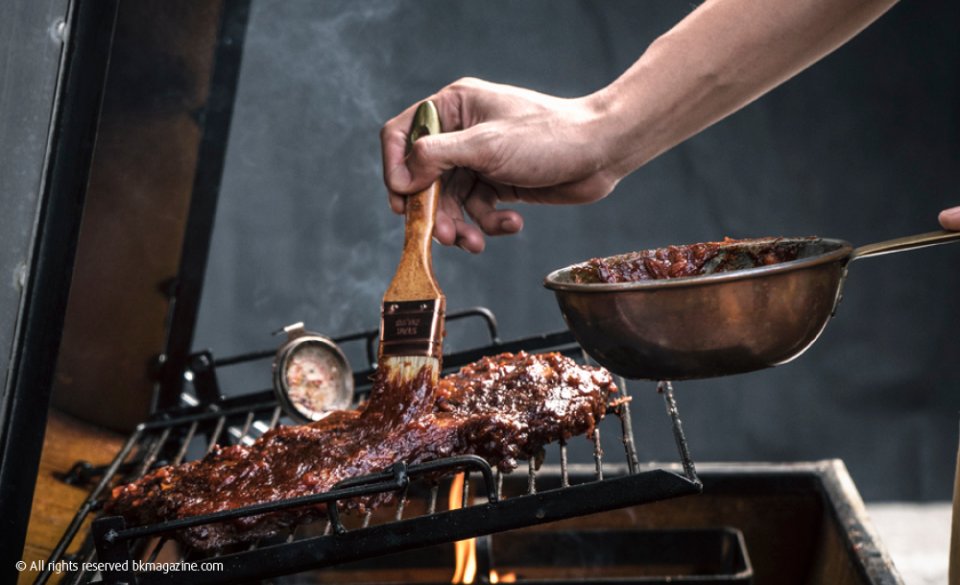 The most buzzed-about barbecue opening since Smokin' Pug is all about ribs—and pretty much ribs alone. There are two options: the standout eight-hour-roasted beef ribs (B480) and six-hour-roasted pork ribs (B280), both cooked in a smokehouse and slathered with the in-house recipe of rubs and barbecue sauce.
081-933-7143, www.fb.com MeatandBonesBangkok
Peppina
The ever-expanding Napoli-style pizza specialist (also found on
Sukhumvit Soi 31
,
Tha Maharaj
and in
Sriracha
) continues to dish out some of the best and most authentic pizza (from B350) in town. Chef Paolo Vitaletti sets the bar high with his tangy dough, pillow-soft crust and delicious San Marzano tomato sauce.
02-119-7677, www.peppina.asia
The business that had a big hand in kick-starting Bangkok's brunch craze serves all-day dishes like crab cakes with eggs Benedict (B360), corned beef hash (B280), and a sinfully rich strawberry waffle (B260). Other meals are represented on the menu too, such as lunch (burgers) and dinner (steak frites B890, roast chicken B480). Thanks to carefully-sourced beans roasted in house, the coffee here is excellent.
02-185-2865, www.roastbkk.com

The folks behind the perpetually popular Soul Food Mahanakorn's new venture spotlights comforting Thai bites, some of which are turned into burgers: the Risky Chicken (B250) wraps up a meal of somtam with fried chicken in a Conkey's brioche bun, while the Khao Soy Cowboy (B259) sees pulled pork in khao soy curry mixed with sweet potato and mustard pickles—ferociously fiery with a satisfying crunch from the crispy egg noodles. If the whole thing screams Brooklyn, it may come as no surprise that Soul Food also supplies some of these dishes to hip New York hangout Baby's All Right.
www.soulfoodmahankorn.com

This grocery store does a whole line of quality goods like cheese, cold cuts, grains, spices, nut butters, kombucha teas, stevia-sweetened juices and even alcoholic lemon juice, but it also offers a solid meal thanks to the sizable deli section. The hot kitchen will also whip up customized sandwiches on Conkey's bread, mac 'n' cheese with truffle oil, mushroom, fontina and mascarpone cheese (B350), grilled chicken sandwiches with avocado and semi dried tomato (B340) and the crusty crab burger (B450) featuring a tasty crab cake, jalapeño, Gruyere and cheddar cheese between Conkey's brioche bun. www.fb.com/sourcedgrocers
WHERE TO DRINK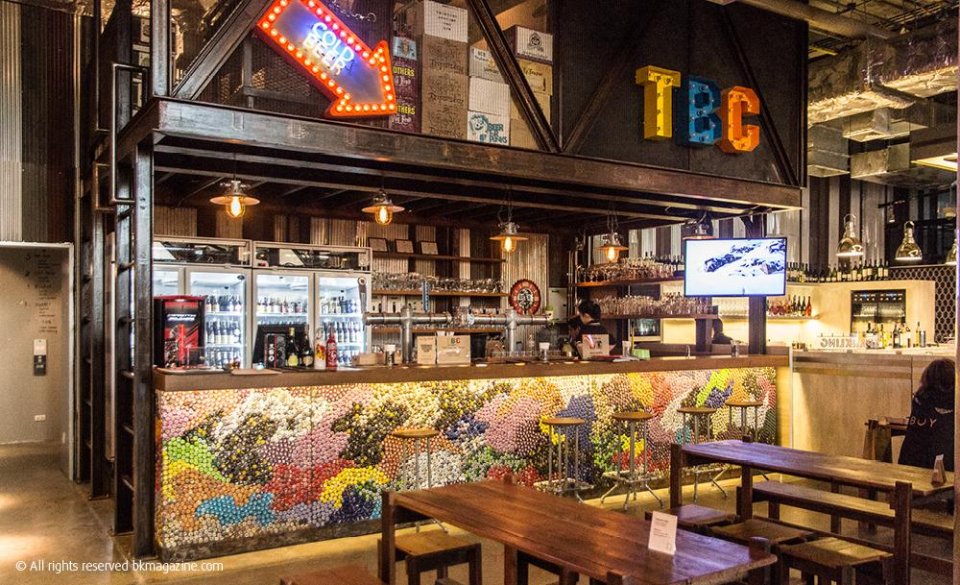 Unlike its sister venue, Brew, The Beer Cap focuses on niche craft beers, both on tap and by the bottle. When we last visited, there were six beers on tap: BrewDog Punk IPA (B160/260 per pint/half-pint), Holgate (B220), Chainbreaker White IPA (B240), Epic Escape IPA (B220), Epic Mid Mountain mid ale (B220) and Limburgse Witte (B140/240). Bottles are categorized by style (not country of origin like at Brew) and cover brands like Hitachino, La Trappe, Rogue and Chimney.
02-185-2517, www.brewbkk.com
ALSO CHECK OUT