BANGKOK RESTAURANT
Lhong Tou Cafe
This stylish Yaowarat cafe is making dim sum hip again.
In the thick of Yaowarat, this neon-tinged cafe dishes out Chinese-influenced snacks that pair perfectly with coffee or tea. Try the crispy yet creamy egg lava buns and savory Lhong Tou shumai, small boiled dumplings stuffed with pork and Chinese chives.
The buzz: The team behind Sukhumvit steakhouse Meat Bar 31 has headed to Chinatown for a new tea and coffee shop serving Chinese treats at genuinely local prices.
The decor: Nestled right in the thick of Yaowarat, the cafe amplifies the street's neon signage with its own Chinese lettering that screams in electric red and green at passersby. Traditional ornaments such as peacock, bird's nests and swallows are kitsch but in-keeping. Despite the shop-house's limited space, it packs plenty of tables into a climbing frame-like arrangement whereby diners sit above one another in what's quickly becoming the most Instagrammed seating arrangement of any Bangkok cafe.
The food: Adapted from signature Yaowarat staples, the fare here focuses on Chinese-influenced snacks that are perfectly matched with coffee or tea: crispy yet creamy egg lava buns (B29) and savory Lhong Tou shumai (B69), small boiled dumpling stuffed with pork and Chinese chive. For something heavier, the Chinese breakfast set (B129) comprises home-cooked congee and various side dishes like boiled peanuts, gun chiang (Chinese sausage), dried shredded pork and sweet radish. Also try their mala fried chicken (B79)—rich and numbing.
The drinks: Here they forego specialty coffee for strong, everyday stuff. Go for the Dirty (B85) with its contrasting layers of fresh milk and warm espresso. If you are not a coffee person, their signature Thai milk tea (B75) topped with kanom toob tub (traditional peanut sesame snack) or a rose tea pot (B180) make great choices. They also have imported craft beers and cocktails like the fruity Chinese Lychee Wine (B240).
Why we'd come back: Located right at the bottom of a street filled with unmissable eats, this chic-yet-affordable coffee shop is the perfect pit-stop to end a Yaowarat taste trek. Pathitta Kongkakate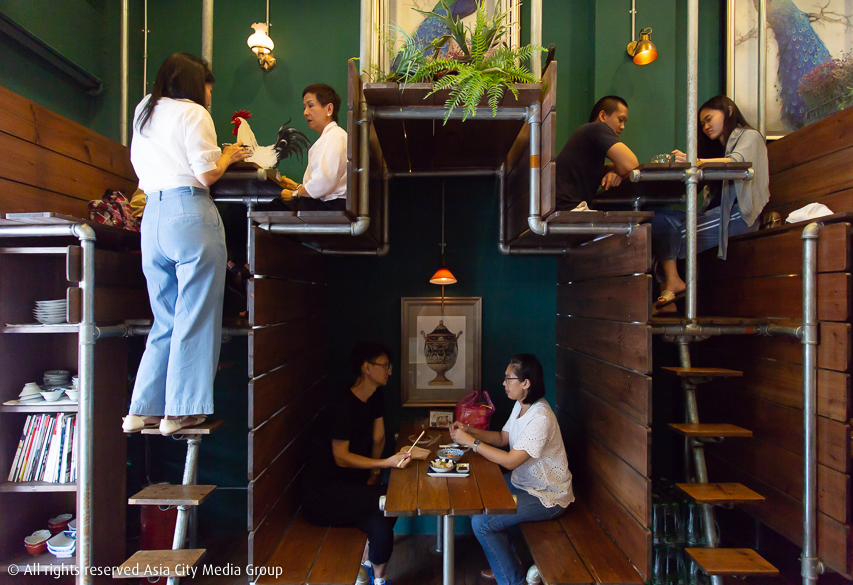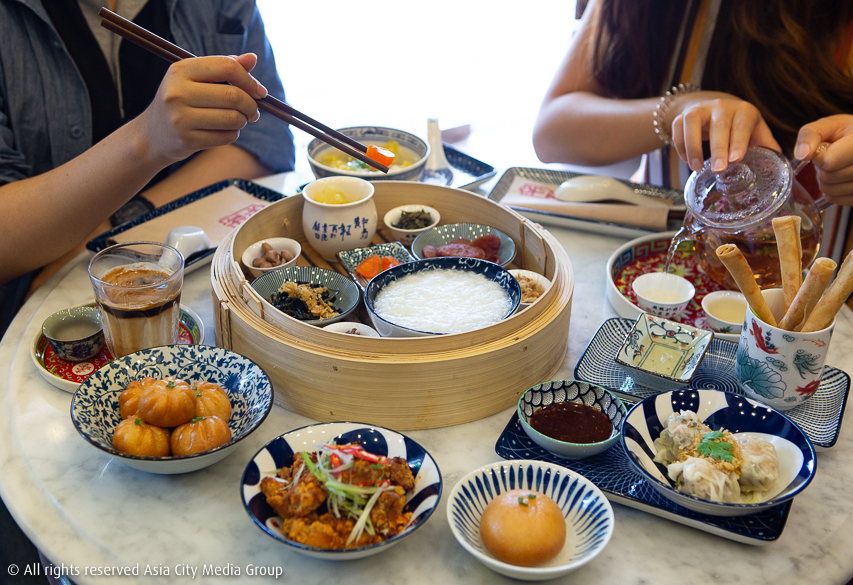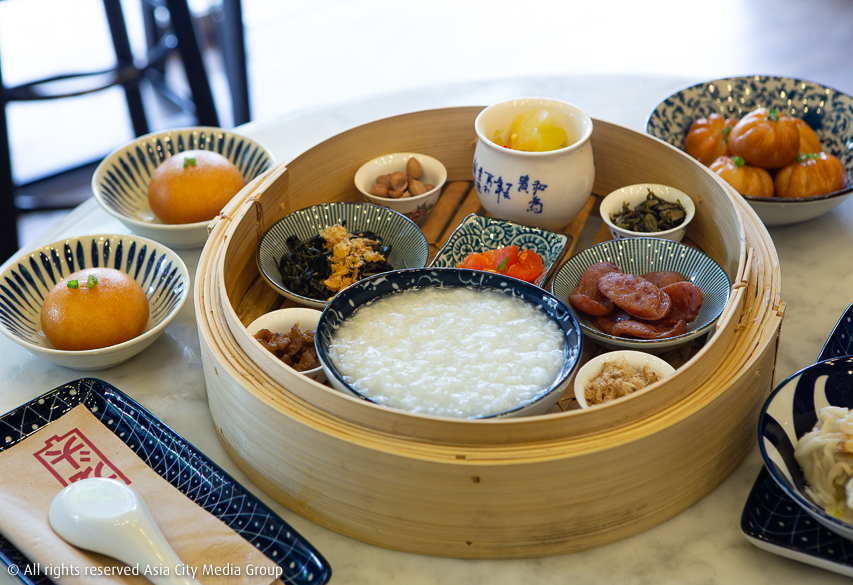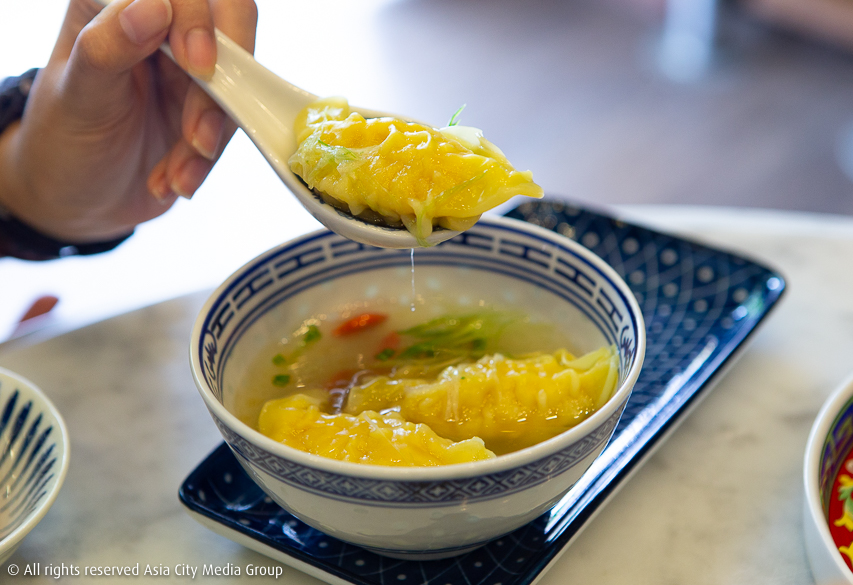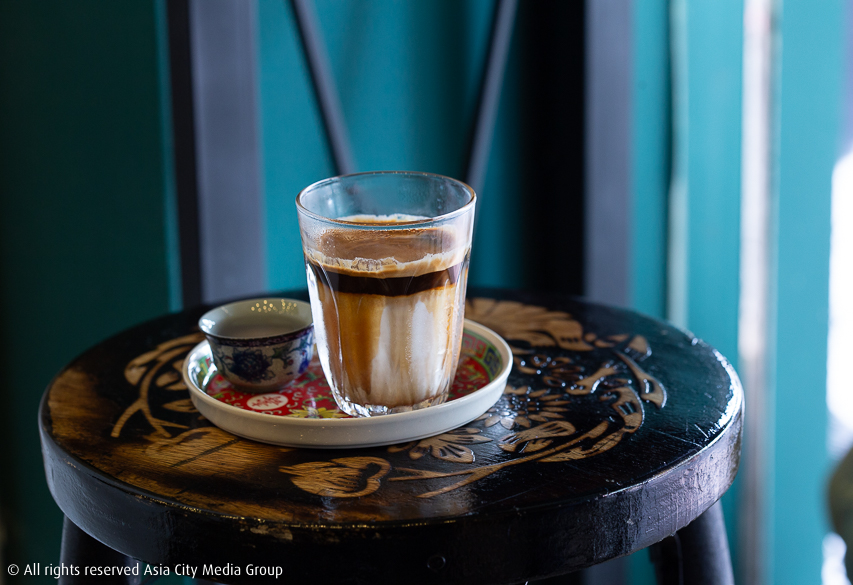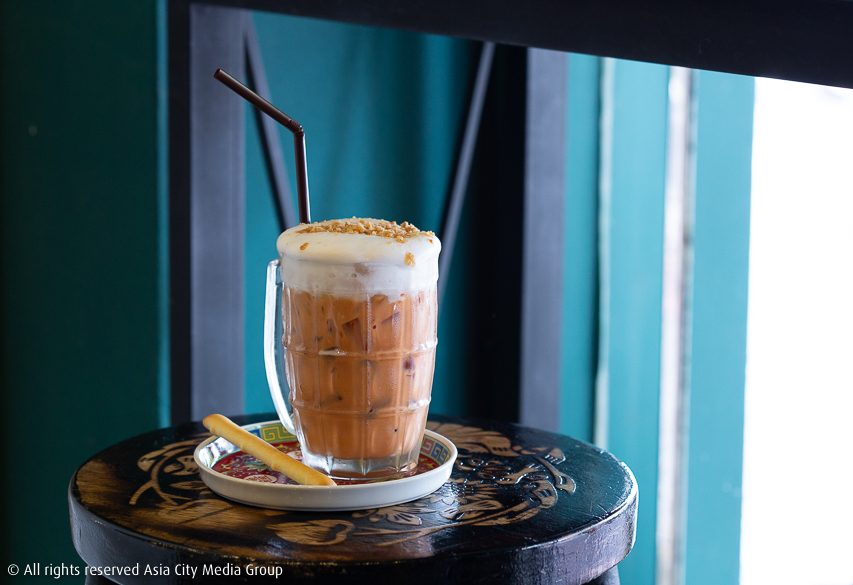 Venue Details
Address:
Lhong Tou Cafe, 538 Yaowarat Rd., Bangkok, Thailand
Phone:
085-824-6934
Website:
www.facebook.com/Lhongtou
Area:
Yaowarat (Chinatown)
Cuisine:
Chinese
Open since:
July, 2018
Opening hours:

Tue-Sun

6am-8pm

Report a correction