BANGKOK RESTAURANT
Fran's
Could this be the brunch to end all Bangkok brunches? Not likely.
Bangkok's food scene has been under siege by the culinary might of Iberry Group, a restauranteur behind several notable names like premium beef noodle chain Thongsmith, Thai-Vietnamese restaurant An Com An Ca, and this massively popular brunch spot, Fran's. Ever since the venue first opened its doors in August, 2022, the popularity shows no signs of waning, and practically no one seems to be immune.
Lines and queues show early in the morning; even the online bookings require reservation one month in advance, and the available time slots rarely allow people with real jobs a spot on weekdays.
For all the craze, it is justified, really. After all, the venue combines the might of the restaurateur group and guidance from Chalee Kader (
100 Mahaseth
,
Mickey's Diner
, and
Wana Yook
). With its photogenic, glasshouse-like setting filled with natural light, it's no surprise to see foodies, hipsters, and locals alike flocking to taste the magic here.
When we look past those magical elements, however, we see the venue for what it really is, and like any other restaurant, certain major flaws—big ones, we'd say—prevent it from reaching greatness.
The Achilles heel is the consistency of the food. This is typical of the places where head chefs don't regularly station. When Kader is here, the food is excellent; when he's not, the quality tends to slump—completely boiled eggs for the eggs benedict, for instance, has been a previously reported complaint.
Luckily, our experience when dining there didn't suffer that fate. Our velvety bacon and scrambled eggs (B390) arrived with a glossy sheen and a soft, creamy texture. On top is a massive chunk of juicy maple syrup glazed bacon, which looks perhaps even better than the menu. But on the taste, to our surprise we couldn't taste a trace of sweetness; the syrup in the bacon was imperceptible, rendering it to a mere insipid hunk of meat.
Another matter is the prices. The dishes since opening five months ago have skyrocketed from their initial prices. Our steak and eggs, another of its showpieces featuring thinly sliced hanger steak served alongside sunny side up eggs and fried sweet potatoes, set you back B880, compared to the original price of B790. Admittedly, the quality is undeniably good, but for this price, we could get real butcher work from elsewhere with smaller prices. The fried sweet potatoes on the side are a real showstopper, even more satisfactory than the steaks.
This isn't to say that our time wasn't pleasant. The salmon pesto pasta (B380) was even better than some pasta-focused places in Bangkok, arriving with a hearty portion (enough for two). But the most vaunted dish we had was the simple flan (B160); the rich, soft, cloudy texture melted inside. Perhaps, in retrospect, we should have ordered more of this instead of the steak plate.
This review took place in January 2023 and is based on a visit to the restaurant without the restaurant's knowledge. For more on BK's review policy, click here.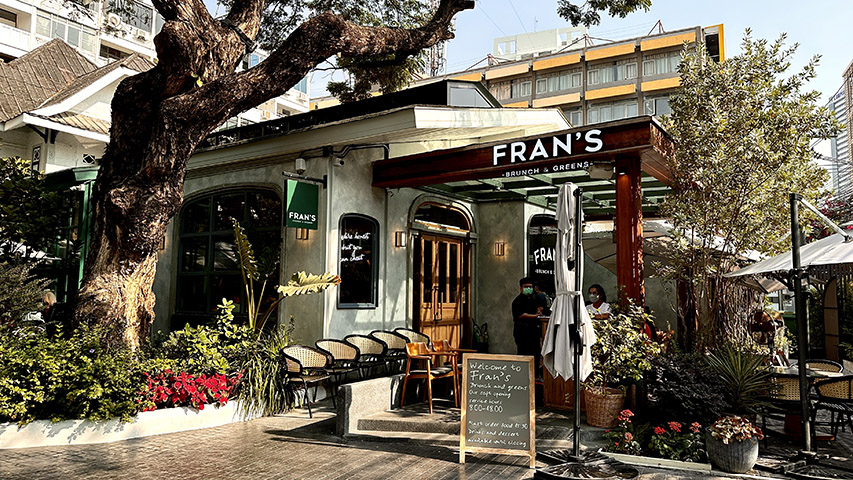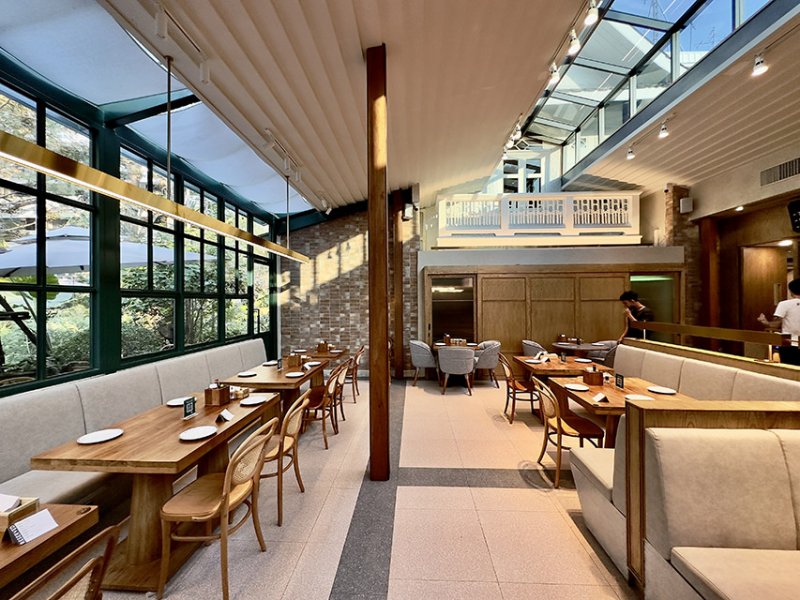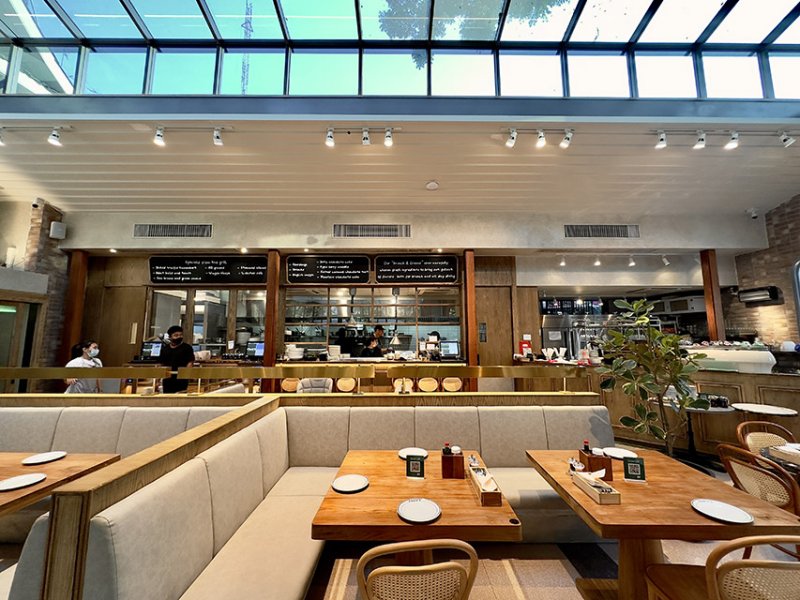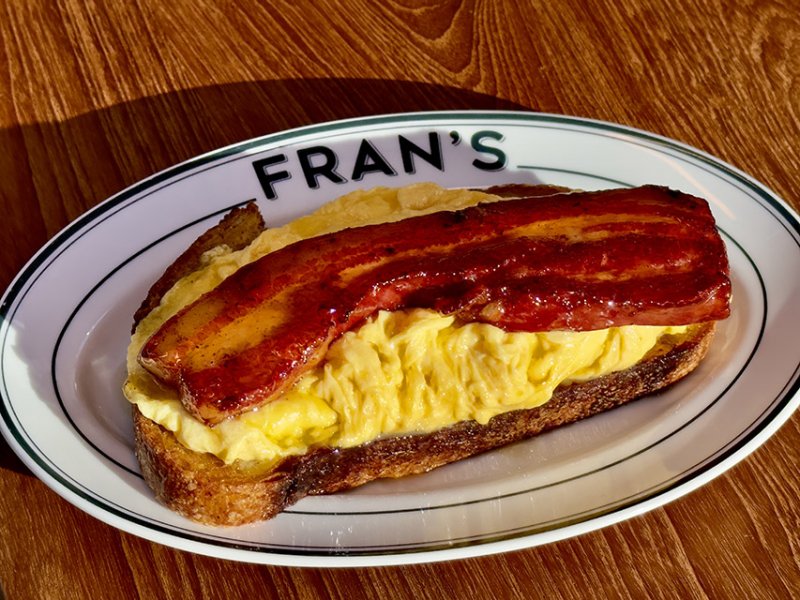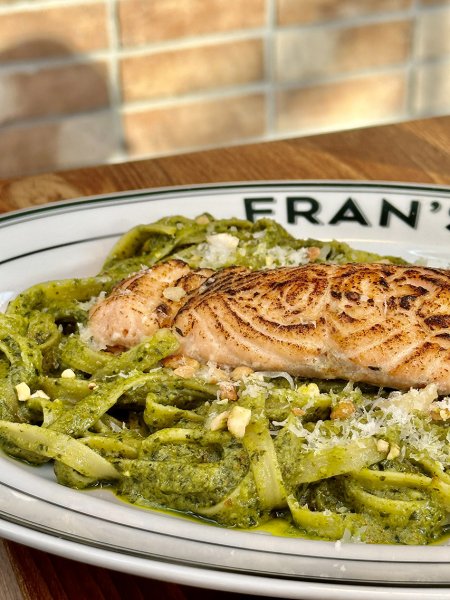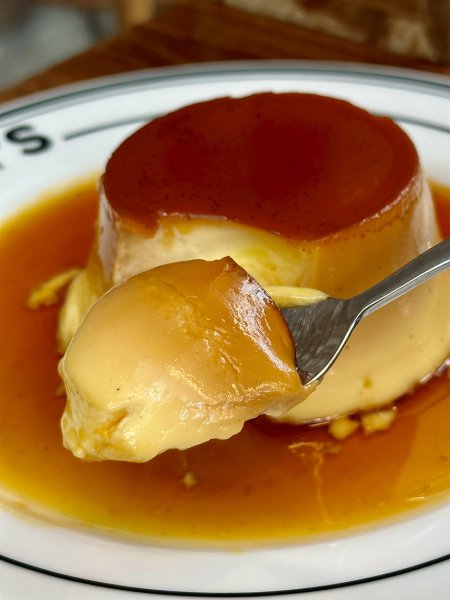 Venue Details
Address:
Fran's, 58 Soi Ngam Duphli. Sathorn, Bangkok, Thailand
Area:
Silom
Cuisine:
Cafe
Opening hours:

daily

8am-6pm

Report a correction