BANGKOK RESTAURANT
El Mercado Calle 35
El Mercado brings an independent edge to Phrom Phong with its latest deli-bistro.
Known for its mile-long lists of seafood, charcuterie, and French desserts, El Mercado will bring your "Emily in Paris" dreams to life with its Soi 35 branch. The grocer has all your artisanal needs covered, from oils and vinegars to cured meats. If you're eating in, you can have everything from bacon quiche (B149) to ready-made sandwiches like the French baguette with Serrano ham and manchego cheese (B249). There's also a range of El Mercado jars stuffed with homemade tomato sauce (B129), chicken tagine (B249), and more. Want wine? Try the dry, smoky Poully Fume Silice Francis Blanchet (B1,340).
The buzz: Bangkok's most beloved independent restaurant-slash-grocer has opened a second dine-in venue, but this one is far more accessible than the original set back in the bowels of Sukhumvit Soi 16.
The vibe: Initially meant to be a single-room bistro, El Mercado Calle 35 quickly doubled in size when its neighboring restaurant went out of business. While it doesn't have the same spacious terrace as its forerunner, this branch nevertheless enjoys a patio overlooking the action-packed alleyway between Emquartier and the Fuji supermarket. Inside, most of the seating is available on the sun-bathed, tile-floored ground level, which is surrounded by a kitchen, deli, wine shelves, and mosaic-tiled bar with an Estrella tap (B85/180ml; B140/330ml). Owners Axel Aroussi and Griselda Gras have recently added a more private, color-splashed seating area on the second floor, too.
The food: For dine-in, the focus is on pan-European sets. These regularly rotate depending on the season and availabe products, and they offer some different choices on the weekend, but the breakfast sets are more or less locked in. Drop in for the El Mercado breakfast (B269), offering coffee or tea, orange juice, pan con tamate (Catalan-style bread with tomato), Manchego cheese, muesli with yogurt, and a big croissant, or visit at lunch for a filling set (starter, main, and dessert; B399) featuring everything from pasta bolognese, eggplant moussaka, and salmon risotto to fresh strawberry tarts and homemade chocolate rolls. Of course, there are regular deals (e.g., buy six, get two Irish oyster nights) and excellent cheese and cold cut platters (from B199) featuring products selected by El Mercado for import. One new twist to the exceptional deli selection, brimming with seafood, meat, homemade sauces, olives, cheese, and much more, is the refill station: bring your empty bottles of olive oil and red wine or balsamic vinegar, and you can top them up at a discounted price.
The drinks: Draft beer comes in the form of Estrella Galicia (see above), and there are several bottles of craft beer in the fridge, but the best choices here are the wines. Most have been imported by El Mercado, but they also work with Wine Garage to collectively offer options like the lively Gotim Blanc (B180 glass/B530 pitcher/B999 bottle), a sauvignon blanc from Gras's home province, Lleida, Spain, and the smooth, fruity Roche Audrain 2018 Cotes du Rhone (B250 glass/B740 pitcher/B1,400 bottle). The wines are sold at grocery prices, too, which is nearly unheard of in Bangkok.
Why we'd come back: Tired of Emquartier's uber-posh restaurants? El Mercado Calle 35's filling, flavorful sets and independent ethos are hard to beat. Craig Sauers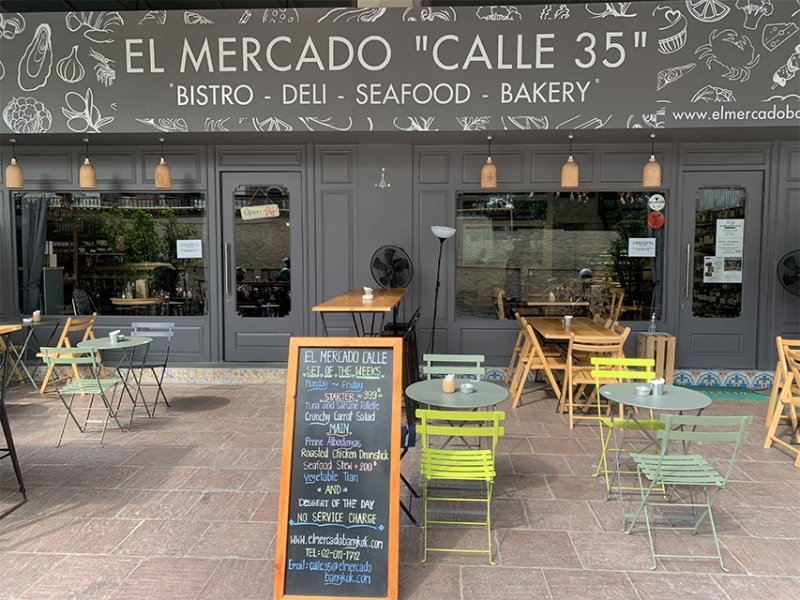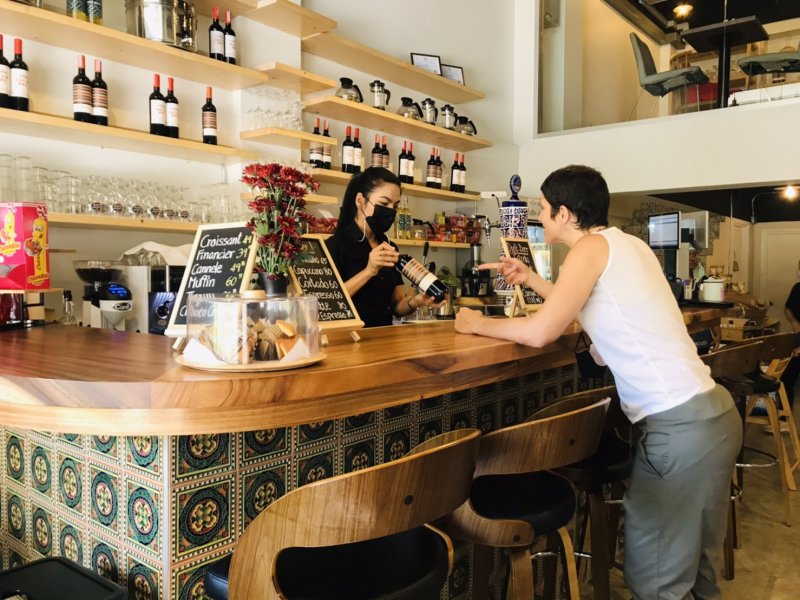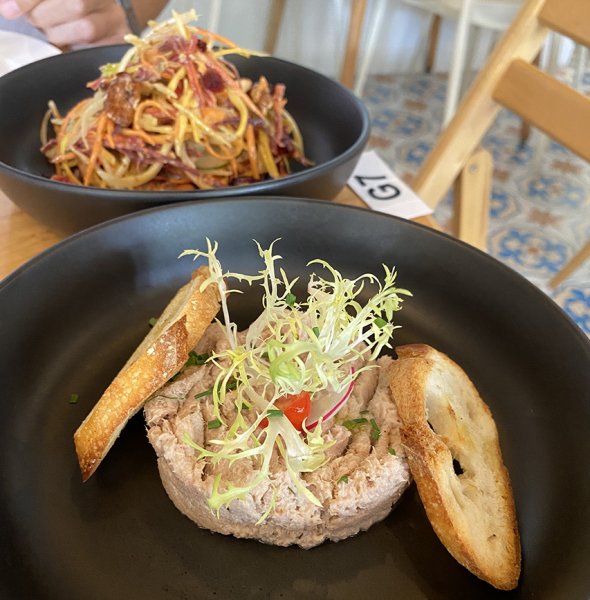 Venue Details
Address:
El Mercado Calle 35, M Tower, 15/8 Sukhumvit Soi 35, Bangkok, Thailand
Phone:
02-011-1712
Website:
www.elmercadobangkok.com
Area:
Phrom Phong
Cuisine:
International
Opening hours:

daily

8am-10pm

Report a correction