BANGKOK RESTAURANT
Bambino (CLOSED)
There's more than wagyu sandos at this cheerful modern izakaya.
The buzz:
This modern izakaya has been turning heads thanks to its affordable take on the
Internet-famous wagyu sando
, though you'll also discover Japanese street food faves with ingenious Chinese and Korean twists.
The decor: Hidden within a three-story building on a small residential street with no signage, finding your way in can be tricky. On entering, it feels like you're walking into a tiny cave, with cream walls, curved lines and soft light fixtures setting a warm and inviting tone. A wall made from compressed soil gathered from provinces across Thailand adds an earthy element. At the far end of the room stands a compact bar. Upbeat music plays in the background, forgoing the typical Japanese songs of most other izakayas.
The food: With the help of Bunker's former chef Arnie Marcella, a top-notch wagyu sando (B550) is created using an Australian wagyu striploin with a perfect balance of meat and fat. The meat gets a coat of panko bread crumbs before taking a short journey into a sizzling tub of hot oil. As for the bread, they to go for a milk-butter variety with a light and airy texture, toasted until crisp and paired with a thick spread of house-made tomato jam. For those who don't eat beef, they also do pork neck cutlet sando (B400)—it may not be as juicy, but it's so tender that you won't feel like you're missing out at all. The bar bites and large plates encourage sharing and come in exciting flavor combinations, like bow tie pasta served in creamy cashew-miso sauce with smoky grilled mushrooms (B330); eggplant dengaku with scallops glazed generously in a flavorful sweet sauce (B220); crispy noodles nestled in a spicy Sichuan-style mapo tofu (B400); and a comforting pile of crispy fries treated to okonomiyaki toppings.
The drink: In line with the decor, the drinks are rustic, full of character and unlike any typical izakaya. Asahi (B180) is the only beer on offer, allowing their exciting flavored highballs to take precedence—for something light and refreshing, try the cooling cucumber and elderflower (B280), or go for the not-too-sweet vanilla cheesecake (B260). The cocktails are not to be missed, either. We recommend the General Farmer (B340), with rosemary-infused vodka, apricot liqueur, homemade raisin syrup and lemon, or the Maxi Miner (B340), with toasted pineapple-infused tequila, pimento dram, lemongrass cordial, lime juice and ginger ale. Also available are Ozeki Silver sake (B250) and house wine by the glass (B280).
Why we'd come back: The wagyu sando may have drawn us in, but the cheerful vibe, friendly service and inventive menu will bring us back for more. Be sure to make a reservation ahead of time. Kankanok Wichiantanon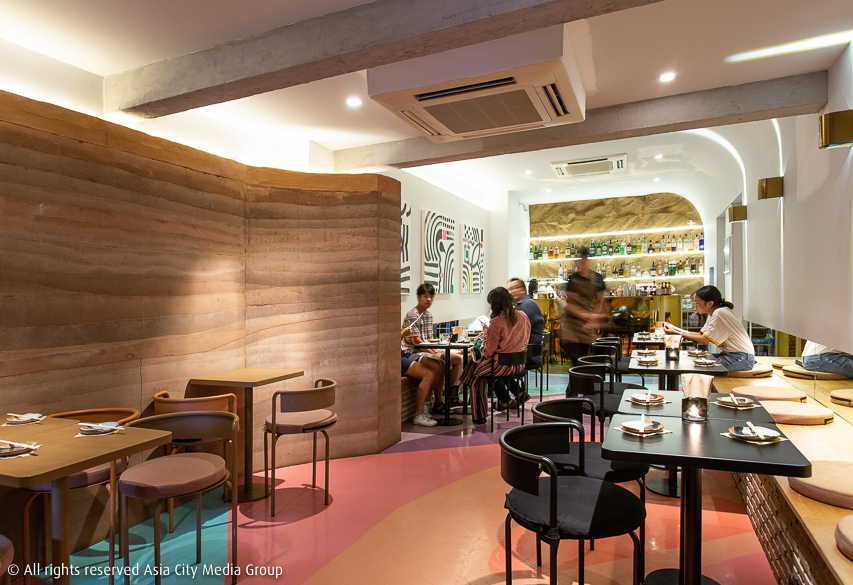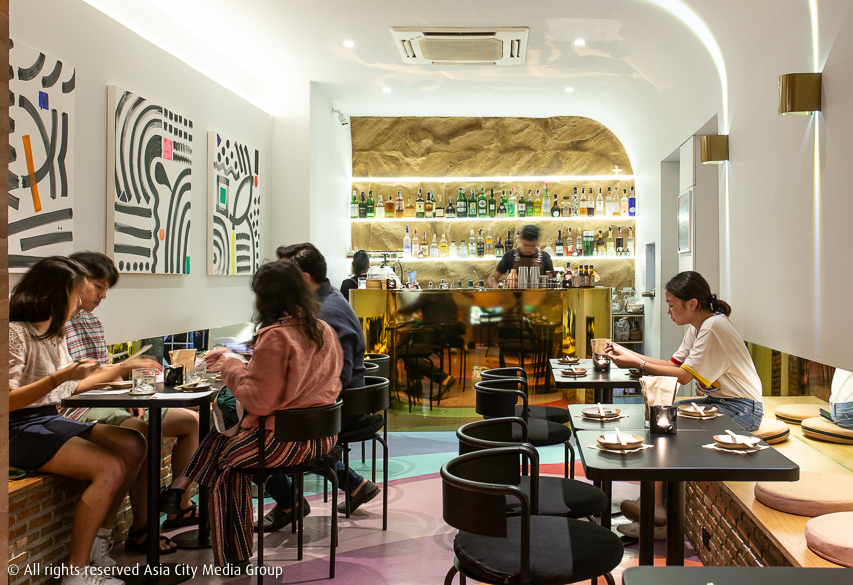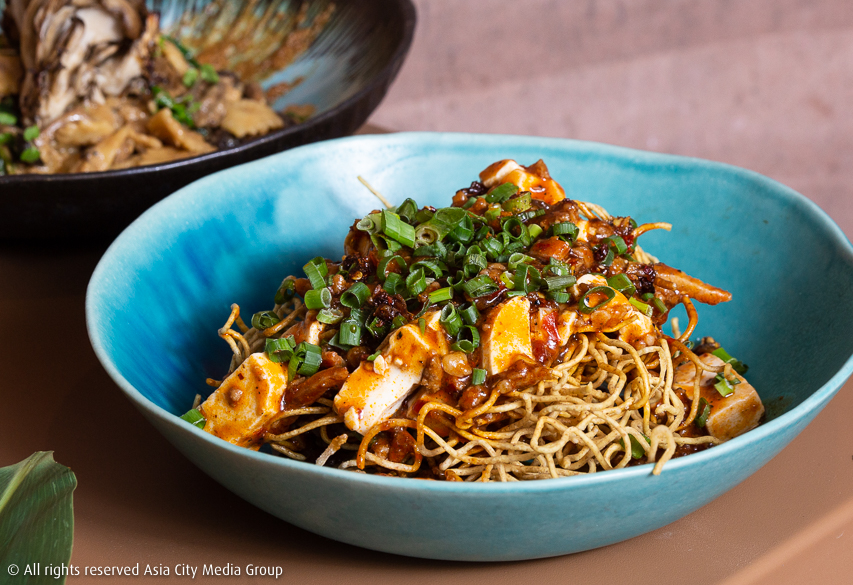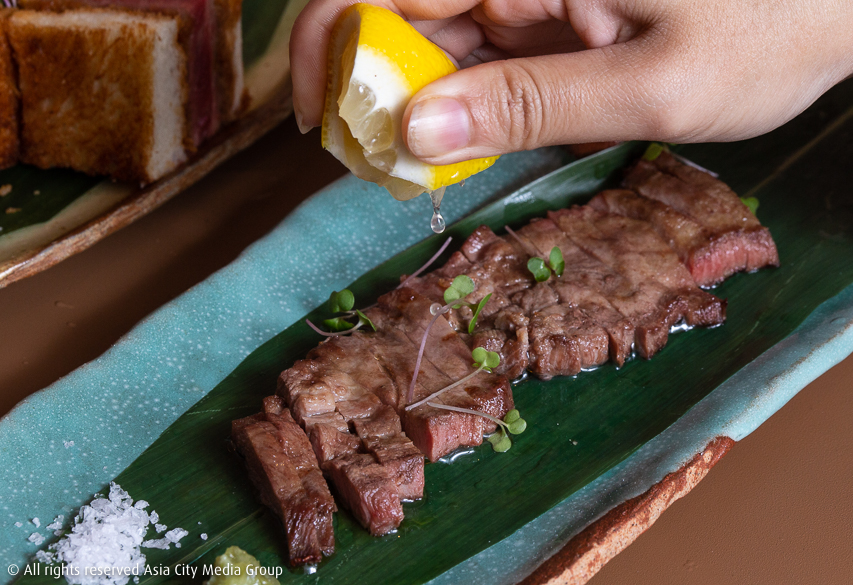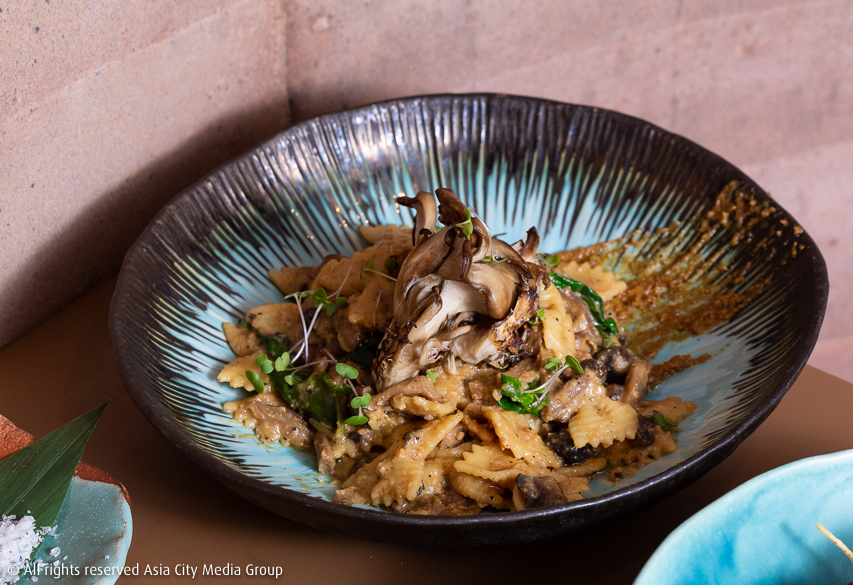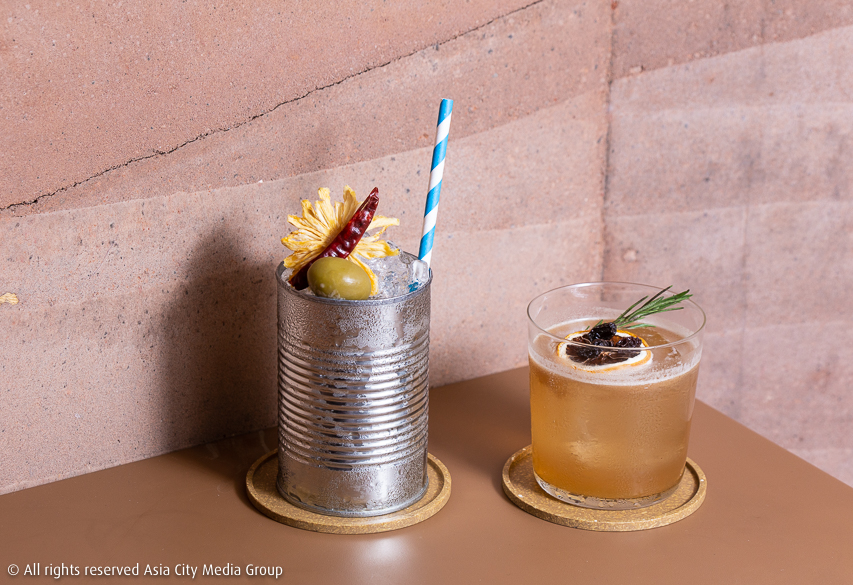 Venue Details
Address:
Bambino (CLOSED), 1045/4 Nai Loet Rd., Bangkok, Thailand
Phone:
097-028-1493
Website:
www.facebook.com/bambino.bkk
Area:
Phloen Chit
Cuisine:
Fusion, Japanese
Open since:
February, 2019
Opening hours:

Tue-Sun

5pm-midnight

Report a correction