KOH SAMUI HOTEL
Miskawaan Luxury Beachfront Villas
Stay in a stunning pool villa on Maenam Beach complete with your own private chef.
Overview: Each of these stunning private beachfront villas comes with its own pool, private chef and villa manager, making them the ultimate choice for a getaway with family or friends.
The vibe: From the moment you step out of the airport and into Miskawaan's luxury van transfer, you won't have to lift a finger. Forget self catering and make good use of your talented private chef as you settle into being waited on hand-and-foot by your villa's personal maid and manager, who can organize everything from fresh coconuts to speedboat trips that leave from the beach just steps from your door.
The villas: Located in Mae Nam, just 20 minutes' drive from the airport, all nine villas enjoy direct access to a long stretch of sandy beach, with jaw-dropping sunrise views over the glass-like ocean and Koh Phangan beyond. Unlike your typical self-catered experience, each villa comes with its own private chef, a villa manager who will ensure you want for nothing, and a maid who executes a smooth five-star service—including daily room cleaning and turn-down service. Select your villa based on size—ranging from two-to-seven bedrooms (further up the beach, another villa is even capable of accommodating up to 28 people)—and interior design. For a more traditional experience, the original Thai-style villas feature plenty of wood and local touches, while selected villas have been given a contemporary update with envy-inducing India Hicks-meets-Bali decor—think cool greys, white-washed furnishings, high vaulted ceilings, wood carvings, and rattan. Each room is en suite and situated on ground level, with sliding doors that lead out to the sea-facing private pool. Other facilities include a covered outdoor seating area complete with ceiling fans, a bar and grill; a spacious living room; and a fully-equipped kitchen. Prices start at around B15,000 for a four-bedroom villa up to B26,700 for seven bedrooms, though visit the website for their latest deals.
Activities: If you just feel like chilling, ask your villa manager to call in a masseuse or experienced yoga teacher; lounge in your villa's Insta-ready hammock; or request volleyball or water polo equipment. Plenty of toys, including pool floaties, are also available to keep the kids entertained. Otherwise, enjoy a stress-free day trip—we recommend the island picnic trip, which sees a private speedboat pick you up from the beach directly in front of your villa. For something more active, you can check out the communal gym or head out to sea on a paddle board. Come evening, the staff can set up a projector outside your villa so you can enjoy a movie under the stars. Also unique to Miskawaan is its full-service, beachfront health clinic, where science-driven, non-pharmaceutical treatments are available, ranging from preventative, immune boosting vitamin IVs to palliative care for those seeking a relaxing place to recover with family. Advance consultations can be carried out in their Bangkok office or online.
Food and drink: Your private chef will lay on a gut-busting daily breakfast spread, which can include everything from classic Thai khao tom to lesser known local dishes and Western favorites like eggs, fresh-baked croissants and healthy granola. With Olta's Jamie Wakeford now consulting on food, you can expect mind-blowing brunch creations to be added to the menu soon. For an additional fee, you can choose to go fully catered, with meals served poolside at your private villa. Choose from multi-course set menus, ranging from healthy detox dishes to Samui-centric Thai feasts, or request a tailored experience to suit your dietary needs: keto, low-carb, high-protein, you name it. If you fancy exploring, there are plenty of beach bars and restaurants within walking distance, too.
Why we'd come back: It takes a moment to get used to being waited on hand-and-foot, but once you've settled into this luxurious lifestyle, you'll never want to leave. The gorgeous villas alone demand repeat visits, while the thoughtful, personal and friendly staff are always one step ahead of you.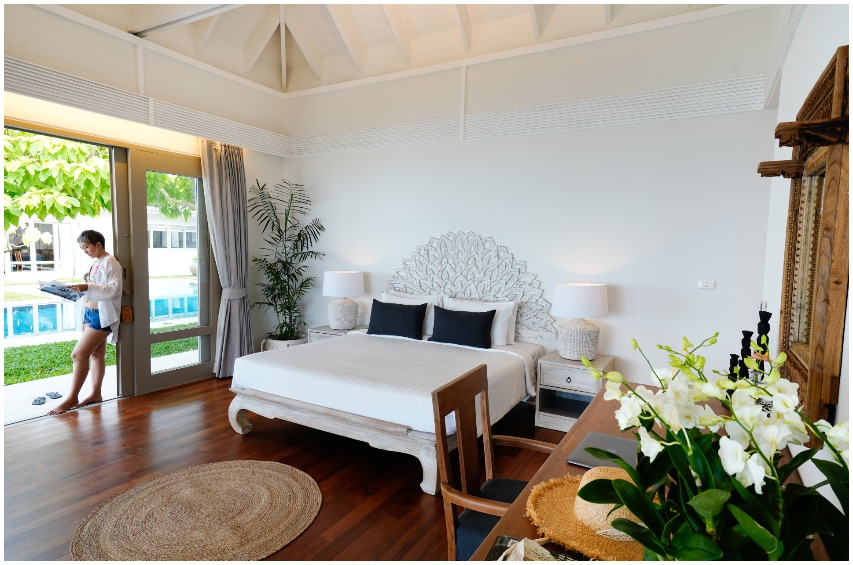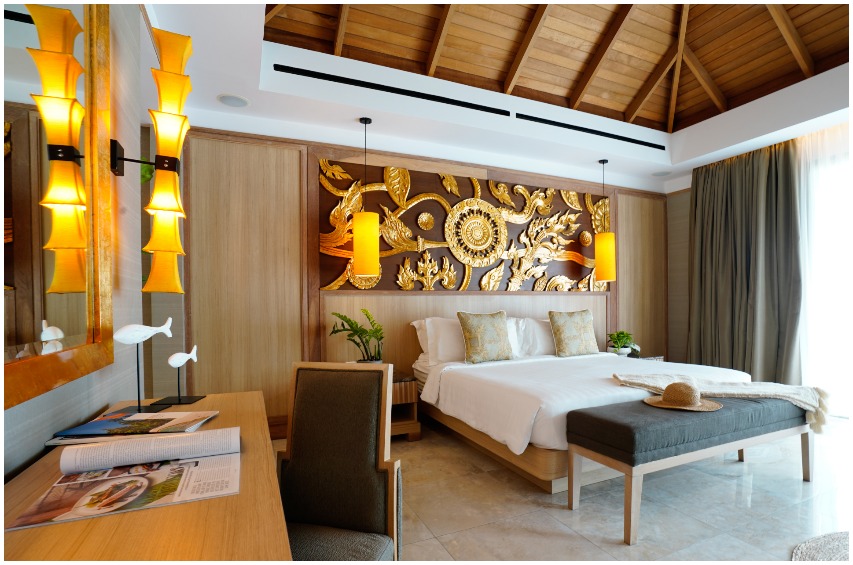 Image credits: Miskawaan / Jason Lang