HO CHI MINH DESTINATION_ARTICLE
A Travel Guide to Chic Saigon: Shopping, Dining and Nightlife
When we last visited Ho Chi Minh City, aka Saigon, in 2008, back when everybody was saying Vietnam was fast on its way to becoming Southeast Asia's hottest destination, our first impressions weren't entirely favorable. What we encountered were seemingly endless swarms of motorcycles sounding their horns and grumpy shouting matches. But five years later, that's all a distant memory, as Vietnam's largest city finally looks set to fully realize its high-end tourism potential.
A Growing Metropolis
"Saigon has changed and, now, you big city people will like it," a friend of ours and frequent visitor to Saigon remarked recently. Looking out from Saigon Skydeck, the 360-degree observation deck on the 49th floor of the city's tallest skyscraper, Bitexco Financial Center (36 Ho Tung Mau St., District 1, +848-3915-6156. Admission: VND200,000), it's certainly easy to be taken in by the sheer enormity of the former French colonial capital (1955-1975). Renamed Ho Chi Minh City in 1976 in remembrance of the national hero, the name Saigon is still commonly used by the more than nine million residents of this giant metropolis. As daunting as that may sound, the throngs of noisy motorcycles have seemingly been replaced by well-mannered riders and more cars. Taxis are everywhere (and happy to turn their meter on).
Cafe Culture
Coffee is a big deal here. There are more cafes than convenience stores. Popular local cafe chain Trung Nguyen (see branches at www.trungnguyen.com.vn) is found on almost every corner, luring you in to sip a cup of sua da, the incredibly thick Vietnamese drip coffee that's sure to awaken you from any afternoon lethargy. Once you order, the waiter will serve a cup topped with an aluminum drip coffee maker. You need to wait till the hot water passes through the ground coffee, then the staff will take away the dripping cup and you can take a sip. (Don't try removing it yourself, the staff will come and pat your hand.)
In recent years, even more cafes have sprung up around town to cater to the needs of the cool, younger generation and affluent visitors. One must-visit is L'Usine on Dong Khoi Street (+848-6674-3565/9565), though this cafe-cum-gallery-cum-store is not the easiest to track down; its entrance hidden down a tiny, sign-less alley where locals sell paintings and crafts. Take the old staircase up to the second floor and you'll be transported to another world: the black, Victorian-inspired facade opens up to a lofty black-and-white, air-conditioned space filled with the welcoming aroma of coffee and baked treats. While the drinks here are not particularly memorable, the fashionable ambiance and chance to rub shoulders with Saigon's hip set make the place a special retreat. After your done with your coffee, take a look around the adjacent gallery, with its rotating exhibitions, or peruse the store which sells well-designed clothes and home-décor items from Vietnam and around the world.
Princess and the Pea (Pasteur St., +849-0770-3159), on the other hand, is where you go to hide out. We accidentally discovered this super-tiny cocoon tucked away in a small alley on the top floor of a dull-looking shophouse—you hardly notice its signage. The cafe's decor makes you feel like you've entered a set for Hans Christian Anderson's Princess and the Pea, with vintage fabrics and a pile of mattresses at one corner. The crowds here are also not what you usually encounter on Saigon's streets: a group of friends playing cards, a lesbian couple and a guy playing a guitar like he's alone in this universe—it's like a secret place for those in-the know.
Euro Chic
Located right in the middle of the city, Dong Khoi Street is Saigon's equivalent of Bangkok's happening Rama 1 Road. But unlike here, Saigon is home to huge footpaths which run beneath 10-meter-tall trees, meaning people can easily walk around and hop in and out of streetside stores. American luxury brand Ralph Lauren (Vincom Eden, +848-3936-9618) just opened its flagship store here in the last few months, joining esteemed company like Emporio Armani (Vincom Center), Hermès (Vincom Eden, +848-3936-9170), and Louis Vuitton (161 Dong Khoi St., +848-3827-6318)—the French-style facade of the latter makes for a very good photo opportunity. We popped into Runway (M/F, Vincom Center) and found that it sells the Céline cabas tote for a few thousand baht cheaper than at Club 21 in Bangkok. Meanwhile shoe-lovers might like to visit one of only two official Christian Louboutin stores in Southeast Asia (143 Dong Khoi St., +848-3823-0121), the brand famous for red soles and studded pumps.
New Cuisines
Though Vietnamese and French cuisines dominate here, Saigon has welcomed more variety recently. One new opening is Blanchy Street (Hai Ba Trung St, +848-3823-8793, www.blanchystreet.com), named after the former name of Hai Ba Trung Street, where it's located, built in tribute to Paul Blanchy, the first elected mayor of Saigon. The contemporary decor with Japanese accents hints at the kind of food Chef Yoko Oba presents. Oba was trained at the Michelin-starred Nobu in London, an experience that informs his Japanese fusion cuisine. His signature dish, the blanchy grilled chicken, is tender and juicy, and comes with a special dipping sauce. Adjacent to the newly opened Emporio Armani store is the Asia Pacific's first Emporio Armani Caffe, where diners can feast on Italian comfort dishes (like pasta and pizza) amid a bold decor in deep red, dark green and black hues.
Party Time
Centro Bar & Lounge (Lamson Square, next to Caravelle Hotel, +848-3827-5946) seems to be the city's most happening nightspot for local partygoers who love to groove to international tunes. The party scene in Saigon has recently been taken to another level with the launch of Bitch Party (bitchpartysaigon.com) organized by a group of local gays going by the name of Bitch Saigon. Bitch hosts a gay party on the last Saturday of every month at Centro Bar, featuring Silom Soi 2-style dance tunes and drag shows. The team say that they're inspired by the gay parties of Tokyo, San Francisco and, of course, Bangkok.
Classical Culture
The top sites in Saigon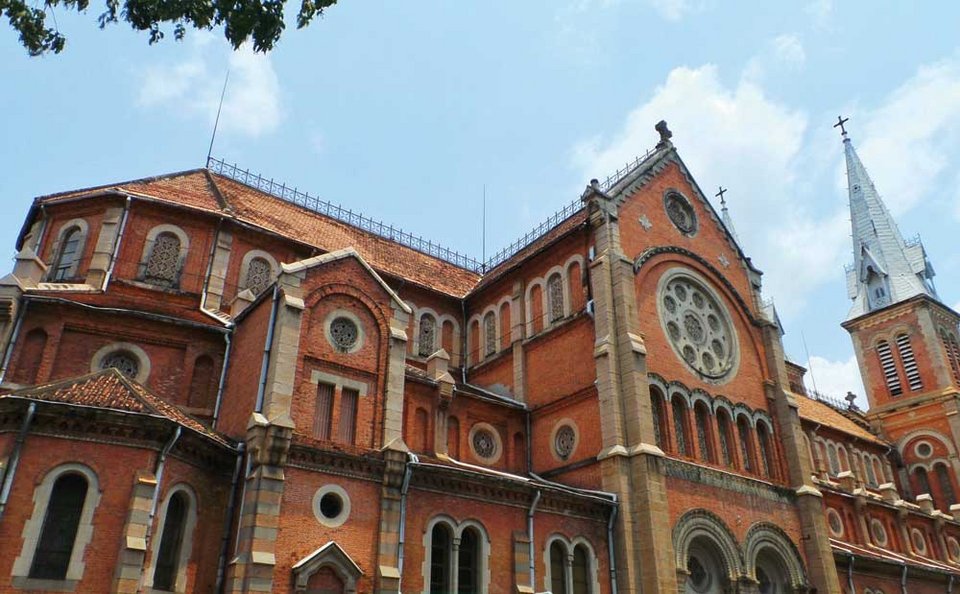 Notre Dame Cathedral de Saigon. The city's most important church was built in 1877 in the then-popular gothic style with materials imported from France. Conxa Paris Square, Han Thuyen St., facing Dong Khoi St. Open daily 5:30am-5pm. Sunday mass 9:30pm.
Ho Chi Min City Hall. Opened in 1908, this gorgeous structure is an exact replica of the Hotel de Ville in Paris, which was built in the 1870s. In front stands a statue of Vietnam's national hero Ho Chi Minh, aka Uncle Ho. End of Nguyen Hue St.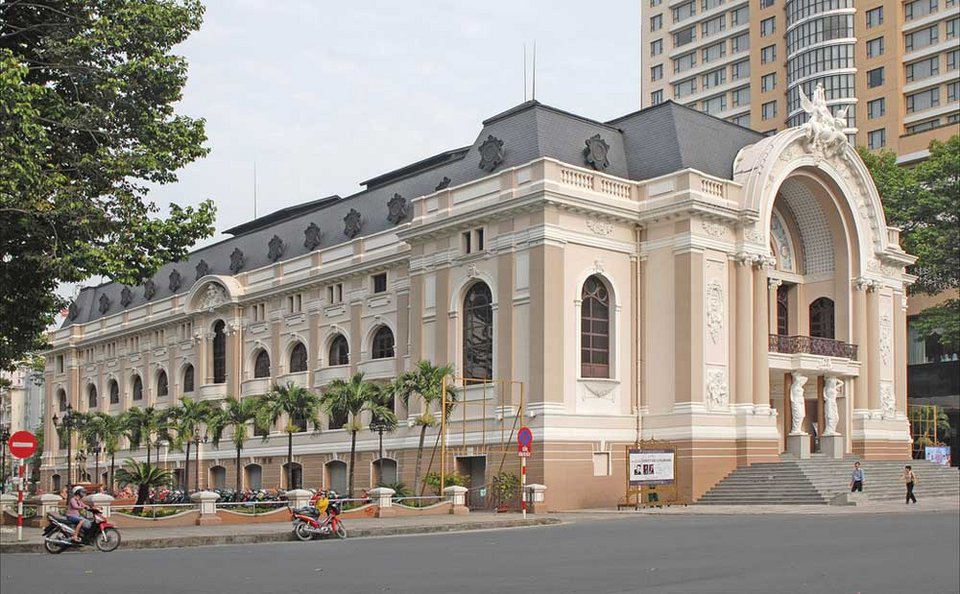 The Opera House. Designed by French architect Eugene Ferret and built in 1897, the Opera House was intended to deliver French culture to rich French expats in Saigon during colonial times. The building was turned into the South Vietnam Assembly House in 1955 and has undergone a number of refurbishments since. Now it opens only when there is a performance. 7 Lam Son Square, Dong Khoi St.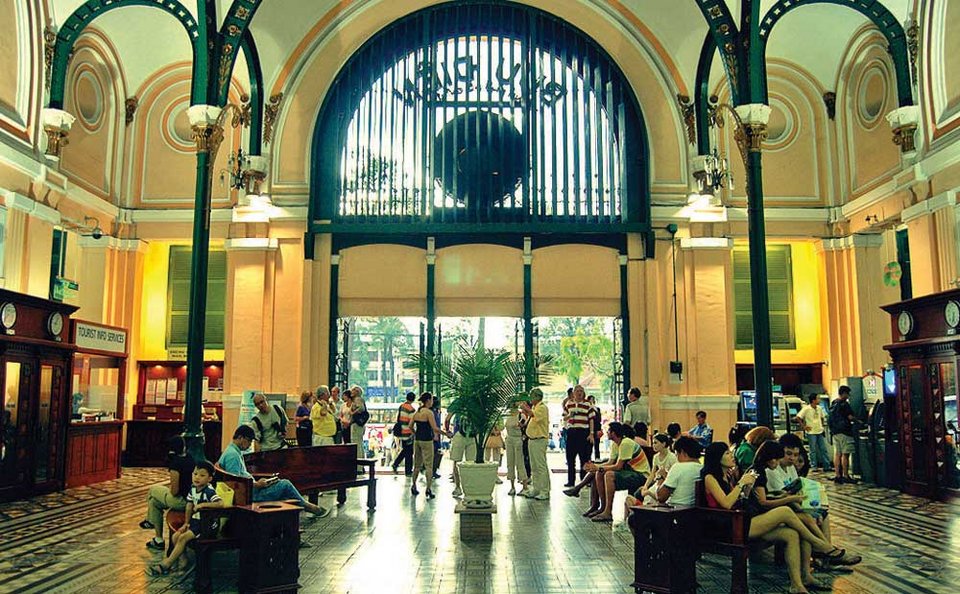 Saigon Post Office. The work of Gustave Eiffel, the French architect who designed the Eiffel Tower, this was opened in 1891 and is still Vietnam's largest post office. The building showcases the gothic-style architecture adopted by a lot of train stations in Europe in the early 1900s. 2 Cong Xa Paris. Open Mon-Fri 7am-7pm, Sat-Sun 7am-6pm.
Essentials
Getting there
AirAsia, THAI Airways, Lufthansa, Vietjet and Vietnam Airlines operate direct flights from Bangkok to Ho Chi Minh City daily.
Where to stay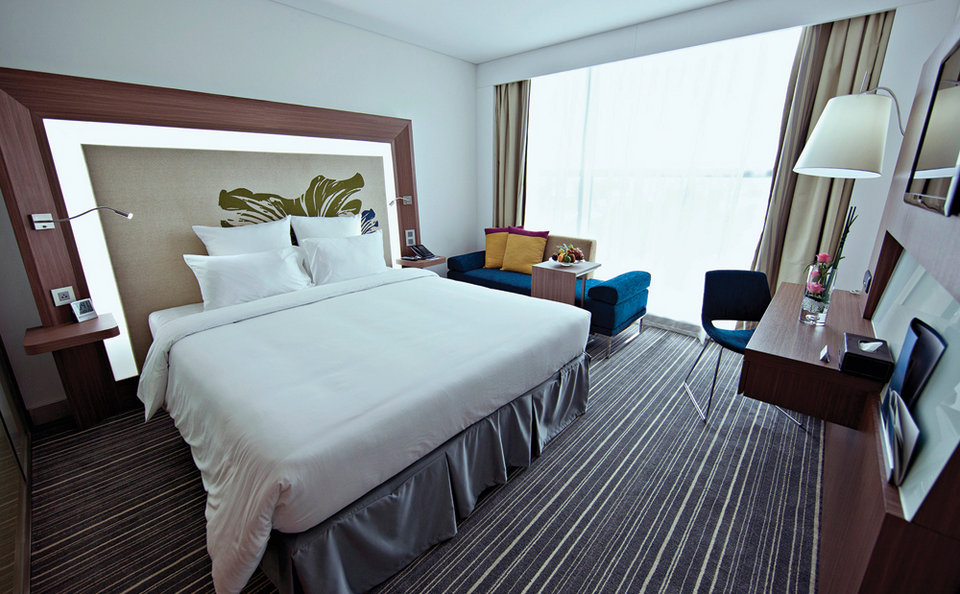 Opened last year, the Novotel Saigon Centre combines modern rooms with a prime location among embassies, businesses and shops. The hotel features 247 guestrooms in five categories, two restaurants and an open-air swimming pool. Rates from B3,000. www.novotel-saigon-centre.com
Currency
B1 = VND700 (Vietnamese Dong)

Venue Details
Address:
A Travel Guide to Chic Saigon: Shopping, Dining and Nightlife, Ho Chi Minh, Vietnam
Report a correction