BANGKOK RESTAURANT
Workshop
Yen Akat's buzzing French restaurant aims to offer a collaborative space for the community.
The buzz: Part bistro, bar, and gallery, but 100-percent a testing ground for bold new ideas, Yen Akat's buzzing French restaurant, overseen by 31-year-old chef Clément Hernandez (J'aime, Brasserie, Cordonnier), aspires to be more than the sum of its parts.
The vibe: Easily spotted by the brightly lit sign bearing its name in capital letters, Workshop occupies two renovated townhouses that have been fused together. That gives the handsome, one-floor space a little extra dimension. Through the front door, the road-facing dining room is filled out with a handful of tables, some cozy fabric seating, warmly lit table lamps, and a small bar, plus rotating exhibitions that do more than decorate the walls. The artwork, according to Hernandez, influences the cocktail menus, the periodic events Workshop hosts, and more. "Like a true workshop," he says. Beyond the bar, you'll find an open-air terrace—a nighttime sanctuary for Yen Akat residents and weekend reprieve for returnees from further afield. On the other side of this terrace lie on-site offices for the IT firm-slash-burgeoning restaurant group, which aims to expand its footprint with fun projects across the neighborhood. In the back of it all is a small room, equipped with a high-definition smart TV and a table big enough for four to six, that can be rented out for product launches, private dinners, or business lunches.
The food: Hernandez notes that French food is a marriage of product and technique. "The technique adds value to the product—no unnecessary touches," he says. Here, that manifests in what he calls "sincere" dining, an ingredients-first ethos yielding dishes that are "almost like grandma's cooking." The a la carte menu is packed with well-executed, pocket-friendly dishes, including house-cured trout with green apple, sour cream, pickled shallots, and dill (B340); slow-cooked pork belly, boasting perfectly crispy skin, served with thin-sliced pickled shallots, mustard sauce, and lentils (B390); and a sweet-savory camembert "cloud," which sees the cheese puffed up like meringue and served with rye chips, watermelon jam, and pumpkin seeds (B190). If you like foie gras, don't miss the house special: the terrine (B450). Lightly seasoned with salt and pepper and served with longan chutney and buttery brioche, the foie gras loaf is silky smooth and packed with flavor. Among the dessert options, the Floating Island (meringue resting in coriander-laced crème anglaise and topped with candied nuts, B180) breaks the mold, offering a fun, savory twist from the expected sweet treat at the end of your meal. Want to have your dinner sorted out for you? The four-course tasting menu sees Hernandez flexing his fine dining muscles in dishes like stuffed squid ratatouille with vegetable reduction, pickled eggplant, and squid ink tuile, and medium-rare Barbary duck breast served with spaetzle, eryngii and chanterelle mushrooms, and an optional topping of foie gras. At just B1,000 (B1,500 with wine pairing), it's excellent value, too.
The drinks: As mentioned above, the cocktail menu will change as new exhibitions open (about every quarter). At time of writing, a new menu was in the works. While you can still order classics like an Old Fashioned with Evan Williams or a Beefeater Negroni (both B250), you can also get wine at competitive prices. Think a 2018 Stone Bay Sauvignon Blanc (B290 glass/B1,400 bottle) or a 2016 Château Loumelat Bordeaux (B290 glass/B1,400 bottle). Select bottles of whites, reds, and rosés are currently going for B990 each, too.
Why we'd go back: Workshop already boasts its fair share of regulars, thanks to its inclusive, communal vibe and excellent food at prices that won't make your eyes water. But it's the promise to continue exploring the nexus between art, food, and experience that makes return visits so exciting.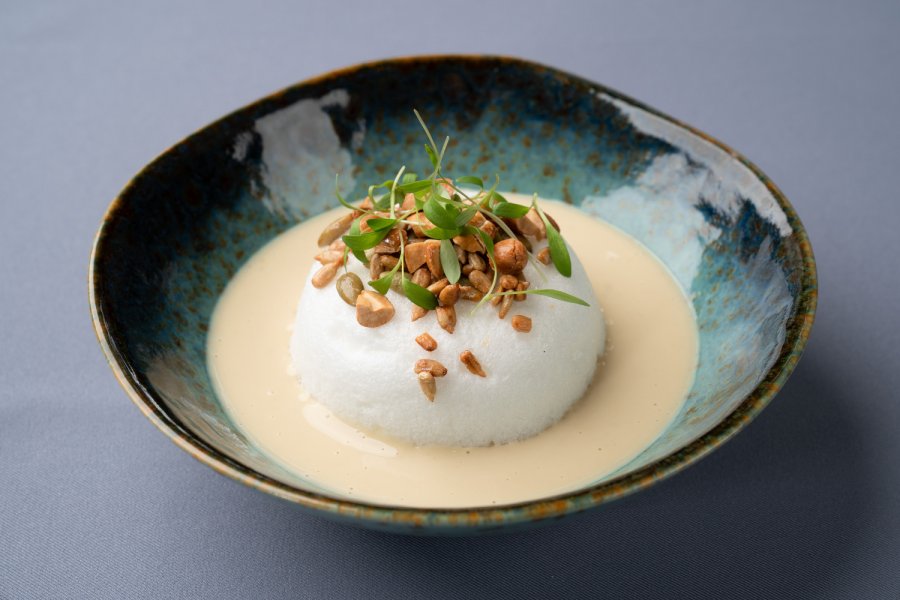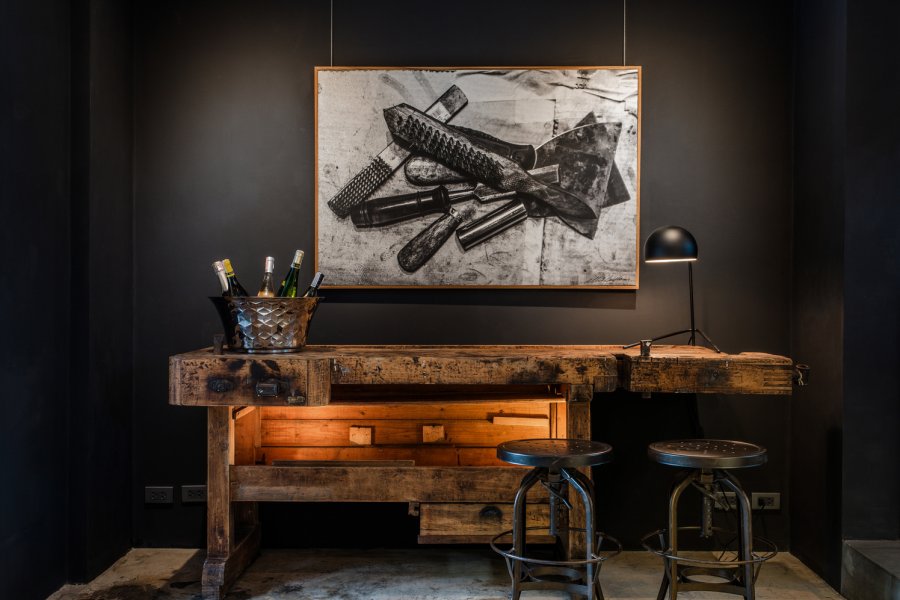 Images: Workshop
Venue Details
Address:
Workshop, 15/1 Yen Akat Rd., Bangkok, Thailand
Phone:
06-2519-0055
Website:
www.workshop.co.th
Area:
Sathorn
Cuisine:
French
Price Range:
BB -

BBB

Open since:
June, 2020
Opening hours:

Mon-Sat

11am-11pm

Report a correction