BANGKOK RESTAURANT
Vistro
A vegan paradise in Phrom Phong.
This two-story vegan bistro exudes positive vibes from the moment you ascend the bright staircase. Green plants and natural light provide the setting for vibrant and creative dishes, ranging from jackfruit larb tacos (B280) and gyro-style "chicken" habibi wraps (B290), to passionfruit cheesecake (B165) and homemade kombucha (B160). Even carnivores will find dishes to love here.
This review took place in February 2020 and is based on a visit to the restaurant without the restaurant's knowledge. For more on BK's review policy, click here.
---
At a time when the rest of the world has warmed up to plant-based cuisine, Bangkok remains in a purgatory of tepid khao gaeng and Caesar salads. Vistro is out to change that.
Occupying a two-story building on Sukhumvit Soi 24, the plant-based bistro looks like little more than a takeaway café from its ground-level coffee counter. Climb the dark wood staircase to the second floor, however, and you'll find a greenhouse-like space decorated with creeping vines, hanging plants, whitewashed brick walls and a high, corrugated metal ceiling. The spacious dimensions and splashes of green lend the restaurant the kind of airy, away-from-it-all ambience that tempts you to linger over a glass of kombucha (B140 draft/B160 bottle).

Like many upmarket-casual vegan restaurants, you order at the counter here, and while the staff is warm and welcoming, service can be slow. On our last visit, it took several requests to get our drinks, and the starters came out after the mains. Not that there's much difference between the two. The Vistro Dumplings (B220), stuffed with a mixture of tofu, sesame and spring onion, and served with crunchy, flash-fried soy protein balls, are so filling they might as well be an entree. They just can't escape the unfortunate stereotype that haunts a lot of vegan food—they're bland. That's despite being bathed in chili oil and kombucha vinegar.

Other dishes don't have this problem. The Habibi Wrap (B290) is proof that Mediterranean cuisines are perfectly suited for plant-based diets. Wheat flour wraps packed with hearty soy protein, lettuce and red cabbage receive generous pours of tzatziki and tangy chimichurri. It's filling, delicious, nourishing. The bright, fresh beet ravioli (B260)—beetroot pockets stuffed with truffle "cheeze" served atop lemon-coated rocket—is just as satisfying.
Going beyond Western cuisines, The Burmese Tostadas (B280) spin an inspired take on Southeast Asian fare (albeit with a Mexican twist) with pickled tea leaf salad, fresh chilies and crunchy yellow beans. Pair these with a kombucha-based mocktail like the dill-filled Vistro Mojito (B200), and you start to understand what this place is aiming for: good, wholesome food that's affordable, made from natural ingredients and not limited by regionality

Plant-based, Phrom Phong, green, global. This place might be calling out to the one percent of us who enjoy silent meditation retreats in Bali, but the food is so comforting, the flavors so far-reaching, that Vistro might finally force the plant-fueled paradigm shift this city's food scene sorely needs.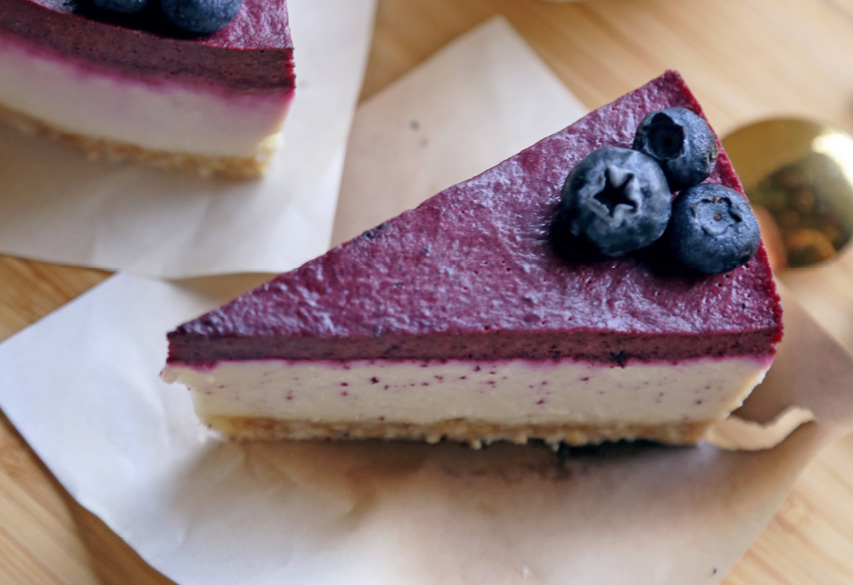 credit: www.facebook.com/vistrobkk