BANGKOK RESTAURANT
Tsukiji Aozora Sandaime
Omakase sushi at a price you can afford.
Pull up at the 12-seat bar to watch the chefs work with a quiet confidence that disguises the sophistication of the sushi, which comes in the form of omakase sets and a la carte pieces served in the more spacious back room—all imported fresh from Tokyo's Tsukiji Fish Market.
This review took place in January 2019 and is based on a visit to the restaurant without the restaurant's knowledge. For more on BK's review policy, click here.
---
A sister to the original Aozora Sandaime in Tokyo's Tsukiji fish market, this sushi restaurant bills itself as your "approachable" ticket to Edomae sushi—Edomae meaning prepared using methods that date back 300 years to Edo-era Japan.
Top sushi counters touting Edo-style sushi in this town usually start at upwards of B4,000 (and go a lot higher than that). With Tsukiji Aozora Sandaime's dinner omakase (chef's selection) courses priced from B3,900 to B7,700, you're not going to make any great savings on that, but the restaurant does come into its own when you check out the lengthy a la carte menu.
Even in these regular sets, starting from B1,200 for six pieces, you sense those little flourishes that make omakase special. The sushi is cut large, pre-slicked in soy sauce and dabbed with freshly grated hon wasabi (smooth yet fiery, less nasal than the ready-mix stuff). The earthy-looking rice is loosely compacted, wheaty and seasoned just-so. Flavors go beyond soy and wasabi with a dab of yuzu kosho salt here, an essence of shiso leaf there.
At this price the sumptuous tastes and textures of their fish is really to be commended, from the decadent otoro (fatty tuna) to a truly succulent and creamy botan shrimp. Some details we'd change. When fish is pre-seasoned with such delicacy you always feel guilty for adding your own, but some items really need it.
When you stray from the sushi (Aozora Sandaime's phone book menu covers a lot of bases) you'll also find hits and misses. Hit: an affordable and hearty wagyu rice bowl for B450 (think shabu-thin slices, not succulent chunks of steak). Miss: two undercooked chunks of purple sweet potato as part of our vegetable tempura (B350). But starchy potato is not enough to put us off this unique addition to Bangkok's beguilingly vast sushi scene.
Despite the hotel location, the restaurant still manages to feel somewhat like a standalone, with vaulted windows masked by geometric screens that make for a light yet refined experience. You can certainly find more meticulous sushi counters in Bangkok. Likewise you can find plenty that are cheaper. But we're not sure you can find this level of chefy confidence and fresh produce at quite the same price point. If you can't afford B5,000 omakase, then a B2,200 lunch course here makes a very good place to start.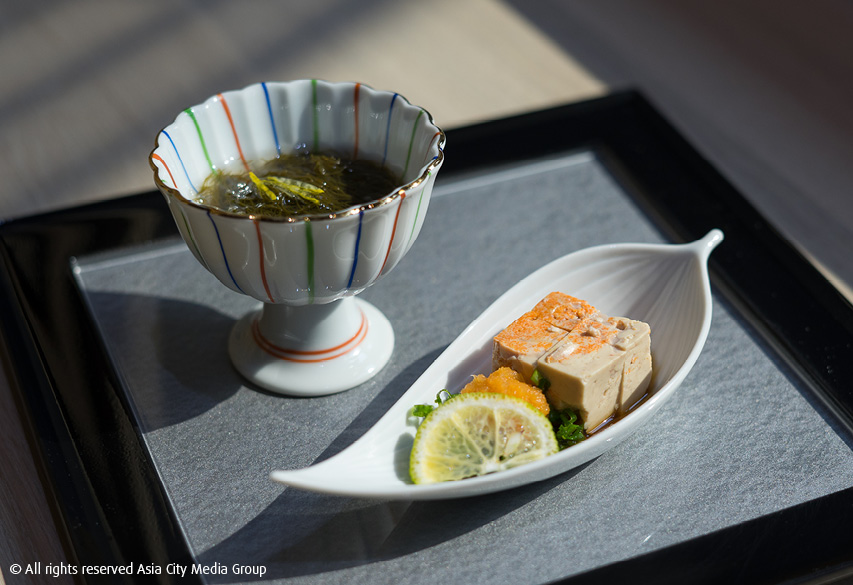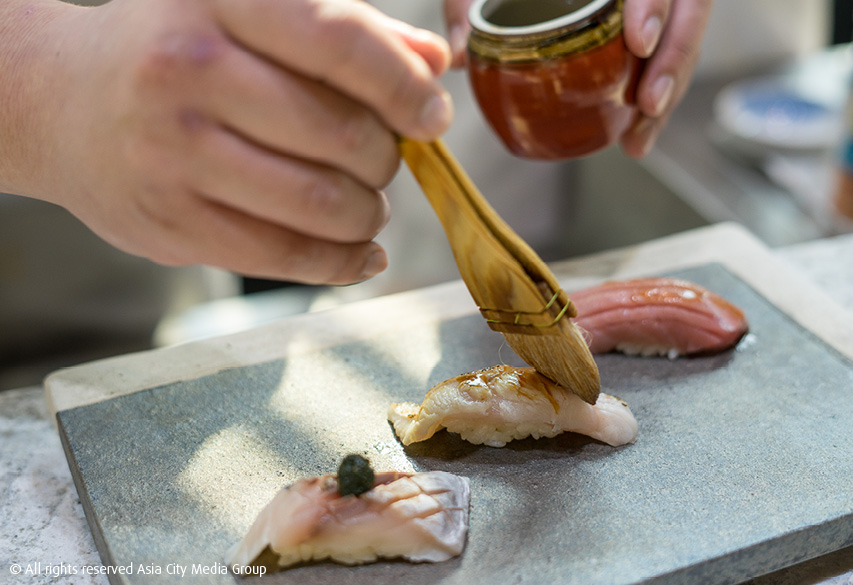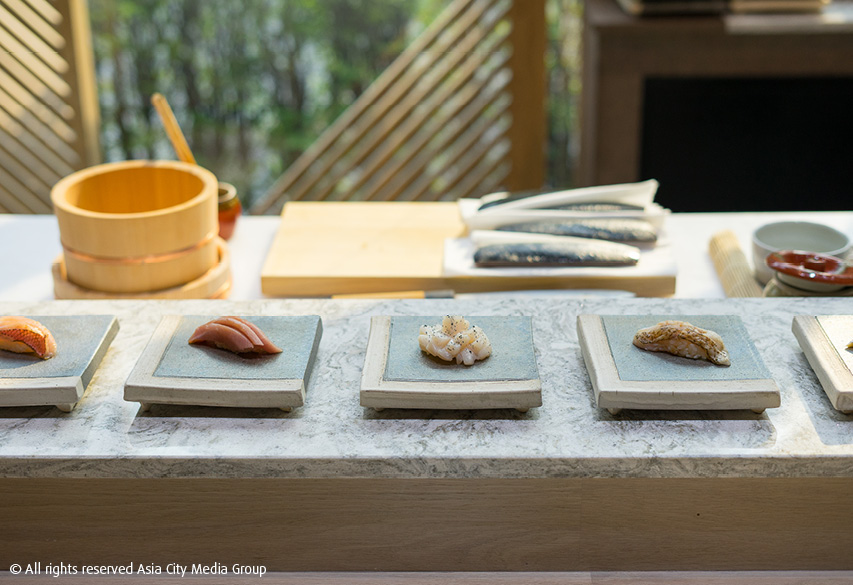 Venue Details
Address:
Tsukiji Aozora Sandaime, Compass Skyview Hotel, 12 Sukhumvit Soi 24, Bangkok, Thailand
Phone:
02-011-1102
Area:
Phrom Phong
Cuisine:
Japanese
Price Range:
BBBB

Open since:
January, 2018
Opening hours:

daily

11:30am-2pm, 5:30-10pm

Report a correction