BANGKOK RESTAURANT
Tortilla Quemada
The chef-owner of Ash Kickers turns his attention to bold-flavored Mexican food
The buzz:
Chef Colin Stevens, who has been running kitchens across Thailand for the past 20 years, most recently at
Ash Kickers
in Ekkamai, spontaneously opens a Mexican restaurant in Asoke. While he admits it might look unassuming for the moment, he has big plans for this small space.
The vibe: Not much to speak of—at least, not yet. The current set-up boasts no more than a single fold-out table, red sombrero signage and a single shop-sized kitchen, where the griddles sizzle, masa gets made into tortillas and salsas are dolloped onto tacos that require two hands to eat. But Stevens says there are plans in the works to build a "Pueblo-style cantina" in the space behind the kitchen, plus a few bar projects in the adjacent shopfronts. The current takeaway and delivery set-up stems from the fact that Stevens didn't intend to open a restaurant here: when Roland Graham, founder of the popular Chef Bar, shut down his shop during the pandemic, he offered the space to Stevens, who, in a remarkable example of speed and planning, opened Tortilla Quemada just a couple of months later.
The food: If you're expecting Tex-Mex, you'll find touches here and there, but Stevens says his menu—from the techniques he uses to prepare the meats to the ingredients he selects—pays greater homage to Mexican food, a cuisine he admits is close to his heart. Think corn tacos packed with juicy beef tinga, chicken chipotle or pork adobo, and finished off with roasted tomato and beer salsa, pickled red onions and charred peppers (from B110); massive quesadillas filled with chorizo, charred pineapple and mango habanero salsa, and smoked pumpkin (B190); and tender lamb barbacoa, slow-cooked at Ash Kickers and served in a pillowy, homemade potato roll (B200), served alongside refried beans topped with super-fresh slices of jalapeño and cilantro (B80). Everything is made in-house, too, from the salsas to the jicama slaw, from the lacto-fermented carrots with jalapeños to the crumbly queso fresco and tortillas. That doesn't just mean they're making things from scratch inside the kitchen, either—they're also growing a lot of the ingredients you find on the menu. Stevens has sent loads of chili seeds to partner farmers, so all the smoky chipotle and guajillo peppers he uses come straight from his suppliers. Thanks to owning a hot sauce brand, he knows a thing or two about creating condiments, too. These touches yield big, bold flavors—inside big, bold dishes—infused with heat, smoke and acidity.
The drinks: For the moment, BYOB. But by the end of August, Stevens plans to open a margarita bar two shopfronts over, offering drinks-to-go that you can mix and consume at home. When all is said and done and the annexes are finished, he hopes to open a bar with 12 taps of beer—including a signature (legal!) brew currently undergoing research and development with Beervana—as well as loads of tequila and mezcal.
Why we'd go back: The portions are big, the flavors are bold, the value is, frankly, excellent. Not to mention things are happening here. It might be Asoke's takeaway spot du jour, but it could be your new nighttime hangout sooner than later, too. Craig Sauers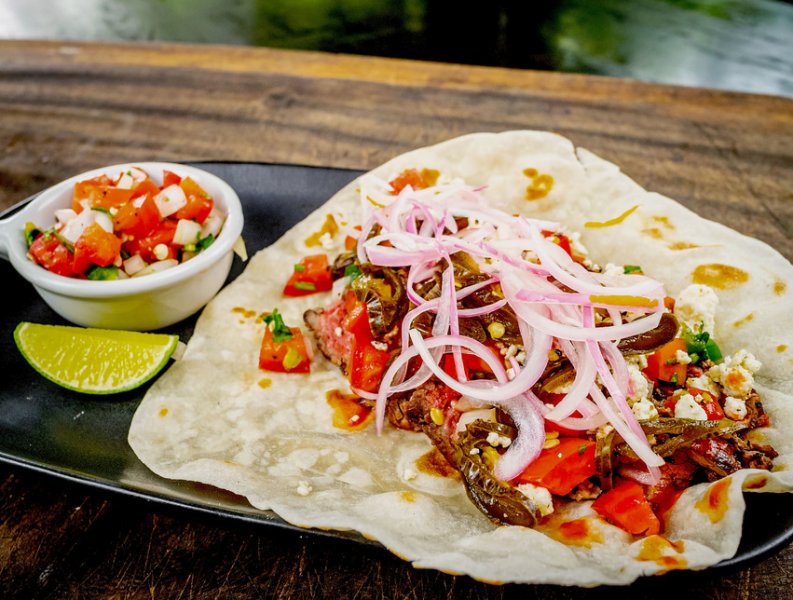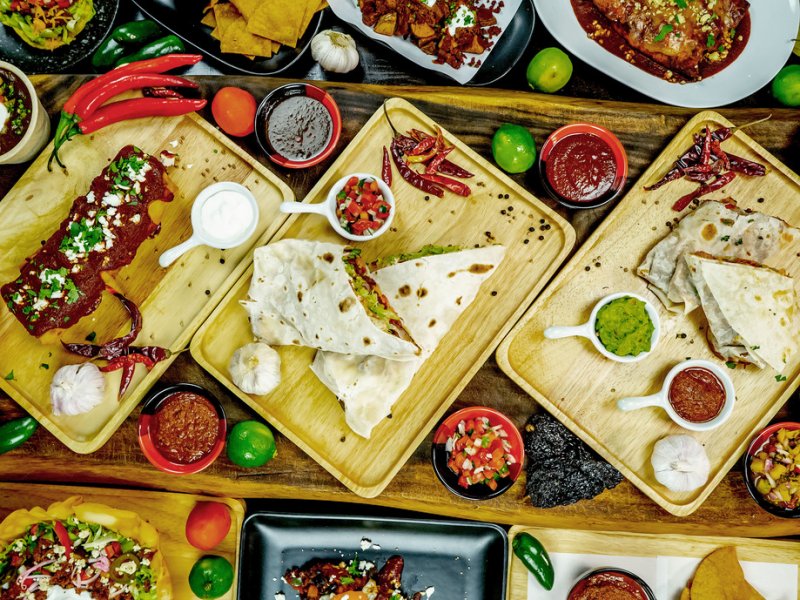 Credit: Tortilla Quemada