BANGKOK RESTAURANT
Tiny Cup Cafe
All-day breakfast is the name of the game at this longstanding Thonglor cafe, and it has a menu packed with the crowd-pleasing favorites. Go for the avocado toast on multigrain bread with generous sprinkles of sunflower seeds, pink peppercorn and a squeeze of lime juice. But what people really come here for is the French toast, cooked to eggy perfection and served with fresh fruits, strips of bacon, sausage and maple syrup.
Tiny Cup is what happens when a Thonglor cafe lasts long enough to accumulate five years' worth of food trends. For every avocado toast, there's a purple-sweet-potato cheese tart; for every acai berry smoothie bowl, there's an egg and chorizo skillet. The vibe is old-school European house—more Beatrix Potter than Brooklyn hipster—and goes down well with the permanent brunch crowd perched between comfy old sofas downstairs and the long wooden table (Kinfolk-style) upstairs. Since you're in Thonglor, and since you're in a brunch cafe, you'll be ordering some form of avocado atop bread. We recommend the multigrain avocado toast (B260), topped with generous sprinkles of toasted pinenuts, gold flax, pumpkin and sunflower seeds, chili flakes and a squeeze of lime juice—nutty, wholesome and with the perfect balance between sweet and sour. The avocado bowl (B260) is also a good bet thanks to a smooth and creamy texture and enough banana to overpower any fears of the "spinach" in there. It's all topped with granola, cacao nibs, sliced banana and strawberry. Drinks like the "Power Green Smoothie" (B210) further ensure your daily greens intake, and taste rather like a treat considering they hide spinach, lettuce and kale beneath almond, almond milk and matcha powder. The only thing to sweeten it? Dates. But what people really come to Tiny Cup for is the French toast (B300): two slices of buttered brioche cooked to eggy perfection and served with fresh fruits, strips of bacon, sausage and maple syrup—a combination that once again proves, when it comes to brunch, savory-meets-sweet always works best (just forget the fact you're paying B300 for eggy bread). Outside the world of toast and smoothie bowls, Tiny Cup doesn't do so well. A skillet of baked eggs and white beans in cumin-spiced tomatoes, for example, tastes unrounded and rather too sour—the topping of feta cheese and more avocado not doing much for it either. But it's not enough to put us off liking Tiny Cup. The space is comfortable, the crowd buzzing, the service attentive and the brunch dishes mostly tasty. Plus we've got a soft spot for anywhere that can sneak so many greens into our system without us noticing.
---
This review took place in May 2018 and is based on a visit to the restaurant without the restaurant's knowledge. For more on BK's review policy, click here.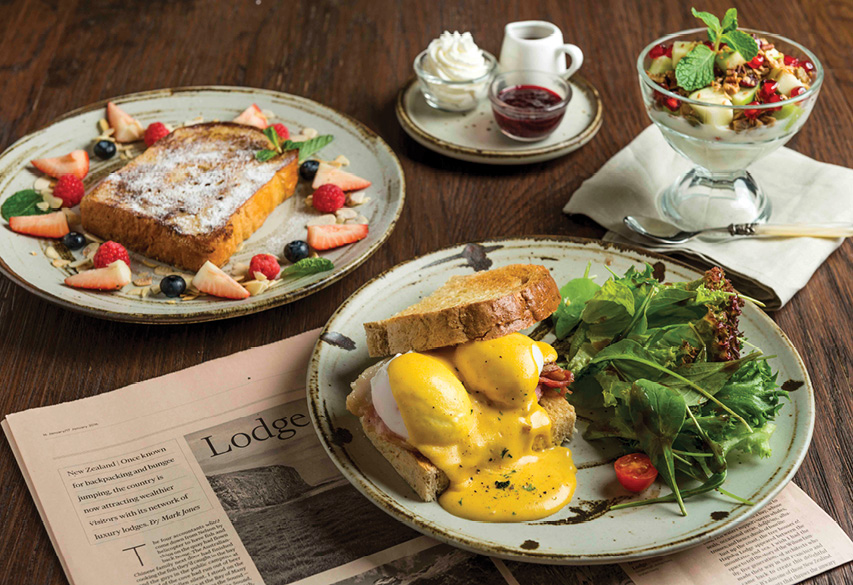 Venue Details
Address:
Tiny Cup Cafe, 411/2 Sukhumvit Soi 55 (between Thonglor Sois 21 and 23), Bangkok, Thailand
Phone:
02-712-5112
Website:
www.facebook.com/TinyCupBkk
Area:
Thonglor
Cuisine:
Cafe
Price Range:
B -

BB

Open since:
January, 2014
Opening hours:

daily

6am-5pm

Report a correction