BANGKOK RESTAURANT
Tibet Kitchen
Where to get a taste of Tibetan cuisine in Bangkok.
This review took place in July 2018 and is based on a visit to the restaurant without the restaurant's knowledge. For more on BK's review policy, click here.
---
With the arrival of Tibet Kitchen in Aug 2016, Bangkokians with adventurous palates were spared the need to trek 4,000 meters above sea level for a taste of delicacies like momo (steamed or fried dumplings) and thukpa (noodle soup). Thanks to floor-to-ceiling windows, this restaurant's red and gold dining room is on display for all to see.
The menu here is a mix of Tibetan staples and those from neighbors Nepal, China and India. The one thing that'll keep you coming back are the momo, not only because they're delicious but also due to the sheer variety. Have yours steamed, pan-fried or deep-fried, filled with chicken, pork, mutton, mixed veg or spinach and cheese, doused in chili sauce and swimming in jhol (a thick and spicy curry-like sauce of pureed tomatoes, onion and cilantro leaves).
These round palm-sized dough wrappers could well be your new favorite dumpling. As they're traditionally a finger food, the shell is firmer and chewier than most other kinds. Fans of xiao long bao might expect their momo to burst open with juices, but instead you get mouthfuls of rich, seasoned meat.
The other thing that makes the momo so addictive is the variety of dipping sauces. Our deep-fried mutton momo (B200/6 pieces) came with a thick chili chutney so pungent and powerful we had to battle ourselves to use it only sparingly; the steamed chicken momo (B150/6 pieces) with a yellow tomato and onion sauce that tingled with Szechuan pepper.
As a side you'll want to order the honey chili potatoes (B150)—sweet and spicy fries with onion topped with sesame which are intensely moreish. Cutting a similar flavor profile, the honey-chili chicken (B180) features crispy yet tender morsels of meat in a sticky-sweet sauce for an end result that'll stand in for any General Tso's cravings you might have.
After this flavor onslaught, you'll welcome the relatively bland stir-fry of bok choy with black mushroom (B160), with its comforting garlicky notes. If your head's still spinning, be sure to order a salted or sweet lassi (B80) or hot Tibetan tea (B60).
With a menu worth exploring (including a ton of vegetarian offerings), we're happy to excuse Tibet Kitchen's eccentricities (standoffish service, America's Got Talent blaring from a corner TV). Despite a dining room only sparsely populated on our last visit, the constant Foodpanda wheelings and dealings suggested the momo here already have a deserved cult following. Corkage B200
Credit: www.facebook.com/tibetkitchenbkk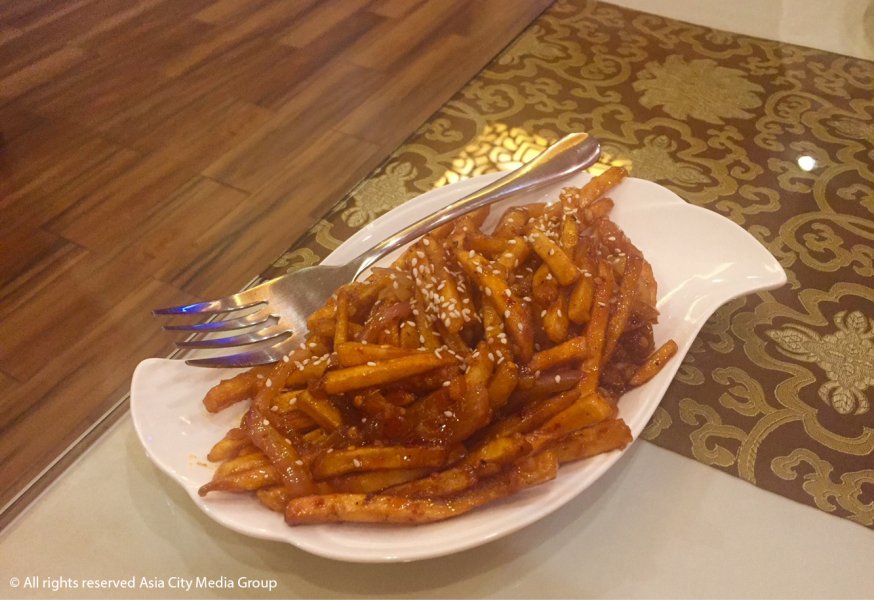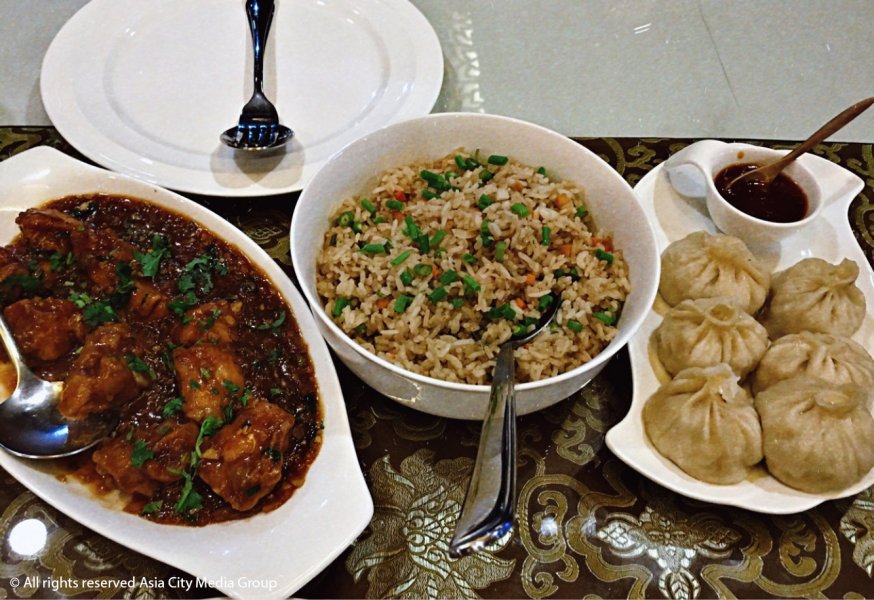 Venue Details
Address:
Tibet Kitchen, 627 Sukhumvit Soi 22, Bangkok, Thailand
Phone:
095-519-0532
Website:
www.facebook.com/tibetkitchenbkk
Area:
Nana Asoke
Cuisine:
Asian
Price Range:
B -

BB

Open since:
August, 2016
Opening hours:

Tue-Sun

11am-10:30pm

Report a correction