BANGKOK RESTAURANT
Table 38
Michelin-acclaimed Thai chef returns home with a bang
The buzz: Chef Andy Yang, whose Thai restaurant Rhong-Tiam won a Michelin star in New York back in 2009, is behind this very exclusive, very swanky chef's table on Sukhumvit Soi 38. Your meal finds chef Andy in full storyteller mode, drawing on knowledge new and old to reinvent familiar curries and other street-food staples.
The decor: What once was a fantastical Ashley Sutton-designed bar at the foot of a condo has been stripped of all frivolity, barring a single wall mural of a horse (for which there's an entertaining explanation). A large slab of white marble serves as the centerpiece, around which sit 12 orange leather chairs and just enough room for the chef and his team to do the rounds. A gleaming open kitchen sits to one side, while billowing cream curtains shut out the goings-on of the street.
The food: The tersely typed out menu gives little indication of the creative presentation you can expect across eight or 12 courses (B2,600 or B4,900 per person, minimum of four people)—the Beef Green Curry is a thick cut of buttery Grade-12 marbling wagyu from Ozaki ("the otoro of the land") with an aesthetically pleasing swirl of green sauce, while the Massaman Lamb and Duck Gang Phet are similarly flavorful exercises in deconstruction. But amid the Massimo Bottura-meets-Dexter splashes and splatters, there are more obvious homages like the Noodles Curry, a bowl of khao soy turned up to 11 thanks to juicy grilled chicken and a luscious curry. A seemingly simple chicken broth delivers a "natural MSG" high. The meal finishes with a medley of granita, ice cream and tart which recall Thai desserts past. All the while, your host regales you with stories that leap from childhood painting lessons to his rise and fall and rise again in global culinary circles.
The drinks: B3,500 gets you a pairing of seven wines drawn from new and old worlds: a fresh, crisp Pra Statorte Soave Classico (Veneto, 2015) with your seafood; a smoky, silky Heirloom Touriga (South Australia, 2015) with your lamb. The bar's capable of a wicked negroni (B450), too.
Why we'd come back: The produce is exquisite, of course. It's still rare to find Thai fine dining this ambitious, backed up by chef Andy's TED Talk-like showmanship. Carl Dixon
Open appointment only.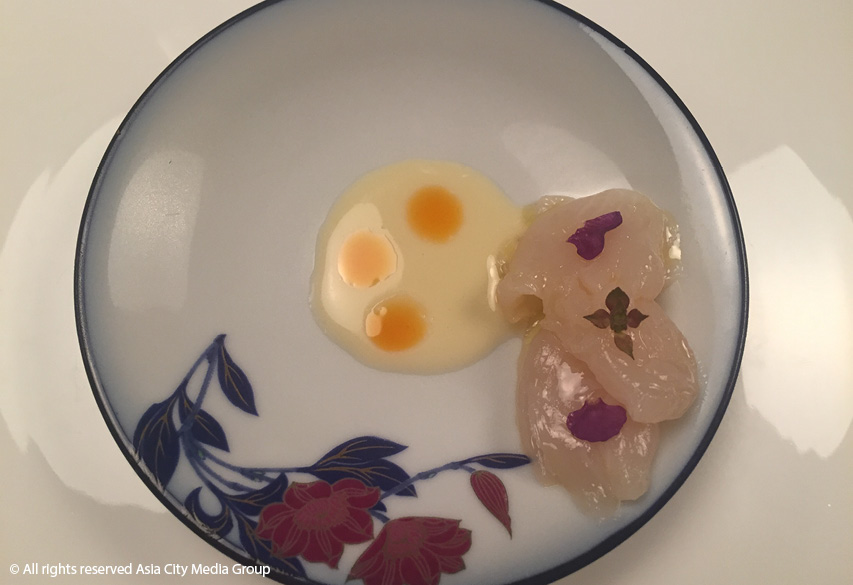 Venue Details
Address:
Table 38, 8 Sukhumvit Soi 38, Bangkok, Thailand
Phone:
083-399-9888
Website:
www.fb.com/table38bkk
Area:
Thonglor
Cuisine:
Thai
Open since:
June, 2018
Opening hours:

Tue-Sun

5pm-midnight

Report a correction