BANGKOK RESTAURANT
Sushi Saito Sora
A Japanese sushi master lines up Asoke's best omakase.
Chef Teruyuki Saito has 35 years of experience making the world's best sushi. He discovered his passion in one of Asia's hottest neighborhoods—1980s Ginza, Tokyo—and worked his way up to Michelin-starred Sushi Tokami (Ginza) and Sushi Tsu (in Nishiazabu). Now Chef Saito has landed in Asoke. Sushi Saito Sora is omakase, so menus vary, but you can expect classic creations with handpicked ingredients, imported from Japan's coasts. Basic courses (B4,000) and premium courses (B6,000) are both available, with special touches from the chef's trademark tiny blue spice boxes.
The buzz: With 35 years of experience—stretching back to 1980s Ginza, Tokyo—and stints at two Michelin-starred restaurants, Teruyuki Saito is the mastermind behind Asoke's latest omakase restaurant.

The vibe: Tucked inside the GMM Building behind a screen of pale wood, the venue is pure urban Tokyo—intimate, elegant, ergonomic and slightly hidden. The woven rattan sliding door opens onto an L-shaped counter that seats a dozen, and serves as workshop and stage for chef Saito. Soft blonde and cream-grey shades define the dining space, with pale-wood cutting boards, chopsticks, bamboo trim, rattan ceiling panels and cream wallpaper blending in perfect harmony. A classic minimalist bonsai and watercolor brushstroke prints complete the Zen look.

The food: Chef Saito's signature ebodai Pacific butterfish is served with perfect simplicity—just a trace of sesame and pinch of salt. He's also a master of abalone, which he quarters and serves three ways: one topped with a blend of butter, liver and soy; another splashed with a sweet sauce; and the third on a simple skewer, touched lightly with salt and pepper. The chef's wonderful take on Italian risotto comes as a surprise, with its mix of fresh cream, Japanese green onions, crab, rice, clams and fish served in a blistering hot bowl, which cooks the creamy seafood soup while you stir. Basic (B4,000) and premium omakase courses (B6,000) are both available, always featuring a line-up of fresh seafood flown in from Tokyo and treated to the contents of chef Saito's trusty trademark ceramic boxes of salt, shrimp powder, yuzukosho, crumbled seaweed and more.

Why we'd come back: All the dishes are exquisite—almost impossibly perfect. Chef Saito is such a master of texture that he can run through a dozen varieties of fish—including rare kawahagi and deep-sea lantern fish—skewer-grilled, chilled, flame-brushed, steamed and singed in a theatrical and dexterous show and never miss a beat. This is true artistry.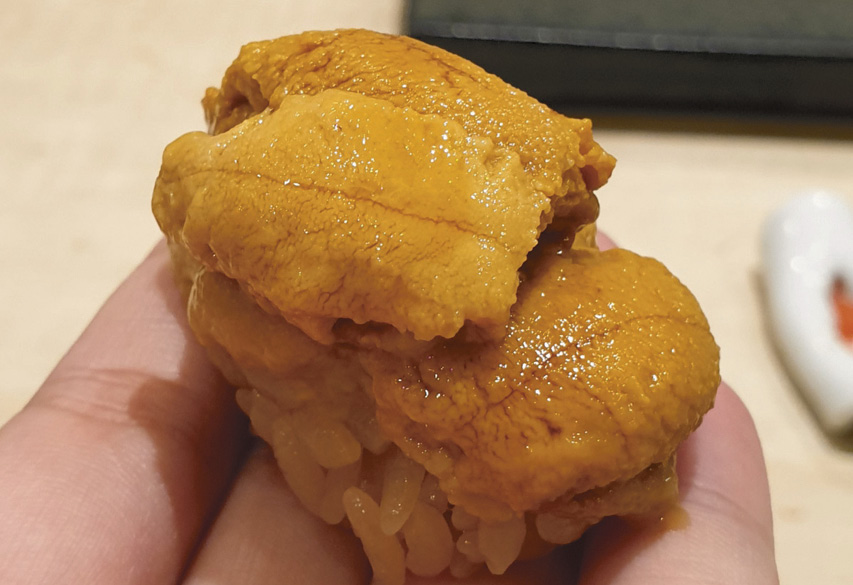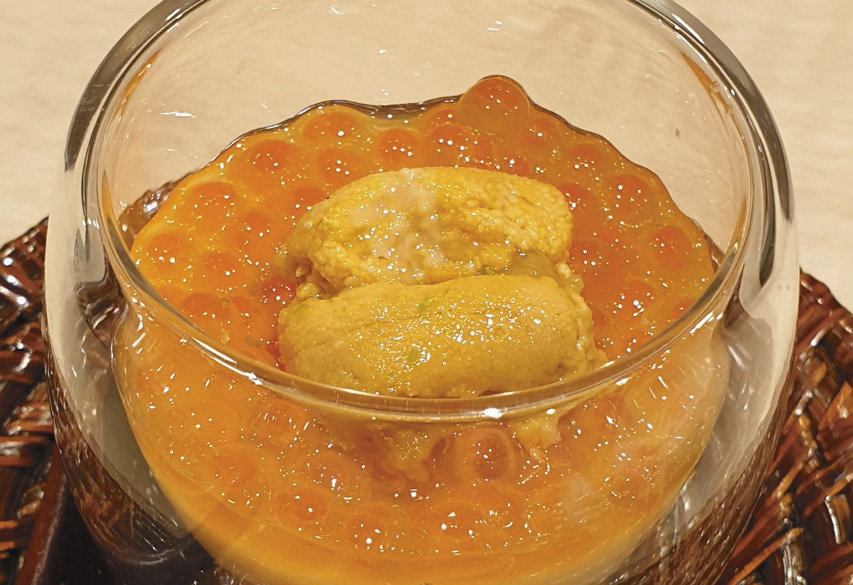 Photo credit: Narissara Somboon
Venue Details
Address:
Sushi Saito Sora, 50 Sukhumvit Soi 21, Bangkok, Thailand
Phone:
064-206-0464
Area:
Nana Asoke
Cuisine:
Japanese
Opening hours:

Mon-Sat

5-9pm

Report a correction